ProWritersHub (W4) - Here are 5 meals that I enjoyed within the week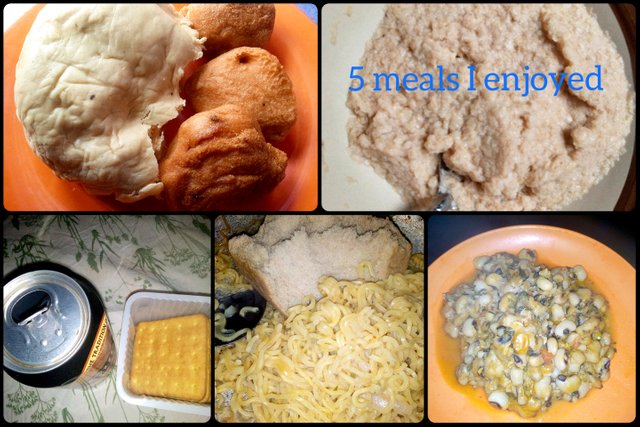 Introduction
Greetings beautiful and handsome steemians. It's a pleasure to be here to share in the week 4 of the ProWritersHub. I'm here to share 5 meals I enjoyed within the week. Do you know?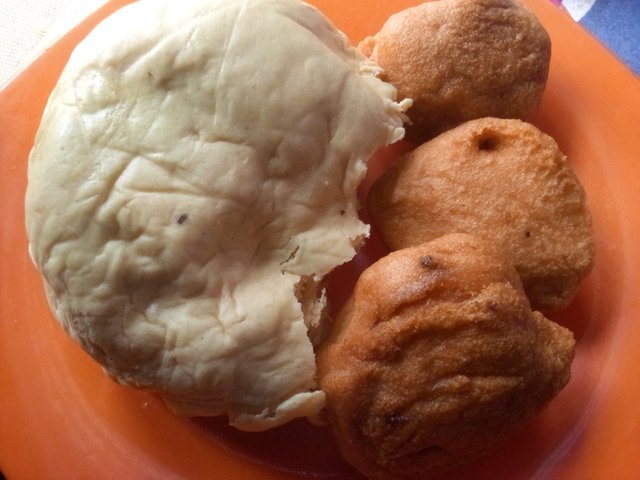 Akara and Bread
This is an African delicacy which is very popular as a street food. It is prepared with beans, pepper, salt, maggi (optional), onions, tomatoes (optional), and other ingredients which the person preparing the akara chooses to add.
This is my breakfast. I ate it with bread which is especially delicious. It can also be eaten with pap/custard.
Akara is ₦50 which is 0.5steem
Bread is ₦100, which is 1steem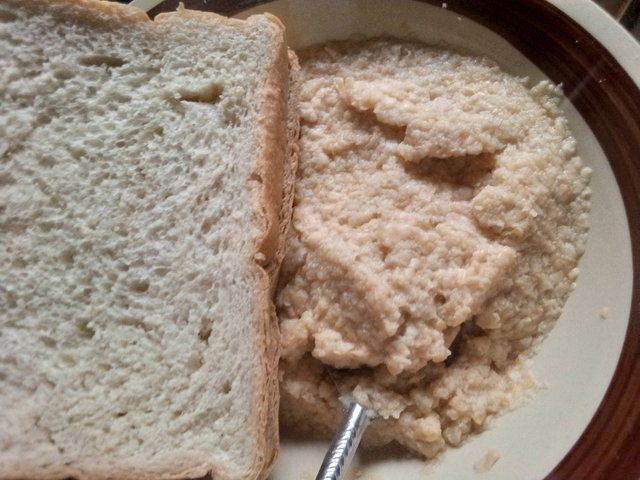 Bread and Golden mourn
Golden mourn is an oat meal enjoyed generally by kids. It is prepared with hot (or warm) water, milk and sugar(optional). I anjoy eating it thick either by itself or with bread. This meal was used as my launch after I came back from writing exams this week.
1 sachet of golden mourn is ₦120 which is 1.2steem
Bread is ₦500 which is 5steem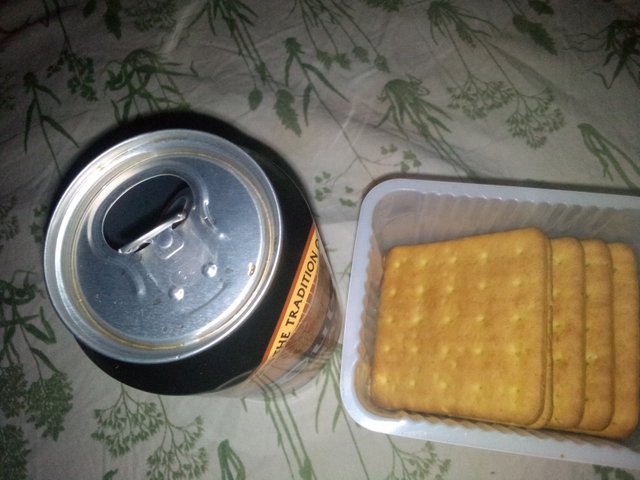 Malt and Biscuit
Malt is rich in vitamins (one of the 6 classes of food) and energizes the person taking it in. Biscuits are snacks made with flour and other ingredients which add more nutrients to it. It is a very nice combo to eat malt and biscuits especially a rich biscuit like this one. This is my dinner.
Malt is ₦200 which is 2steem
Biscuit is ₦150 which is 1.5steem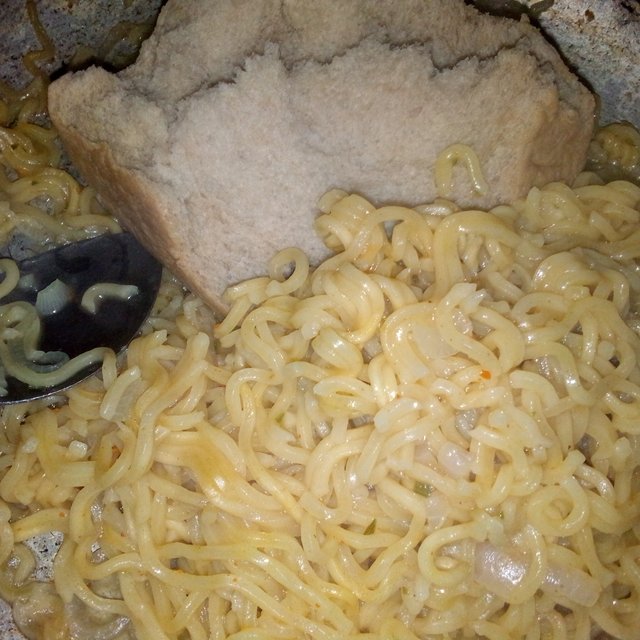 Indomie and bread
Carbohydrate is an energy giving food and is a light meal for light eaters, children and those who have been prescribed by the doctor not to eat much (although some ingredients like chilly will be reduced).
I was the one who prepared this meal for I and my siblings as dinner.
Indomie 3 packets ₦750 which is 7.5steem
Bread is ₦450 which is 4.5steem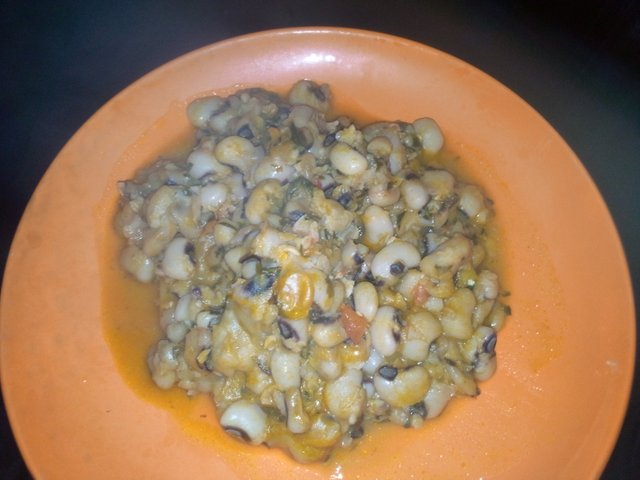 Porridge Beans
Beans is very rich in protein and is repairs worn out tissues in the body. The end product amino acid also undergo deanimation to be reused in the body.
Beans can be cooked white and eaten with stew or porridge. I was the one who prepared this meal and it was lunch
Some ingredients I used are pepper, onions, vegetables, maggi, salt, etc.
Beans 4 cups is ₦600 which is 6steem including the expenses on the ingredients.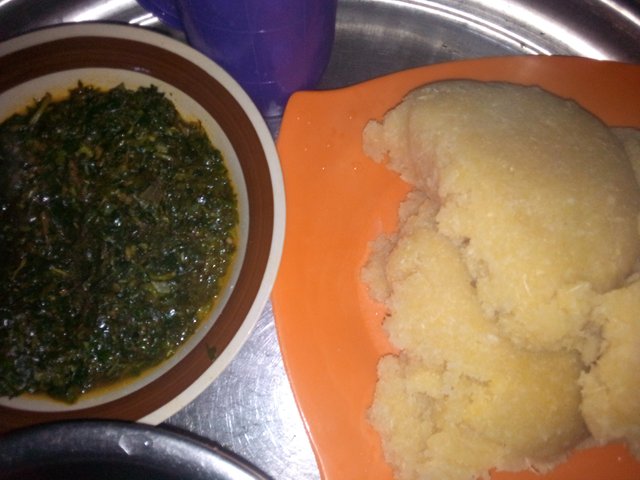 Vegetable soup
Among all the delicacies in Africa, soup is never an exception in the house. Though it's not my favorite, vegetable soup is very rich in essential vitamins and is low in cholesterol. Veggies are highly recommended for a healthy diet and it helps in digestion.
Ingredients:
Fish
Salt
Pepper
maggi
Vegetables
Water
Palm oil, etc
It was prepared by mom and it served as lunch for us.
Everything for the soup cost over ₦2000 which is over 20steem (I don't know the actual amount).
the value of Steem in naira is approximated ₦l100 per steem

Conclusion
These are the meals I enjoyed within the week. Hope you all enjoyed interesting meals as well. What matters is that we are satisfied and the belle dey jolly.
Thank you
@steemalive
@ijelady
♨️
10% to SteemAlive