Local business Review: Write in detail about a business in my city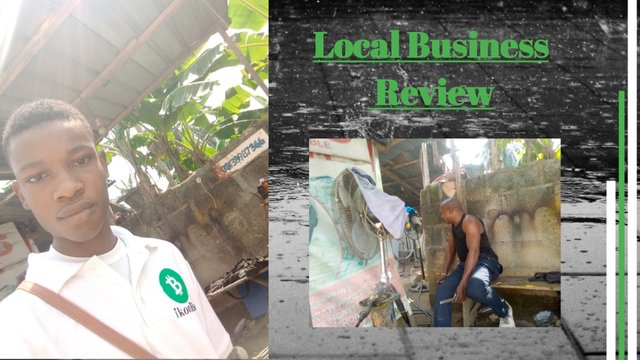 Today I want to review a local business in my City Uyo. It is both an electric and mechanic workshop. The owner of the place repairs and assembles Standing fans of all sizes and also repairs wheels of motorcycles and bicycles.
His place is divided into two places. The place where I am reviewing is the side where he repairs, buys and sell fans. His workshop is located at Akpasak Junction opposite another electronic workshop. See here What3words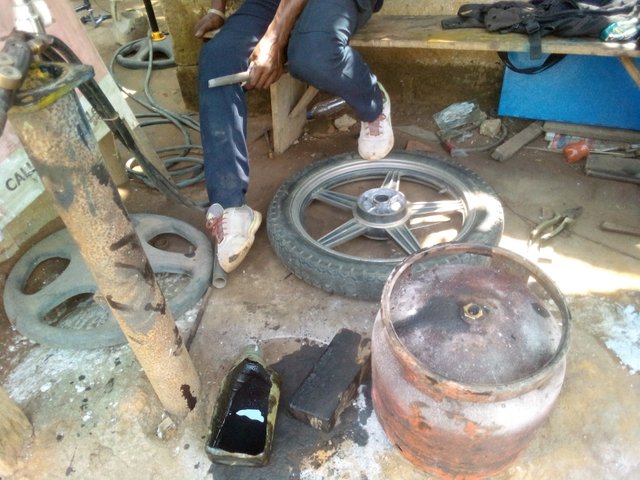 In his workshop, the right side is where he keeps unrepaired or malfunctioning fans and their components, while on the right side is where the good repaired ones are. In his wisdom, he buys fans from truck pushers at a very cheap cost, repairs it and sells it at higher prices. He has an apprentice who manages the mechanical part of his workshop. This guy he is talking to.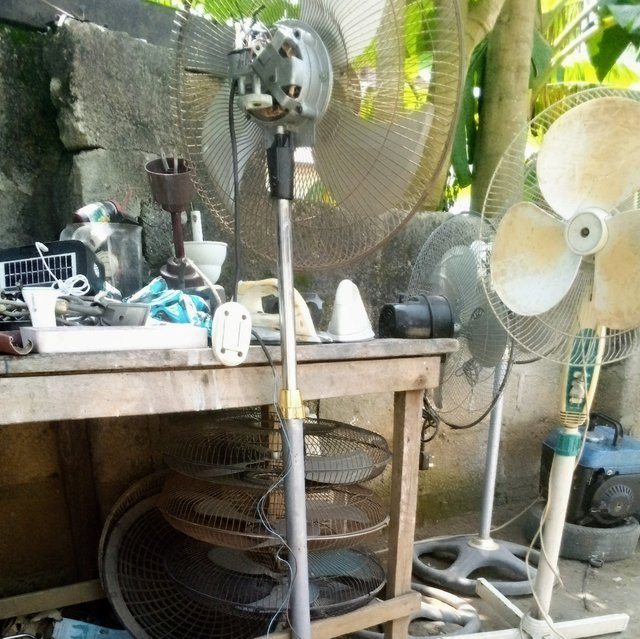 Somethings he sells
He sells components of a fan like the fan blade, nuts, blade guards, fan stands and other little parts. These parts from 200 naira to over 1000 naira.

He sells complete fans as well. Ones that he have repaired at affordable prices. Like the one he bought from a truck pusher and 700 naira (7steem) and now sells it at a higher price.

He uses his crafted skills and God given wisdom to do repairs and make ends meet. The price is dependent on the type of work he did for you.

Lastly, the unused unusable but off the fun he sells to truck washes or to the recycle. I have done this before. 1kg = 100 naira. Then at the recycle, it is sold for a higher value.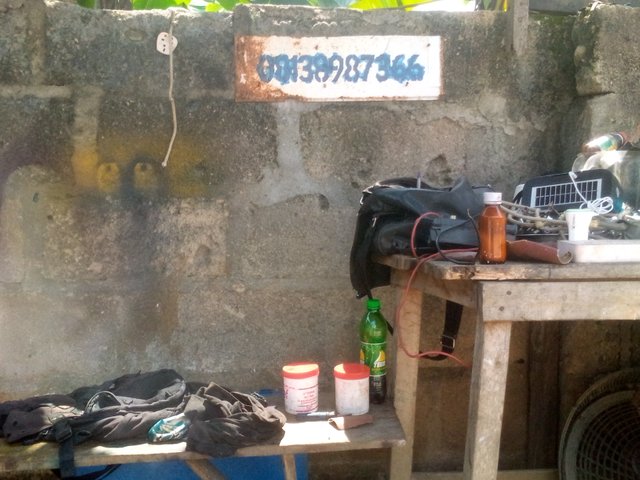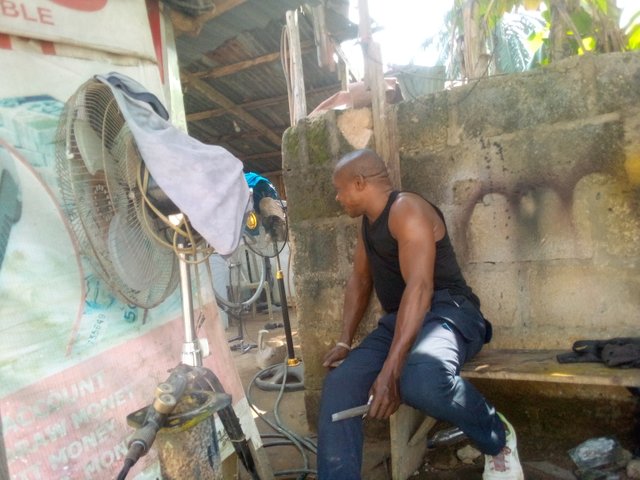 Rating
Looking at the man physically, we can say that he is making it from his business. The place where he sited his business is very good. People can easily locate that place by a few directions. It is located close to two junctions (Akpasak and Big junction) leading to a major road (Oron Road) in Uyo. Anybody going out or entering this road must see his workplace.
He makes his customer his friends. This I felt as well. And he speaks the local language of the people, his own language and English. His intonation shows.
The environment is sometimes noisy due to vehicles passing.
Conclusion
Any handwork which a person is skillfully good at is always lucrative. Not minding the space he has, he used it wisely for both electrical and mechanical work. This is a very good business idea. Being nice, others will be endeared to you.
To contact him, he paste his official number in his workplace.
---
---
Cc.
@ijelady
@emmanu
♨️
10% to SteemAlive
Thanks for reading through,Steem on...