DAY 11 ROAD SHOW YEILDED FRUITS IN ABA CITY ABIA STATE NIGERIA ON 8TH OCTOMBER 2021.
Greetings great steemit members.Hopefully you all have sound health.I thank Almighty God for his gift of life to us.
Here is my Day 11 road show updates.It has been a part of me in promoting steem everywhere I found myself.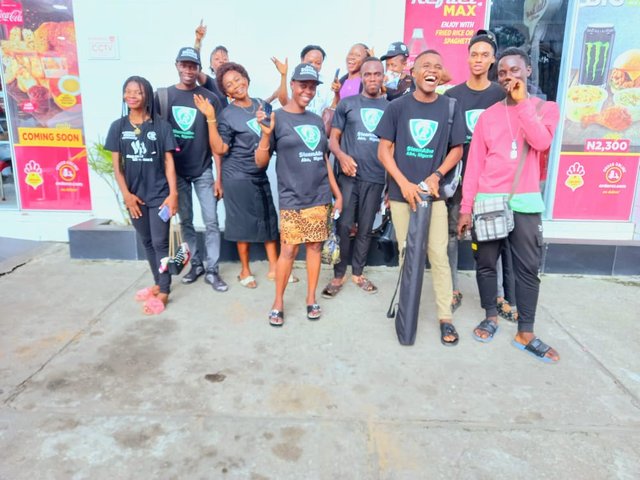 It started in the Tuesday morning,after I organized my home in order.I dressed up for steem road show with my steem t-shirt and cap.I moved to Rhema University Aba for tour of private institutions to took some pictures.While
capturing the place I gave flyers to two security men at the gate and explained to them what steemit is all about.They were convinced wanted to register but one of them has no email while the other man had email problem.so I left the place immediately.
I boarded (Keke) tricycle to Abia State Polytechnic a place we designed for the road show.I got to Abia Ploy started looking our banner and my follow steem promoters.Immediately they came down from tricycle.They crossed road and mounted our Steemit Banner.
We started creating awareness by sharing flyers.As we were doing publication,others arrived and joined us.
MY PERSONAL EFFORT
I was able to convinced many people.Just that they were in a hurry to go to the class.Some were writing exams.They promised to sign up soon.I collected their phone numbers to remind them.
![IMG_20211008_111020.jpg](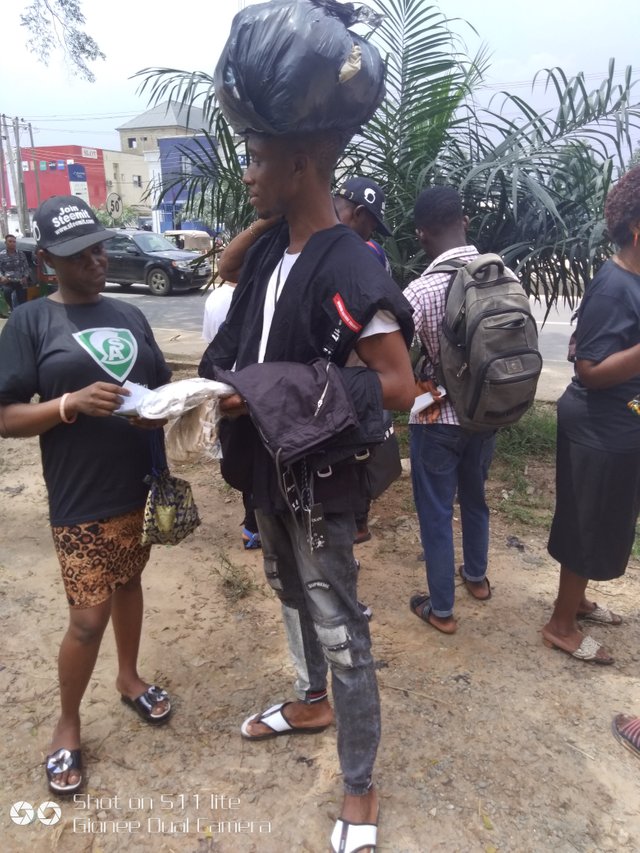 )
![IMG_20211008_110747.jpg](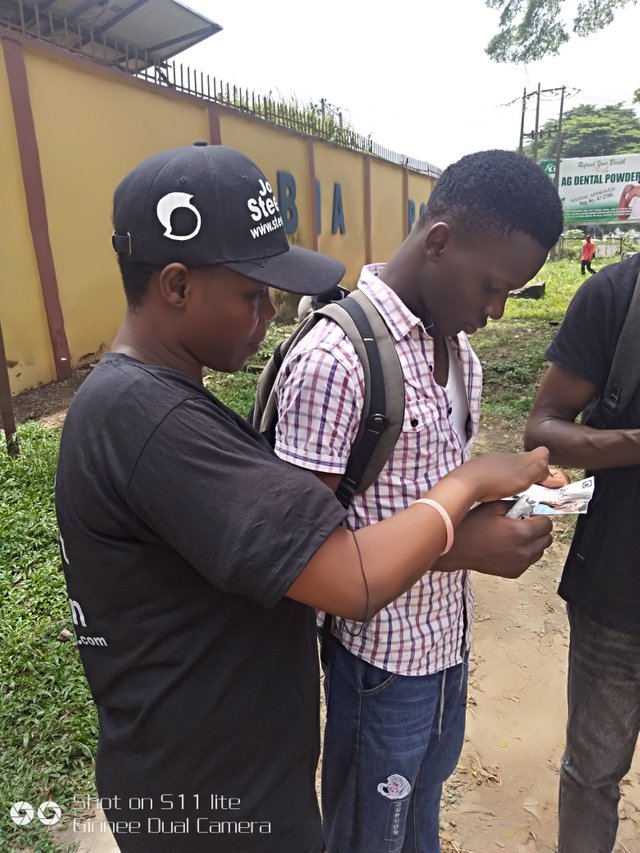 )
![IMG_20211008_104647.jpg](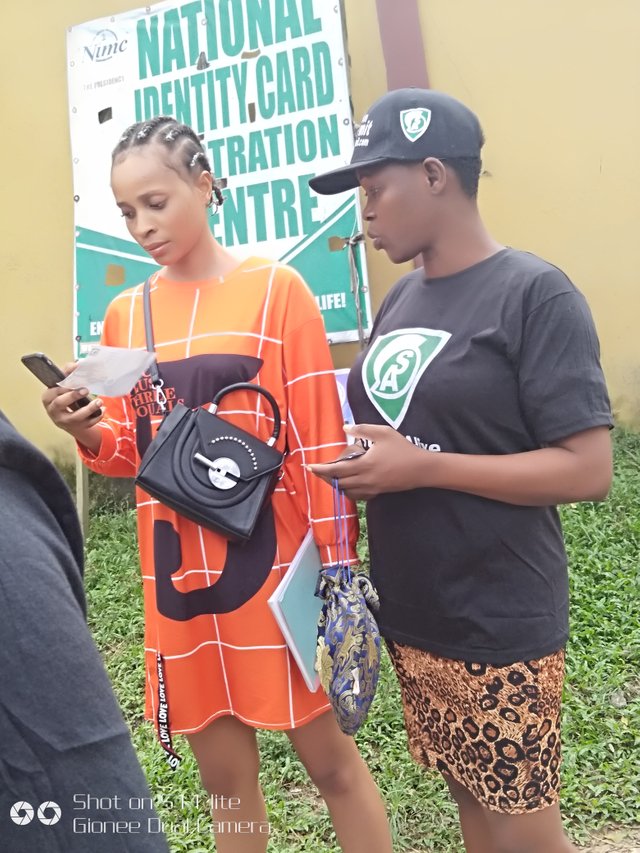 )
![IMG_20211008_102659.jpg](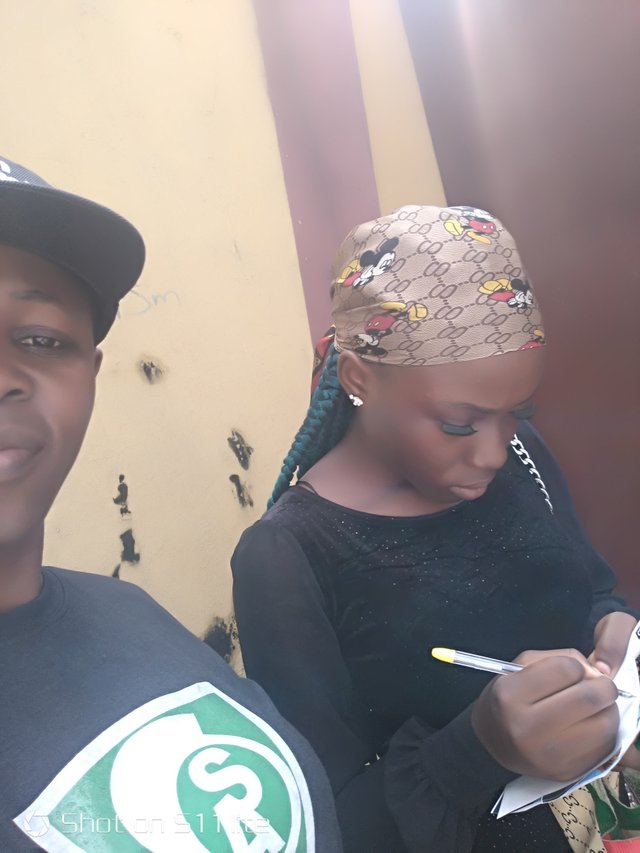 )
I was able to sign up two boys.Their usernames are @temple3 and @mccall18. They are about to write their introduction post.
After everything,our leader @samuel20 took us to near by restaurant called Chicken Republic for refreshment.There, we all enjoyed ourselves,have funs and took some selfie.
![IMG_20211008_131922.jpg](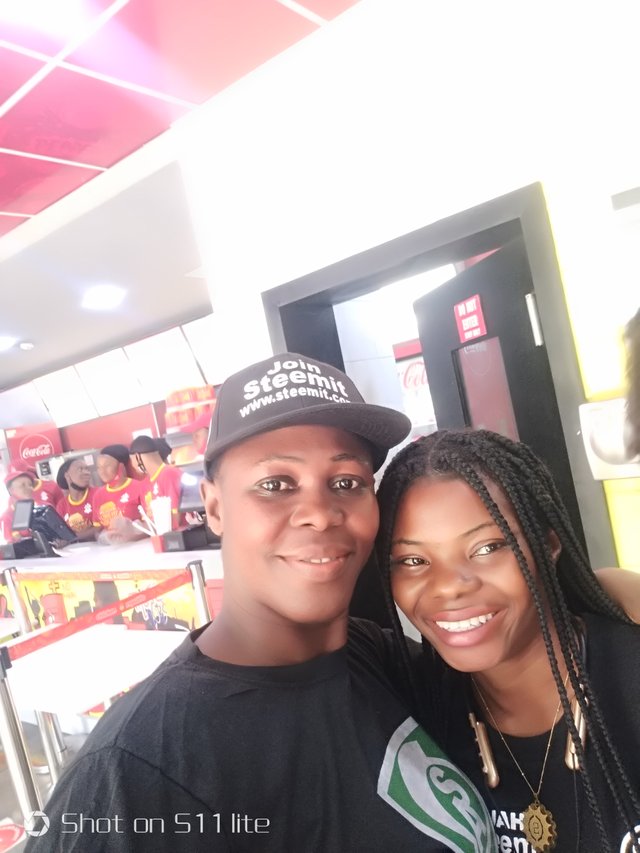 )
![IMG_20211008_125506.jpg](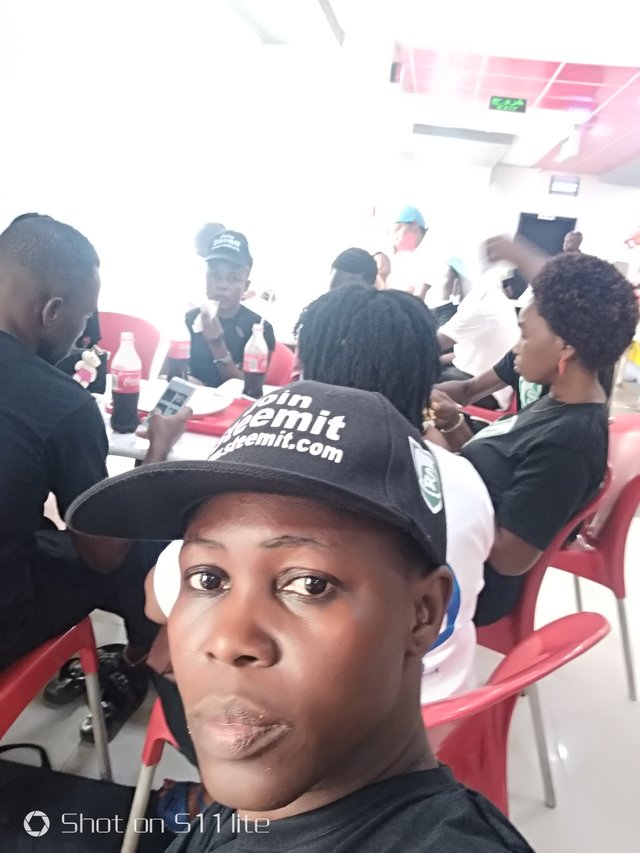 )
After everything some went back to steemit training center and I boarded bus back to my area.
I thank God for given us favourable weather and everything went well.
I appreciate my leader, my teacher @samuel20 for his efforts despite he was not strong enough yet he still manage to do his work perfectly.
I appreciate my follow promoters for their efforts and good work.
I also acknowledge my other leaders for their good effort in supporting and pushing steemit forward.
CC
@focusnow
@steemblog
@steemexcusive
@steemalive
@stephenkendal and others.
May God continue straighten you all.