Lightbulb Pulley System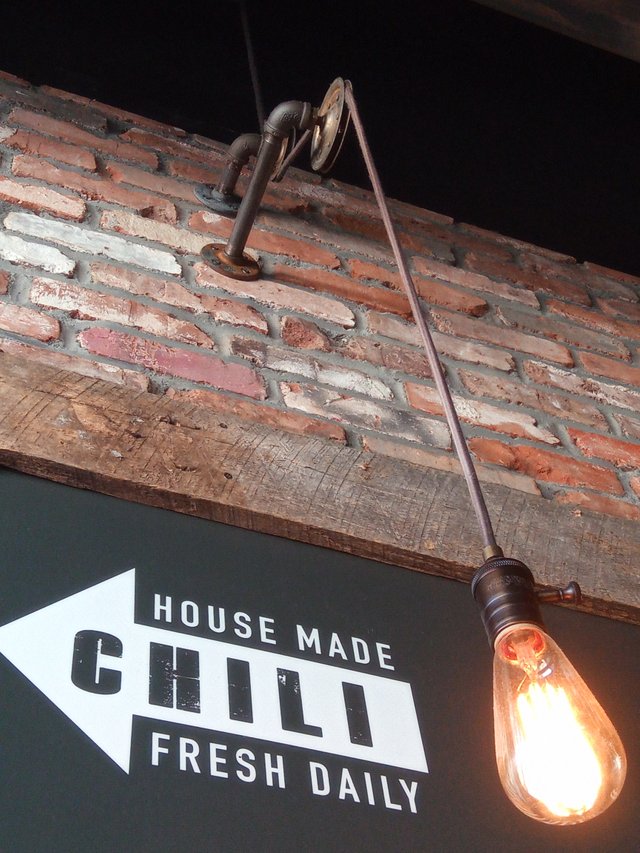 I was at the local hot dog restaurant when I noticed this light bulb. When I looked up, I saw two pulleys, routing electrical cord. Made me wonder a little about the logical reason to use pulleys for that purpose.
Photographed with Cubot X19.
f/2 1/33 ISO-310 4mm
If you use this photo, please give me credit. And I would love to hear your critics on my photographs to improve my skills.