Report of activities as Representative of Venezuela from October 18 to 24 2021, by @miyexi!
Greetings friends of the Steemit community!
This publication is to show the report of my activities as a representative of the country Venezuela.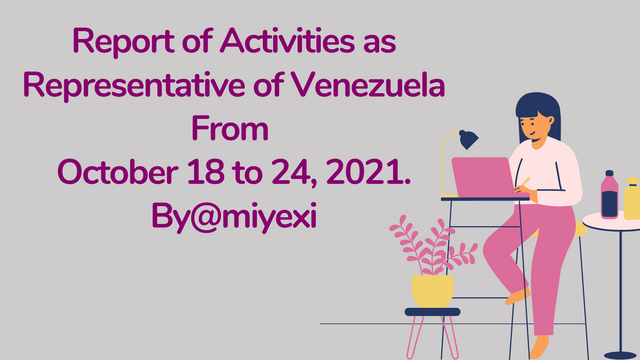 Image created on cannva.
During the period from October 18 to 24, I have maintained my activity in the Steemit community, supporting my fellow Steemians with votes and comments of support for their good performance on the platform and in some cases they are comments of help and guidance if they need. source
---
My actions as a community curator.
During the week I was able to support 348 authors with 454 positive votes, mostly Venezuelan, I did this with the best intention of helping to reward their work in their publications.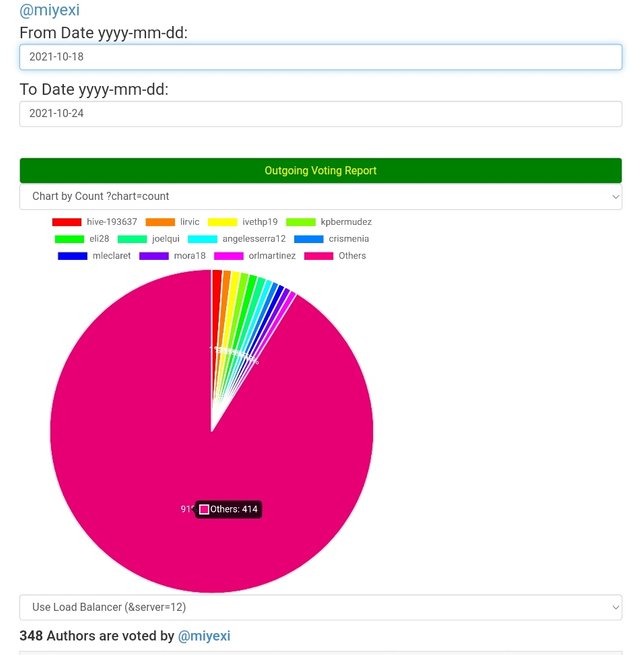 source
---
On October 20 and 21, I did my turn with the SteemVenezuela community account (@hive-193637) each round I did 15 votes, for a total of 30 awarded users.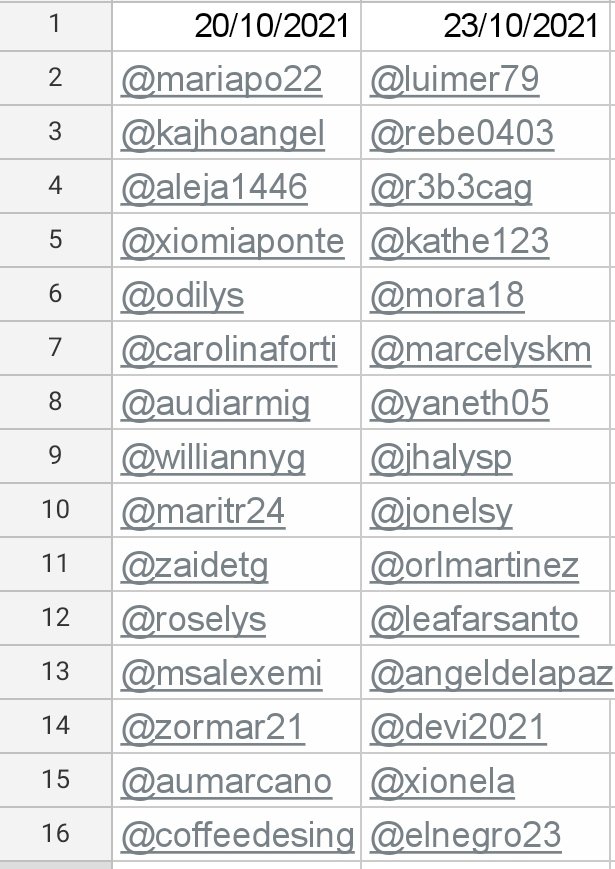 Link
---
On October 23 it was my turn to work @ steemcurato05, I made 21 positive votes to the publications of #thediarygame and #betterlife according to the list for Latin America.
Each of the awarded users received a reward for their work and dedication.
Contets.
On October 22 I made a publication from the community account (@hive-193637) dinde I left the announcement of the contest winners: weekend photo challenge, where there were 41 entries
---
With my personal account, on October 23 I made the publication with the announcement of the winners for the contest in support of the pink month. where there were 81 participations and I distributed 40 Steem in prizes.
Thank you for reading my report as the country representative Venezuela!

A new week to thank for the trust and support of the Steemit team @steemitblog!
Greetings and blessings.