Weekly Report as Country Representative of Bangladesh | (15.11.2021-21.11.2021) | #CLUB5050
Weekly Report
---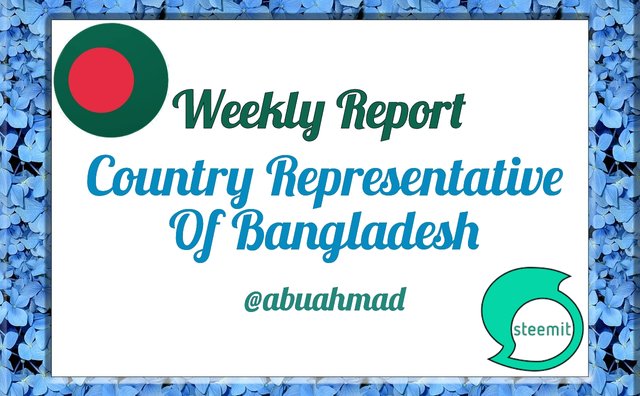 ---
Greetings to all Steemians. This is a weekly report of my activity as a Country Representative of Bangladesh. I always try my best to guide and encourage the Steemians from Bangladesh to actively participate in this great platform.
---
---
---
Activity in Newcomer's Community
---
I, with my fellow CRs @tarpan, @boss75 and @sm-shagor, am working actively to greet newcomers and curate the achievements in Newcomer's Community. I've curated a total of 26 achievements week.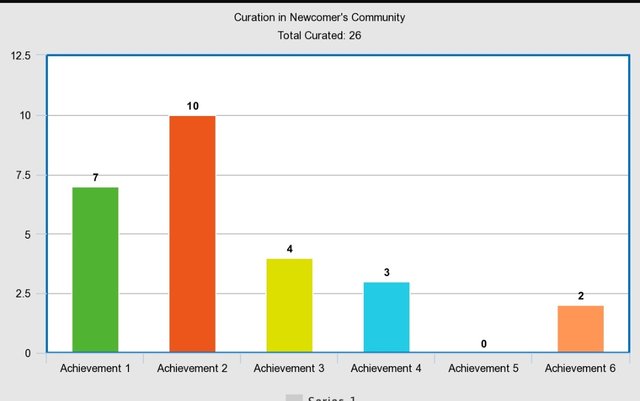 ---
Encouragement
---
We, the Country Representatives of Bangladesh, always encourage the members to create qualityful contents. We also show them the way to improve the quality of their posts. I always try to comment on some of their posts everyday and appreciate their contents. I also help them correct their mistakes, if they have made any.
---
Curation Using Regional Account
---
I use the regional curation account @steemcurator07 to encourage and appreciate the quality contents of our members. While curating, I mainly focus on "The Dairy Game", "My Town in 10 Pictures", "Creative Writing", "Review" etc. I've curated a total of 29 posts with @steemcurator07 in the last week.
---
Contests
---
I always try to increase activity and quality posts in our community. Organizing contests is one of the best ways to do so. So, every week I try to organize several contest and all of those are focused on writing.
---
Curation
---
The voting CSI (based on the last 7 days) of my account is 14.8 with 0.00% selfvote. A total of 98 upvotes were cast to 67 different accounts.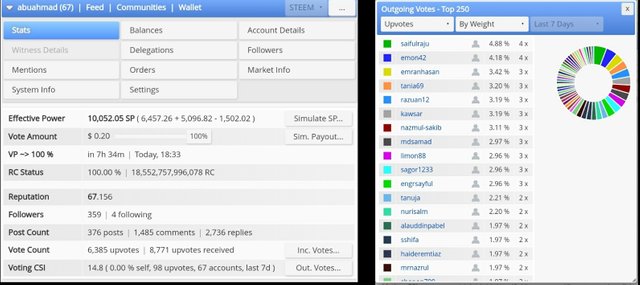 ---
Weekly PowerUp & Sponsoring in SPUD4STEEM
---
I try my best to power up every week. I also try to encourage others to power up their earnings. That's why I am a regular sponsor of SPUD4STEEM to promote this special "powering up" campaign.
---
Club5050
---
I'm a member of #club-5050 from last week. Insha-Allah I'll keep powering up & be an active member of #club-5050 in the upcoming days also.
---
I'm ending this report by thanking all the Steemians, especially the Steemit Team.
Best regards
@abuahmad,
Country Representative of Bangladesh