Print Skill | Official Presentation to the Business Activity community | by: @printskill
Dear Business Activity Community
Let me introduce myself to this community. My name is Hareshkumar Parmar. I am from a small town Surendranagar of Gujarat State from country India.
This is my Achievement-1 introduction post in Newcomers' Community if you want to know more about me.
I am 46 years old having my own business on the name "Print Skill" at Location: Google Plus Code PMF4+W2 Surendranagar, Gujarat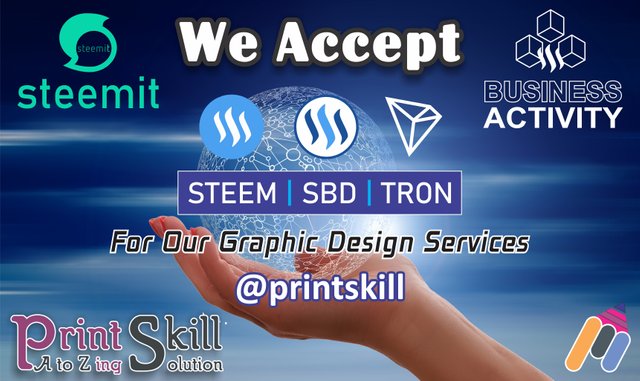 Who we are?
Print Skill is a Graphics Design and Printing firm established by me in 2016 that provides all types of Desktop Publishing Services or Graphic Design and Printing related services across my city and surrounding areas for a long spell of time.

Our Services
We provide all types of Graphics, Design & Printing services and some of our services are listed below but are not limited to.
| Business Cards | Letter Head | Logo Design | Identity Cards |
| --- | --- | --- | --- |
| Flyers | Banners | Posters | Catalogues |
| Stickers | Labels | Tags | Invitation Cards |
| Flax Banner | Vinyl | One Way | CMYK Print |
| Color Print | Photo Print | Lamination | Spiral Binding |
| Typing | Data Entry | Book Work | Booklets |
| Certificate | Address Lable | Directory | Annual Reports |
| Voucher | Invoice | Estimate | Delivery Notes |
| Envelops | Forms | Documentation | Training Modules |
Business Profile of Print Skill
Business objective
Print Skill established to create visual communications for its clients such as logos, marketing materials, and advertising.
We work with our clients to achieve business goals, develop strategies and implement them through design, marketing, branding, and marketing projects.
Print Skill wants to build long-term relationships with our customers. By helping our clients achieve their goals, Print Skill is able to grow its businesses and make a profit.
In The Nutshell
To analyze the business of our clients to understand their communication problems and work closely with them on strategies to solve those problems. To create effective display solutions to deliver the message of our clients through various media. We use materials of color, images, animation, and textures to create visual interactions.

Creating Number of Clients
Print Skill will create new ways of communicating with customers and their products that create value for their businesses. Objectives include creating the client's competitive profitability in today's competitive environment that separates them. So, we plan and implement value-building techniques with our customers.

Ethics and quality
We are committed to business practices and ethics that help our clients better. This commitment to the integrity of the artists enhances public understanding of the importance of good design in today's world.

Community Development
We offer a pro bono or reduced revenue activity. These social structures make positive change in our culture very important. We are able to bring creative and empathetic solutions to social challenges.
The same strategic benefits created by us designed for our business clients can be brought to make a positive difference in the area of ​​social challenges.
We are involved in community-related projects that demonstrate the power and value of solving communication problems through graphic design.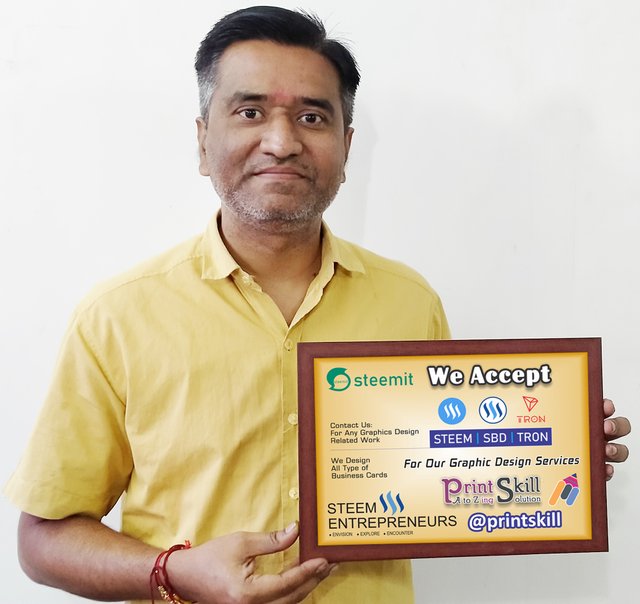 Our Vision
To become an outstanding player, providing high-quality web, print, and graphical solutions in the global competitive market.
"Fulfilling customer needs for long-term relationships"

"Set innovation as our key to achieving the ultimate goal of success and emerge as a global company by providing quality services and solutions."
Why Print Skill?
The right combination of techniques and cutting edge technology
The Focused Outcome
Reasonable and inexpensive solutions
Premium quality service
Effective Communication
Honesty, Transparency & Trustworthiness
Our Mission
Our goal is to establish and provide high-quality development and development as well as service and customer support to lead the industry, all at low prices.
Improving our customers' business growth through Design and Development to deliver high-quality market solutions that create value and consistent competitive advantage for our customers worldwide.
We are committed to continuously providing our clients with better e-Business and web-based services. We are fortunate to have a talented team of professionals with the necessary skills and drive to provide our clients with the best service.
Our Logo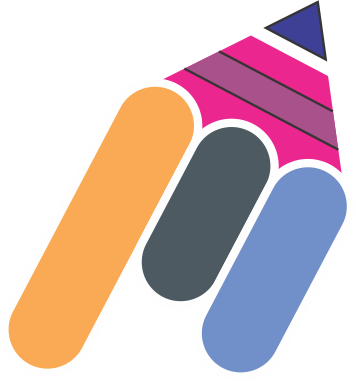 So, I request @businessactivity to verify my business and please approve my membership to contribute my best for this community.
Regards
@printskill
---
CC to My country representatives of India