Truchi Cafe | Our delicious cheese rim pizza | 10% of our reward goes to @businessactivity
Eating is one of the greatest pleasures in life; through this practice, we not only satisfy hunger, it is also a time to share with family, friends and those people who always have a special place in our hearts. At Truchi Café we are aware of this, that is why we always look for a way for our clients to bring the best experience to their homes with each product they purchase in our business.

For these reasons and taking each request of our dear customers as a reference, this time we want to promote the delicious cheese rim pizzas. This week they entered the menu; however, it is already beginning to be in great demand, especially by the little ones in the house.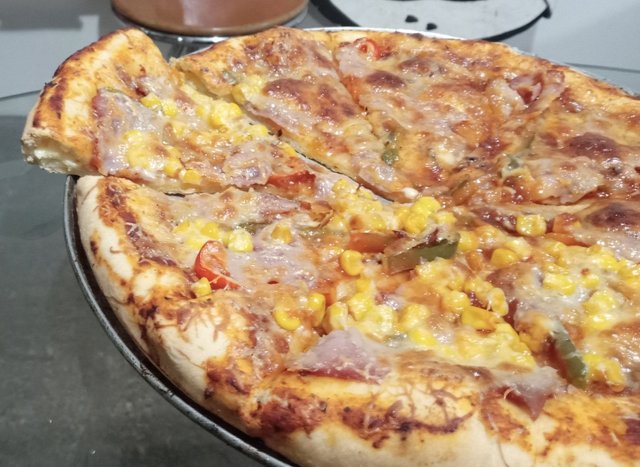 ---
What motivated us to do it?
The main reason is undoubtedly the request of the clients; They have already been consuming our pizzas and have made their suggestions. Among those suggestions has emerged that of adding cheese rim.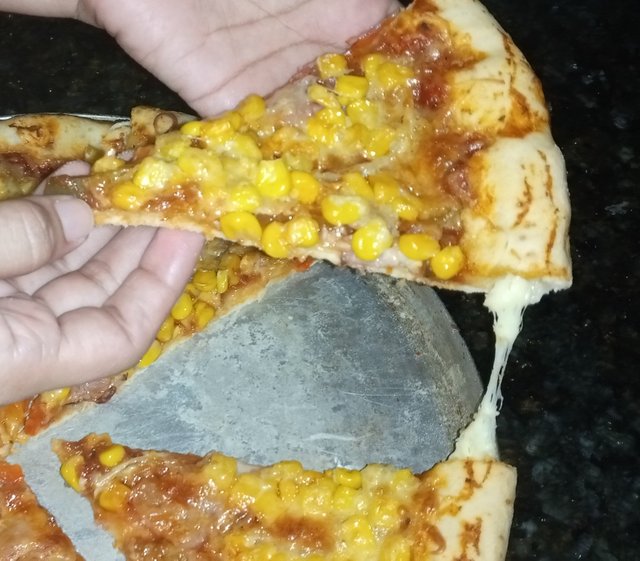 On the other hand, there is our desire to offer improved products, which stand out above others. Also, seeing the children leave the edge of the pizza to consider it dry and without anything special, we decided to adapt and add cheese to the edge. This addition has turned out to be very positive, so much so that this weekend was the most requested.
---
How is the border made?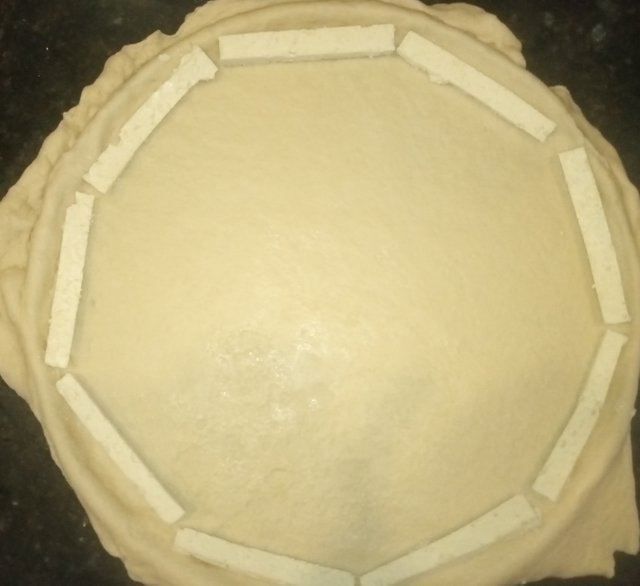 Adding a cheese edge to pizza is really easy. Before my internship I thought it was something very complicated, but as soon as I saw it I realized that there is nothing easier to do than adding edge to pizzas.

🍕The first thing to do is chop the cheese into long pieces, this to be able to place them on the edges of the pizza.

🍕The second thing is to stretch the dough, so that it is much larger than the tray in which it will be placed.

🍕What follows is to place the pieces of cheese around the edge of the dough that is on the tray, and then fold the pieces of dough that were left on the outside.

🍕With this, the cheese rim is ready. Now what follows is to place the ingredients on top.
---
Truchi Cafe tricks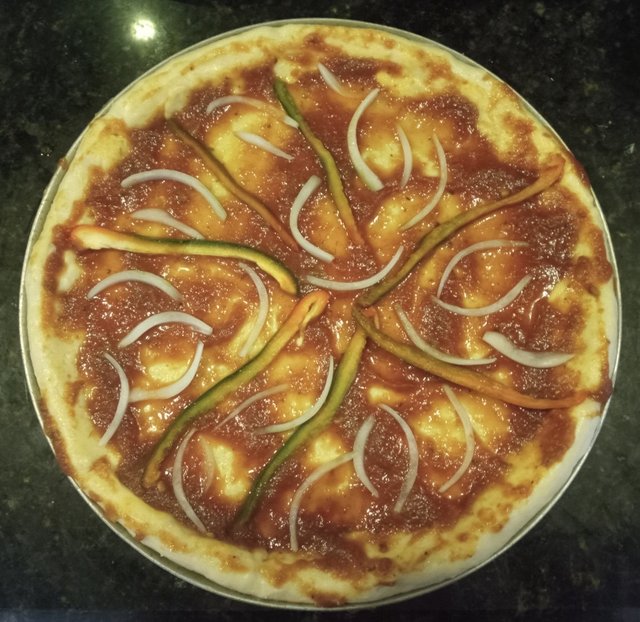 🍕A delicious pizza is always possible; however, for this to be really good, there are some additions that make it the best. At Truchi Cafe we ​​will tell you the most relevant tips for a sensational pizza.
🍕Add butter on top of the dough before adding the sauce. This point is mandatory so that the pizza acquires all the necessary fat.
🍕Add a little more sugar to the flour. During the making of the dough, it is ideal to add a little more sugar to the dough; This achieves that slight sweet taste that everyone loves.
🍕Add malt. As it reads, adding malt to the dough makes it special. In Venezuela liquid malt is added, in other countries paste malt can be used.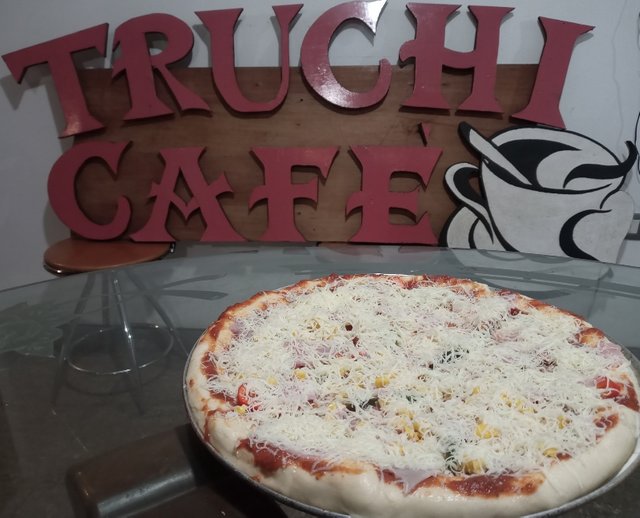 ---
Nutrition and taste
A good pizza (like the one made in Truchi Cafe), is made with high quality standards; therefore, it is considered a very nutritious food (although many do not believe it). When a pizza does not include special additives or preservatives (such as that of Truchi Cafe), it provides great nutrients.

In general terms, artisanal pizza offers a high content of proteins, carbohydrates, fats, minerals, vitamins and fiber that the body can take full advantage of; for these reasons, nutritionists list pizza as a complete food.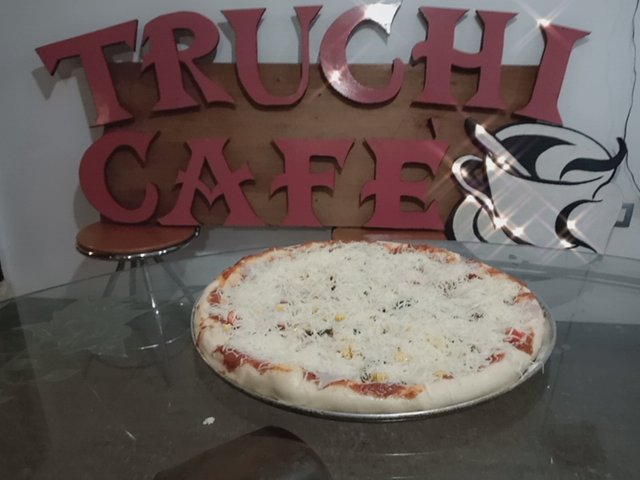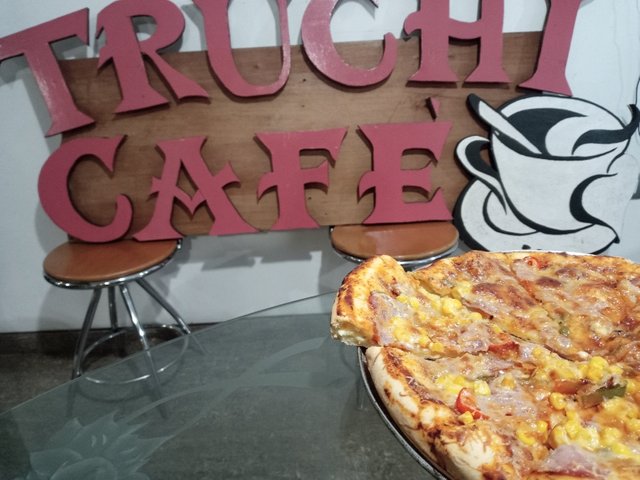 ---
---
| Product | Price |
| --- | --- |
| Per normal portion | $ 1.5 - SBD 0.198 - STEEM 2.433 |
| Per serving with cheese rim | $ 1.75 - SBD 0.23 - STEEM 2.839 |
| Full normal (small) | $ 5 - SBD 0.659 - STEEM 8.111 |
| Full normal (medium) | $ 7 - SBD 0.922 - STEEM 11.355 |
| Full normal (large) | $ 10 - SBD 1,317 - STEEM 16,221 |
| Complete with cheese rim (small) | $ 6 - SBD 0.79 - STEEM 9.733 |
| Complete with Cheese Rim (Medium) | $ 8 - SBD 1,054 - STEEM 12,977 |
| Complete with Cheese Rim (Large) | $ 11 - SBD 1,449 - STEEM 17,843 |
---
---
---
---
Our sincere thanks to the entire @businessactivity team, we know that your work is hard, for that, thank you very much. Your advice always propels us.