Business Activity|Dermapen Microneedles| By MERAKI ESTHETIC SPA | 10% of Rewards go to @businessactivity
Hello guys,
Today I bring you a master on collagen induction therapy or Microneedling.

this treatment that consists in the realization of multiple micro holes with microneedles in the skin in order to achieve a repair response in which collagen is produced and thus obtain a rejuvenation of the skin.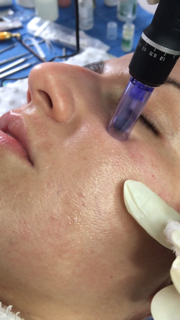 The channels that these microneedles leave in the skin also allow us to include actives that help with the needs of our patients, improving the penetration and absorption of these actives.
---
How does it work?
Well, first you must understand that collagen molecules have an elicoidal shape, i.e. very similar to a spiral staircase. When the skin ages we stop producing collagen and it is as if that ladder is missing rungs, what you want with this treatment is precisely to build new rungs and strengthen the existing rungs.
---
What happens when we break our skin?
The skin has the superpower of self-healing, when we suffer an injury to the skin it is put on alert and automatically our body sets in motion a series of events, often referred to as a "healing cascade", to repair the injured tissues.
The healing cascade is divided into these four overlapping phases: Coagulation, Inflammation, Proliferation and Maturation.
Phase 1: Coagulation (hemostasis): Coagulation, the first phase of healing, begins immediately after injury and the goal is to stop bleeding.

Phase 2: Inflammation (defensive phase): The inflammatory or defensive phase focuses on destroying bacteria and eliminating debris, essentially preparing the wound bed for new tissue growth. Edema, erythema (reddening of the skin), heat and pain may be present in this phase.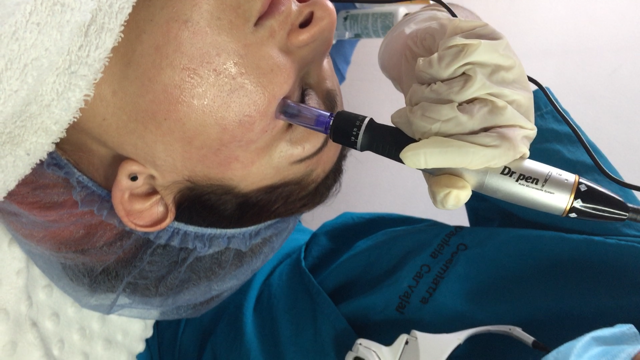 Phase 3: Proliferation: the goal is to regenerate tissue and cover the wound. The proliferation phase has three distinct stages: 1) regenerate the wound tissue; 2) contract the wound margins; and 3) cover the wound (epithelialization).

Phase 4: Maturation: During the maturation phase, the new tissue slowly gains strength and flexibility. Here, the collagen fibers reorganize, the tissue regenerates and matures
With this technique we try to skip the first two phases as much as possible and go directly to the ones we are interested in: proliferation and maturation. That is why at MERAKI we take care to be as gentle as possible and treat the skin in the least abrasive way to avoid hurting the skin and making it worse.
---
Benefit?
Many, but the main one is the improvement of those aging skin, attenuates wrinkles, improves skin texture, reduces fine lines, attacks the spots, improves scars caused by acne, gives greater flexibility to the skin.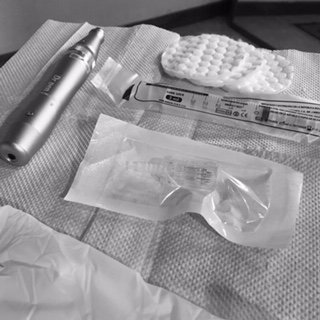 This treatment is one of the most used in the world due to both its effectiveness and its practicality, as it can be used to cover many "problems", from wrinkles and stretch marks to hair loss and alopecia
---
Steps to follow
Well this I will explain with an example, imagine that we have a house with a spiral staircase (as I said earlier that is the real structure of collagen). Next to our house lives a neighbor who for some reason hates us and destroyed our staircase and now we have no way to enter the house without our staircase. what should we do? logical, build a new one but first we must ensure that our neighbor does not return to break it. how do we do that? following a plan
Plan to rebuild my spiral staircase:.
1️⃣ Clean the debris and debris left from the broken staircase. ( In our skin this would be the immature collagen fibers, which no longer generate the function we want, we can get rid of it with previous treatments such as a dermaplaning or a chemical peel).
2️⃣ Build a wall so that the neighbor does not have easy access to our house or stairs (The wall is the use of sunscreen and our neighbor are external agents such as the sun and free radicals that cause so much damage to the skin).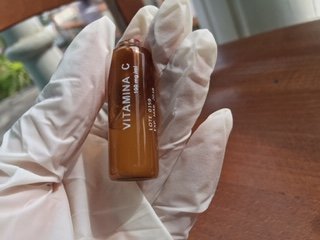 antioxidant used in the cabin with dermapen
3️⃣ Buy good materials and hire a good engineer to build a solid and quality staircase (This would be the assets and ICT that will allow us to generate mature collagen).
4️⃣ Hire a policeman or watchman to take care of my neighbor ( use of antioxidants, sunscreen, a good skincare routine.
---
🙅🏾Who cannot have this procedure🙅🏾
❌Patients with ongoing anticoagulant treatments.
❌Areas with warts, skin infections or open wounds.
❌Active cold sores
❌Acne in active state with papules and pustules. extreme tendency to create keloids.
❌Zones with eczema and psoriasis . dermatitis.
❌Rosasacea . inflammatory allergies.
❌Sunburns
❌Treatments with high doses of corticosteroids or oral retinoids .
❌During pregnancy and lactation.
❌Botox and dermal filler treatments during the two weeks following treatment.
❌Uncontrolled diabetes.
An important fact if you are a patient in a state of extreme stress, anxiety or depression it is possible that the results will be slower or less visible, since the collagen you will produce will not be of good quality.
---
😥Is it painful?😥

I would be lying if I said it doesn't hurt, this procedure consists of constantly injecting 12 to 36 microneedles, each procedure I apply first on myself so I can describe and talk to you properly about it, however each skin as each patient is different.
During this procedure local anesthesia can be placed if the patient wishes, it is a bearable pain but everything will depend on your pain threshold.
---
Costs
| TREATMENT | COST |
| --- | --- |
| Facial+Dermaplaning+Dermapen | $38 SBD 4.97 STEEM 62.48 |
| Facial Dermapen | $35 SBD 4.58 STEEM 57.55 |
---
At Meraki esthetic spa we have the best devices on the market, which offer a clean work, in addition to the corresponding training to carry out these techniques.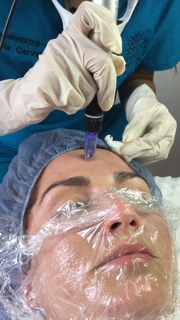 I hope you are encouraged to schedule an appointment with us and check the benefits of microneedling therapy with dermapen
---
---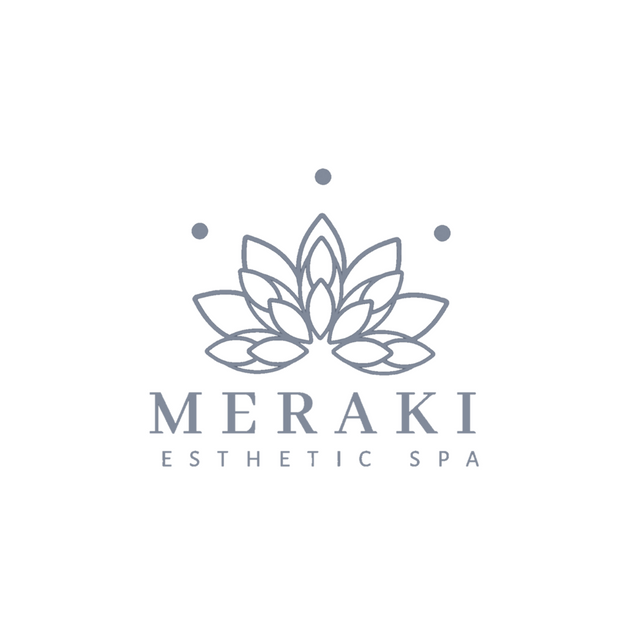 Thank you to all the moderators of this community who work every day to make it possible to share our growing business