Artworks ... within'a childhood matrix ...
Hello steemians and people from #wormhole3 and #steemit planet ...
Living in a world that goes in a direction of a totally change ... some from us ... are still continuing to disregard every noise around us and simply continuing to compose and perform our own compositions ...
Keeping the sacred creative process ...
Here we are with some childhood creative things ...
Sometimes, you can do magic with just a simple coconut ... like our #lego buddies did and from that simple coconut it came out a magical lamp.
When ingeniosity it's at its very high peak, we and our lego buddies can create wonderful things ...
Enjoy our coconut lamp from our #photo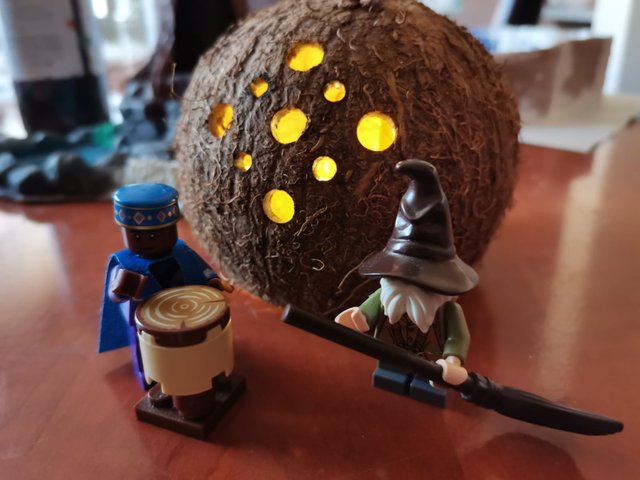 After such a hard creative work ... we could simply go and sleep in the magical forest on our acorn house ...
Check this our, how it was made, and, how clay might match with #lego minifigures.
You can check out and watch our #video through which we've created an acorn lamp for our #lego Chip and Dale buddies ...
Hope you will enjoy watching it ... It's one of our first videos.