Today's travelogue is about bamboo craft.
Assalamualaikum....
I originally went for a walk three days ago at Dupchanchia Dhaperhat. And this market is basically the biggest market in North Bengal. When I went there, I mainly saw bamboo art. Which are mainly found only in villages. And as this art is still being made, I saw that art in the step market.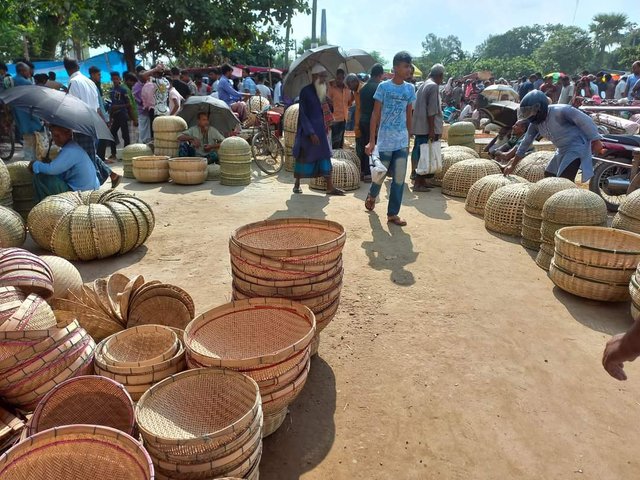 https://w3w.co/sorrowing.auctioneer.pouches
After that I reached the place to have a good look at the art and there I saw different types of bamboo art like Kula, Chalun, Dali, Topa, Var, Khai Chala, etc. all the names of which I remember. not possible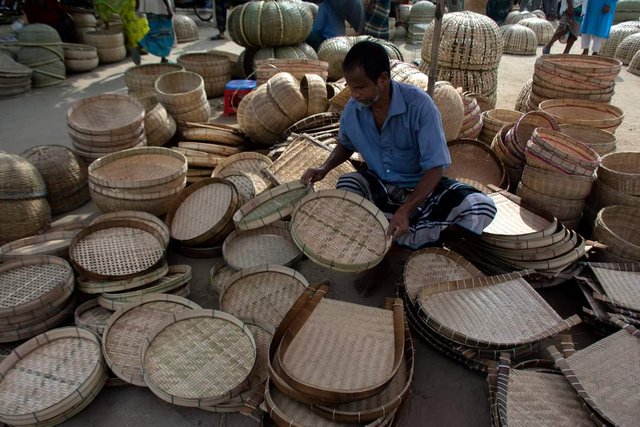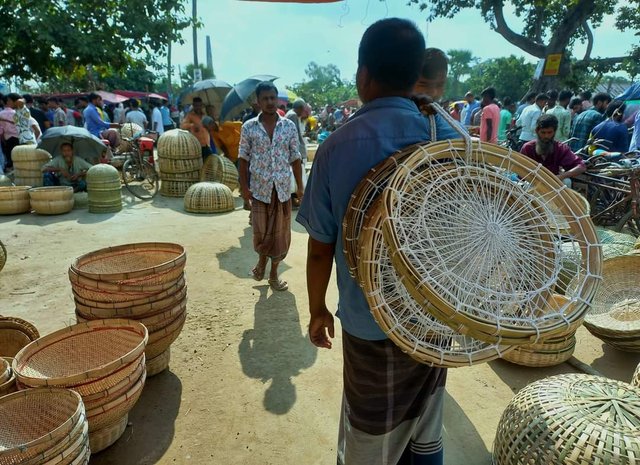 Now let's talk about their manufacture. These bamboo crafts have been in demand since ancient times. Since then, every village has been using the industries made in this area. Especially these industries are mainly made by the people of Pal community in the village. Since there was no use of plastic before, people used all kinds of industries made of bamboo for their daily needs. Also, these industries are no longer seen in the city. The practice of these industries can be observed only in villages now. These bamboo crafts are no longer seen in the city as all plastic products are now available. And the practice of these industries is still maintained by a few people, that's why I mainly saw these bamboo industries at Sultanganj Hat, Dupchanchia.
Next, I will tell about the use of bamboo industries. They are bamboo coolers. After harvesting new rice, when the rice is separated from the straw, this cooler is used to separate the rice from the dirt. Also rice is steamed for cooking rice with this kula. Bamboo traps are mainly used to tie up small chickens to prevent birds and birds from eating the chicks. The use of bamboo carrier is that with this carrier, various things such as sacks of paddy, sacks of rice etc. can be easily transferred from one place to another. The use of bamboo sieve is mainly used to extract chaff from paddy. And this khaichala is used to extract this khai. Apart from this there are various other industries which are mainly made of bamboo. And these bamboo products are used for various purposes in our daily life. That is why their importance is very important.
Hope you all will like my today's bamboo crafts information and will benefit from all the information here.
Also I am new to this post blog so you all support me by voting.
Thank you so much Allah Hafiz.....