The Uniqueness of The Leaf Caterpillar [15% Reward To @japansteemit]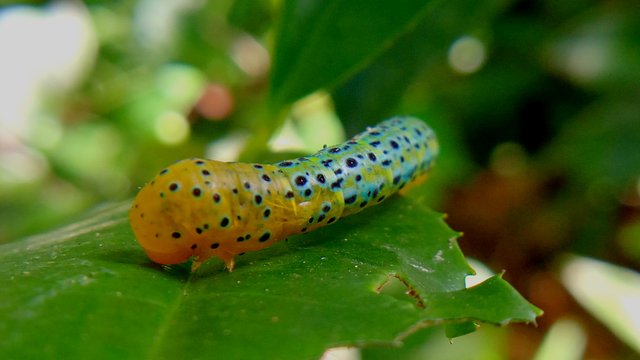 Good evening Steemit friends, how are you on this happy night, because I really hope that you are always in good health and successful in all your activities. So on this occasion I want to share about the leaf caterpillar macrophotography that I managed to get today. You show it to all of you.
Which are all the pictures that I took using my own cellphone camera and with the help of macros, let's take a look at some of the pictures that I got and I hope you all like it.
This caterpillar is one of the types of species that is classified as unique, because this caterpillar does not have hair on its body, and this caterpillar has a head that is larger than caterpillars in general, this caterpillar has a different characteristic, namely having a motif on its body.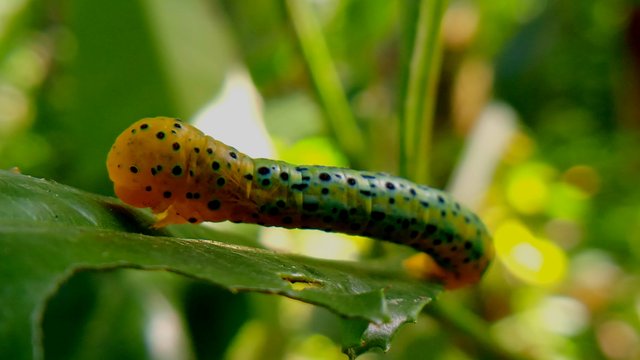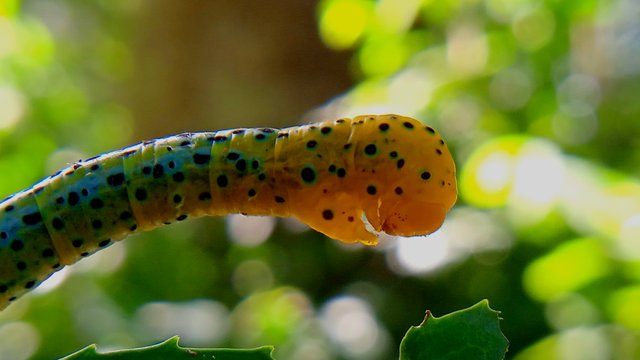 As we know that there are many types of caterpillars, there are caterpillars that have unique body colors, and there are also caterpillars that have very thick hair and there are caterpillars that are larger and have their own uniqueness. And hairy caterpillars often have poison in their body parts, and when they get stung by a caterpillar on our limbs they will feel hot and itchy. However, the plain, hairless caterpillar is mostly non-venomous.
This caterpillar seems to have a second stage of becoming a butterfly after life becomes a caterpillar. And most caterpillars make their nests under the leaves so that their nests are not exposed to rainwater which will damage the nest.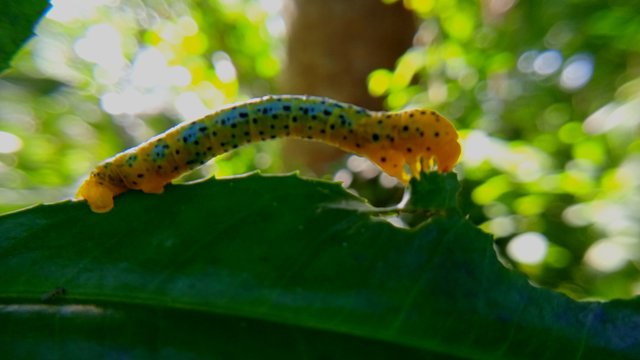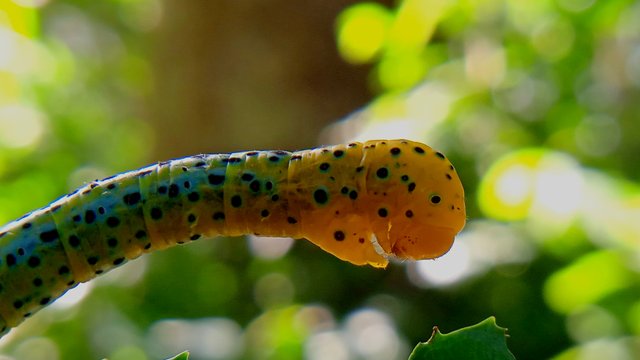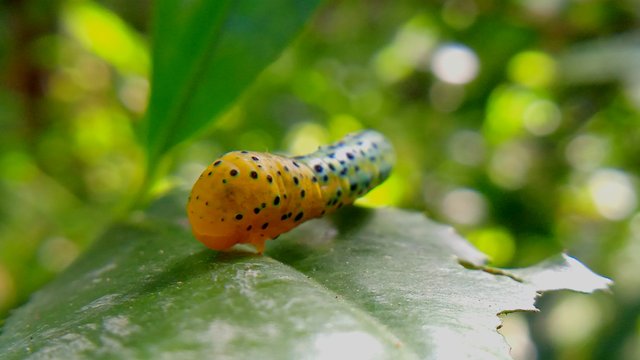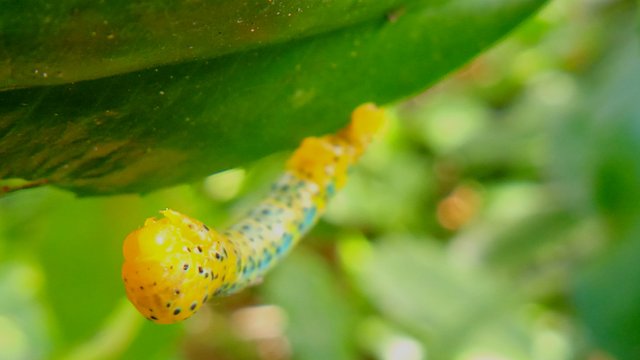 © 2021 All Original Photo.REDMI 9C. @partner-macro
Photo Taken
Redmi 9C + Macro
Macro Lens Type
Apexel 37mm
Category
Macrophotography
Location
North Aceh - Indonesia
Location
App Editor
My Gelery
Photografer
@partner-macro
that's all from me @partner-macro this is all I can explain about this caterpillar and hopefully it will be useful for all of us, and hopefully all friends are always in good health and always successful in all their activities, and greetings from me to all Steemit friends.