Little Black Mantis On A Leaf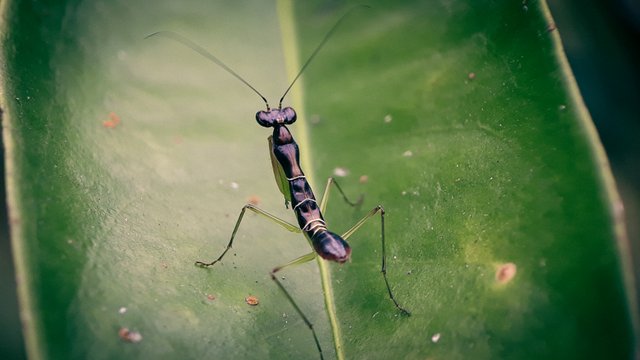 Mantis
---
Hi all friends
Greetings to all of us who have been in this beloved community today meet again with me to entertain you with some of my photography for all of you In this very extraordinary opportunity I will share with you a picture of a small insect that I found a few days ago behind my house.
Insects in this world, of course, have millions of species spread out and each has its own uniqueness, like my series, like today it has several types of species too.There are small ones there are also slightly bigger ones for the insects that I am giving you today which are very small types and we call them mantises.
Generally found this insect he perches on the leaves and of course he can not fly because he does not have long wings and he just used to walk around the leaves It's different from the slightly bigger type because the slightly bigger one has wings and it can fly It's a very small size so it's very difficult to shoot multiple photos without adding an additional lens.
When shooting I used the Samsung Galaxy J7 Pro Android cellphone camera and of course I took some photos from different angles While editing the pictures I use Adobe Lightroom, some of the results of the photos, let's see together below, I hope you like it.
---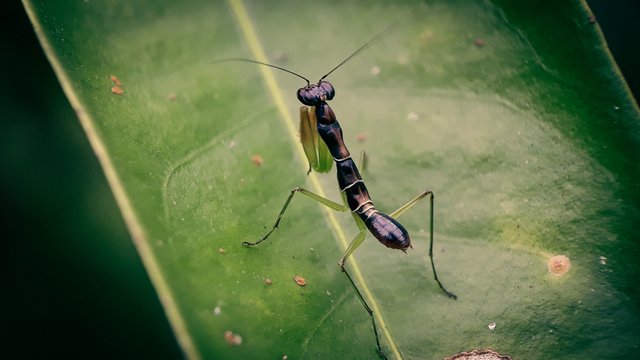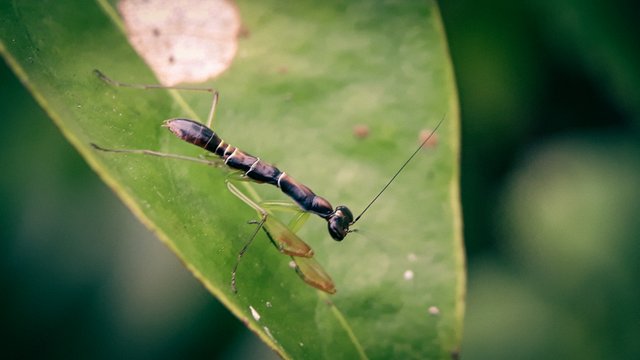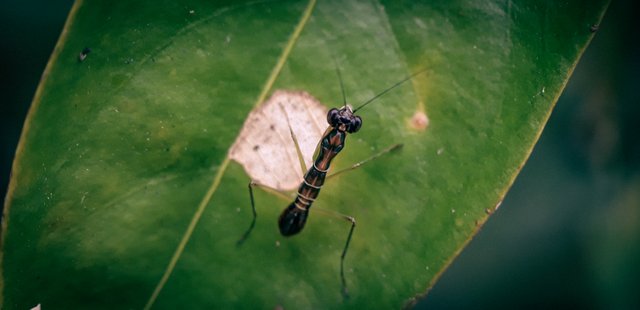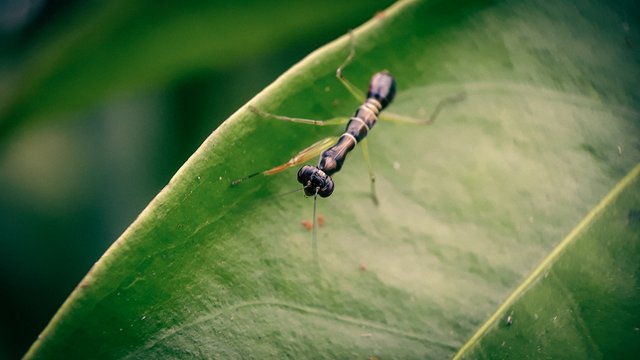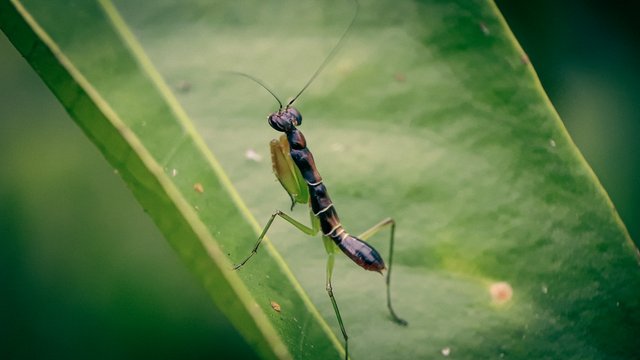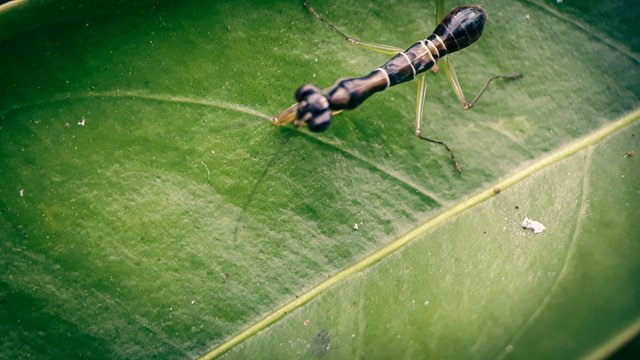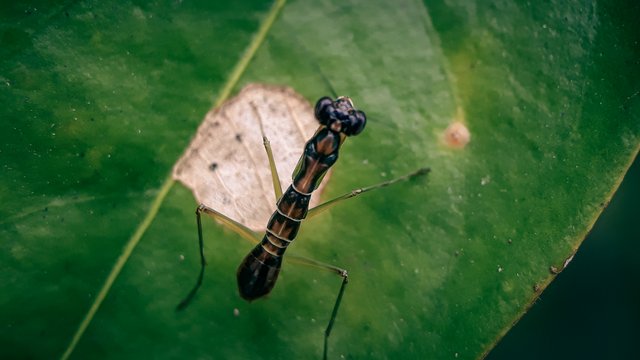 ---
NOTE : I write in Indonesian with the help of Google to translate to English
---
| Picture | Photography |
| --- | --- |
| Category | Insect |
| Camera Used | Handphone |
| Model | Samsung j7 pro |
| Photographer | @idayrus |
| Location | Aceh - Indonesia |
---