Ladybug In The Leaves | Macrophotoraphy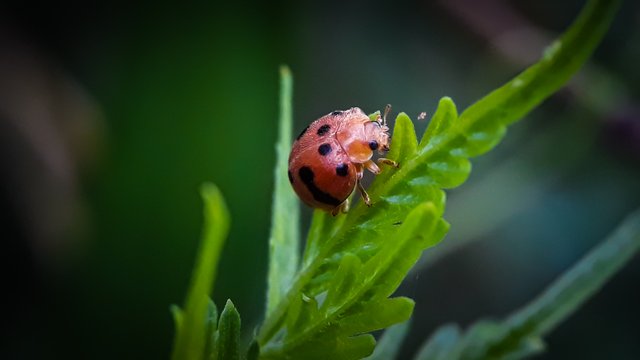 Ladybugs
---
Hi buddy
Greetings to all of us who have been in this beloved community, meet me again today in our beloved community Today meet again with me to feast your eyes on some insect pictures And the insect that I am sharing with you today is a little orange ladybug that I have photographed a few days ago.
Insects have millions of species and of course each species has different uniqueness,Like the insects that I share with you today with such sizes And of course this insect is included in the beetle category because it has wings hidden on its back And actually also this ladybug mAnd actually this ladybug has several colors, one of which is orange, like the photo I shared with you today.
I took pictures with an Android camera, namely the Samsung Galaxy J7 Pro and of course I took pictures from a different perspective Because this ladybug is very small so I use a macro lens on my smartphone so that it can be seen clearly and stands out a little more on certain sides As for the results of the photos, let's see together below, I hope you like it.
---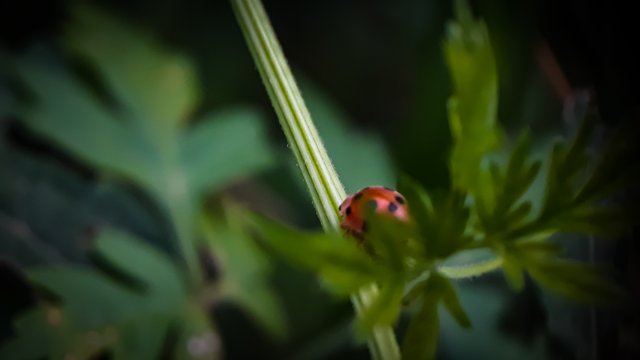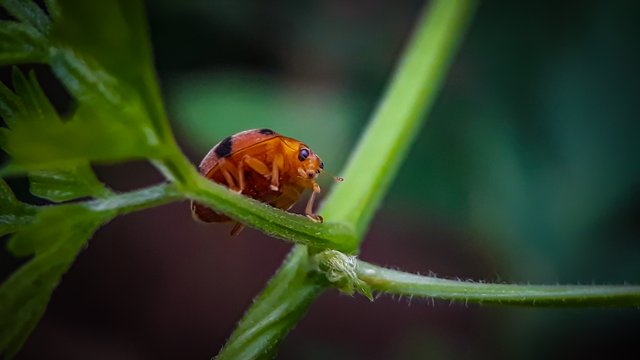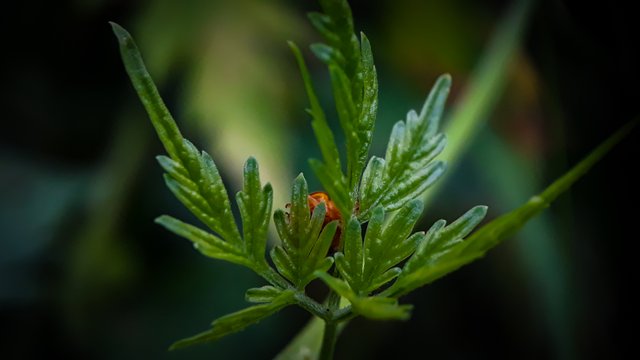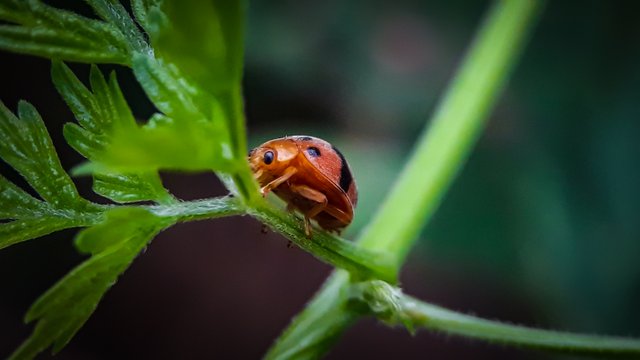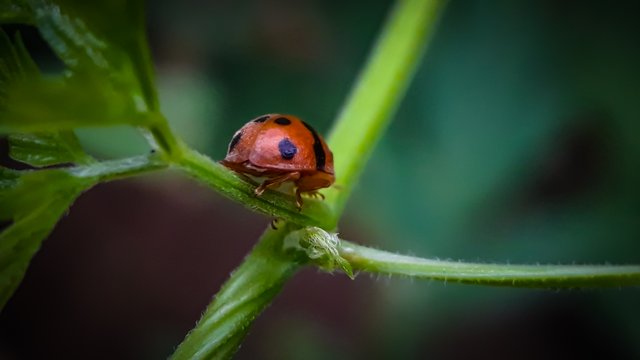 ---
NOTE : I write in Indonesian with the help of Google to translate to English
---
| Picture | Photography |
| --- | --- |
| Category | Ladybugs |
| Camera Used | Handphone |
| Model | Samsung j7 pro |
| Photographer | @idayrus |
| Location | Aceh - Indonesia |