MY DIARY TODAY (10-04-21) TANJOUBI OMEDETOUGOZAIMASU OF NANAY /20% GOES TO @japansteemit
Ohayougozaimasu minnasan. Today I will not share a photography of nature like as usual I did but I will share an events of my life that I would always treasured for. And this is the special day of my nanay.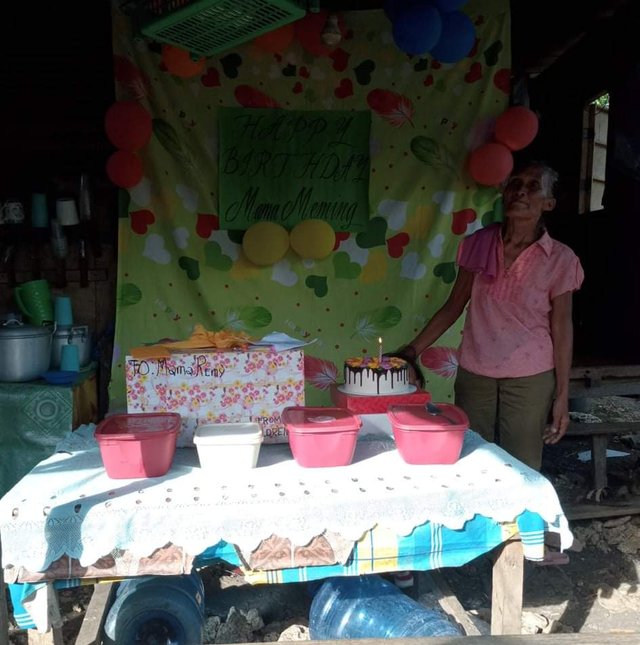 Her big day or shall I say her birthday. My nanay celebtated her 65th birthday on october 01,2021. We surprise her by making a jingle or by singing her a birthday song early in the morning. This was our song goes
  TODAY IS YOUR BIRTHDAY 
  YOUR MOST SPECIAL DAY
  YOU MUST BE HAPPY
  MORE THAN YESTERDAY  
  FORGET ALL YOUR SORROWS 
  ITS TIME TO REJOICE 
  TODAY IS YOUR BIRTHDAY 
  YOUR MOST AWAITED DAY

  YOU CAN HEAR THE VOICES
  OF YOUR BROTHER AND CHILDREN 
  SING A BIRTHDAY SONG
  EVERYONE IS WISHING 
  A HAPPY BIRTHDAY
  HAPPY BIRTHDAY TO YOU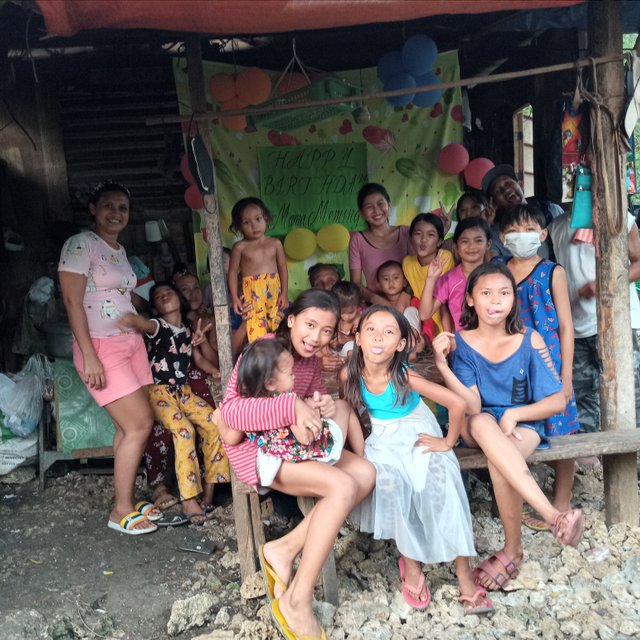 That song we sang is I heard from the parents of my father which is my grandmother and garandfather in the province. My mother help us to make it memorize. They usually sing that song during they make "harana" to the birthday celebrant at 3 :00 a.m midnight. But we did it in 6:00 a.m because 3:00 a.m was too early for my other cousin. They were so young. Nanay was surprise on what we did. She thought we will come into her house for dinner.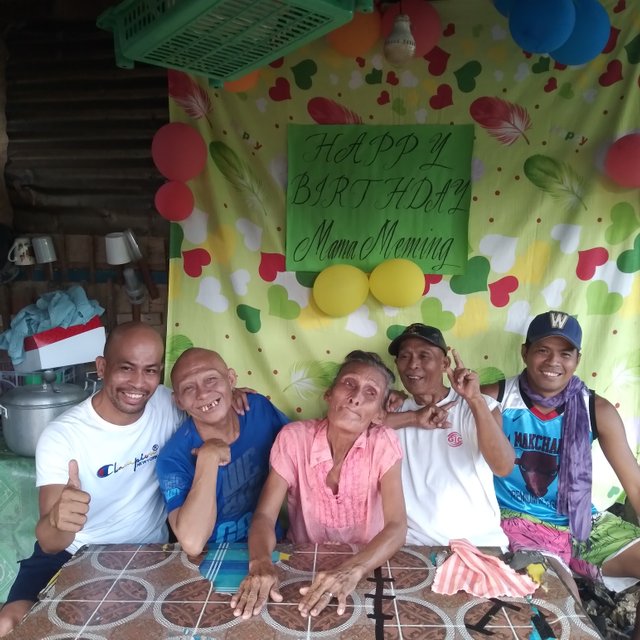 Nanay also celebrated her birthdays together with her two brothers. They took a pictures with my father and uncle. All of her grandchildren are bringing flowers with matching taped candies on the stalk of flowers. We gave it one by one to nanay. The tears of nanay's eyes keep falling. She never expected that we will do this. She never experience it before in her whole life. The idea was came from my mother and also her sisters They want nanay will experience another strategy of surprises and we all did it well.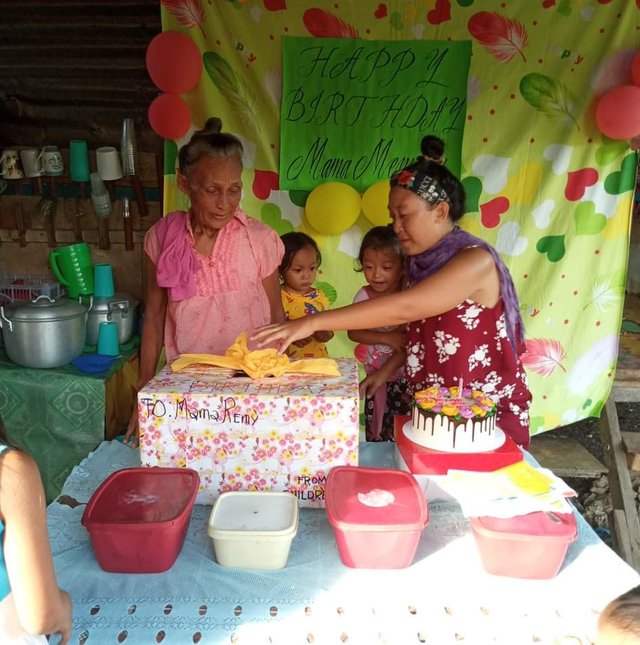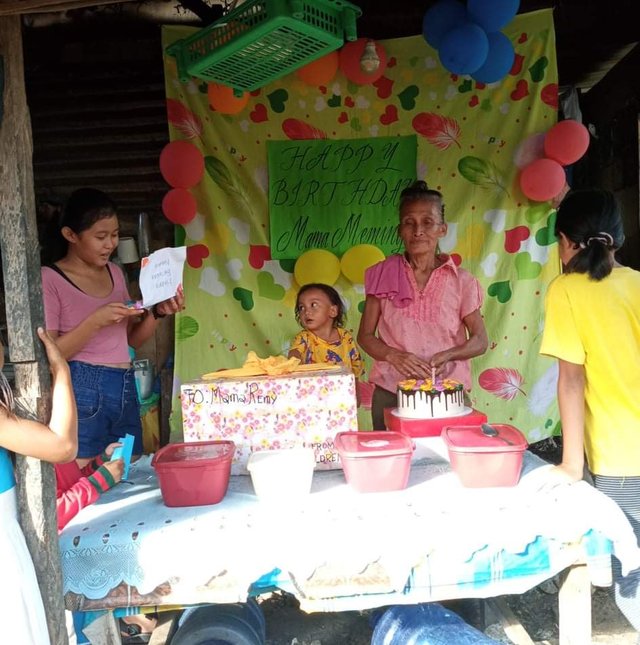 My mother and tita's also have their surprise for Nanay. They prepared a big box with lots of groceries. But before Nanay open it, we read first the messages of all our birthday card. Since the first grandchildren are not around so I am the second grandchildren so I'll be reading my messages to nanay first. After nanay heard the messages of all her grandchildren again she can't stop her tears falling. Me too. The feeling is normal... It's all came from the buttom of our hearts. Nanay had a lot of cry but those cries symbolizes the tears of happiness.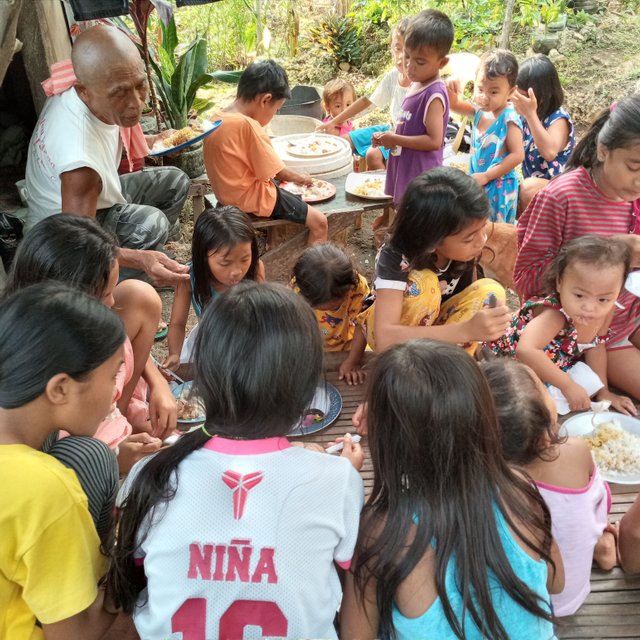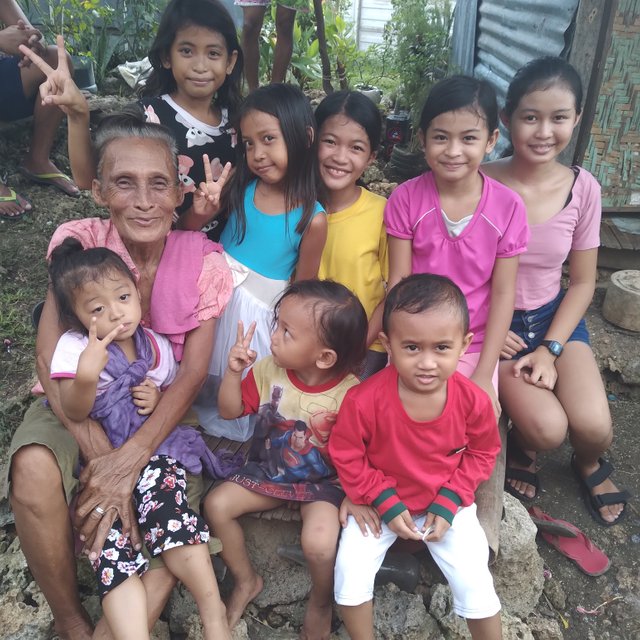 Time to eat. While some of my cousins are eating I took some pictures of them as a remembrance of getting together on Nanay's birthday. After eating I decided to have some pictures again with Nanay together with some of my cousins. Not all of my cousins are present in the pictures because they have not already arrived yet. We are 13 grandchildren all in Nanay's four children. Our Nanay is the best nanay in the whole world. We could never ask another nanay than her. For us she is an ideal Nanay. When I will become a nanay I wish I could be like her...
HAPPY BIRTHDAY NAY, ENJOY YOUR DAY! I LOVE YOU.
...
LOVE,
Athena/ @autumnbliss