Exclusive Update - Lawfare Conducted By Slippery Snakes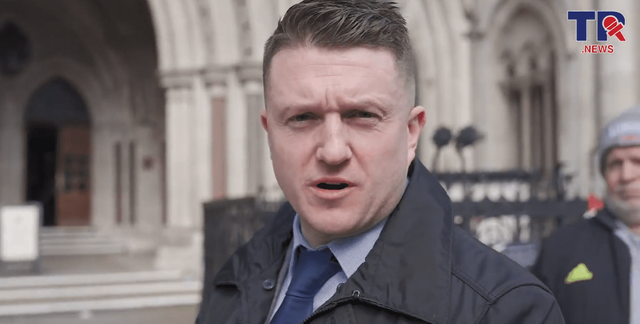 Tommy went to court today; Mohammed Akunjee represents the Syrian refugee who is suing him for defamation. Exclusive Update - Lawfare Conducted By Slippery Snakes!
Unethical Lawfare
Tommy had to attend court today because a Syrian refugee is attempting to sue him for defamation in another civil case designed to crush him financially.
To support the truth, please click HERE.
Farooq Bajwa and Co is the legal firm representing Jamal, the Syrian refugee schoolboy attempting to sue Tommy for defamation. Mohammed Akunjee, the lawyer who defended Lee Rigby's killer Michael Adebolajo, the lawyer who attempted to bring ISIS bride Shamima Begum back to Britain, the lawyer who shared a platform with Islamic extremist organisation CAGE.
Mohammed Akunjee's CV doesn't stop there; he used Facebook to post cartoons mocking the death of murdered editor Stephane Charbonnier after the Charlie Hebdo Islamic terror attack in Paris. Mohammed Akunjee, with the help of far-left hate group "Resisting Hate", sent a red-haired radical Antifa extremist to Tommy's home to serve legal papers for this very case.
Dick Coughlan, a militant Antifa extremist, was the man that Mohammed and "Resisting Hate" chose to serve legal papers to Tommy's family home address. He threatened to kill (mince) Tommy's children during an online rant. Tommy had to move his wife and his children because of a credible threat to their lives.
Tommy has child witnesses who are willing to provide testimony to the court, backing Tommy's claims about Jamal, the "allegedly innocent" Syrian refugee schoolboy, the Syrian schoolboy who was "allegedly" waterboarded according to the gutter press and lamestream media. Tommy does not want to provide the legal firm and its staff details of the witnesses prepared to go under oath in his defence. This is understandable given the fact that Farooq Bajwa and Co are the legal firm responsible for sending Dick Coughlan to Tommy's home.
Slippery, Snidey, Snakes
Tommy's wifes' legal team were pursuing Farooq Bajwa and Co and their star lawyer Mohammed Akunjee legally, claiming that their endorsement of militant Antifa radical Dick Coughlan resulted in a
"real threat"
to her, to Tommy and their children. Tommy's wifes' legal team also claimed there was a
"conflict of interest"
as they believed the firm to have breached GDPR/DPA -
"causing a breach of privacy and harrassment"
.
To avoid the serious legal charge brought against them, Farooq Bajwa and Co, together with their star lawyer Mohammed Akunjee, made it very clear to Tommy's wife - their firm would "cease to trade" on the 31st of March 2020, rendering the case "moot".
A slippery, snidey, snake way out of having to answer to severe legal charges!
Tommy is persecuted for telling the truth; he is persecuted for protecting his little girl from a predatory paedophile; he is punished for pursuing justice.
Tommy is the tip of the patriot spear; he needs your help and support; we owe him that support.

Never be bullied, never back down, and never ever surrender!
---
Posted from TR.News with SteemPress : https://www.tr.news/exclusive-update-lawfare-conducted-by-slippery-snakes/
---