Sissieretta Jones - Stuff You Missed in History Class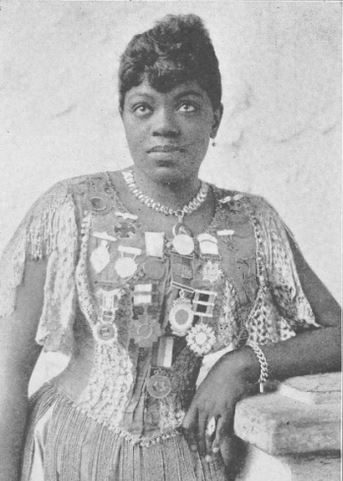 ( March 24, 2021; Stuff You Missed in History Class )
This podcast tells the largely forgotten, but remarkable, story of a freed Virginia slave's daughter who had such fame and success as a singer that she gave White House performances for President Harrison and as many as three other presidents. She went on to become the highest-paid black entertainer of her time. Unfortunately, there are no known recordings of her singing.
Her life wasn't all sunshine and roses, however. She also faced her share of tragedy and challenge, including the death of her young daughter.
Sissieretta Jones was a Black operatic and popular music singer in the early 20th century. And she was famous in her day, but then kind of vanished from the papers when she retired. Her last years were lived in relative obscurity.
Listen to the podcast from Stuff You Missed in History Class: Sissieretta Jones
Or download the mp3 file.