Latest Crypto News: Litecoin, Dogecoin, Bitcoin, Ethereum Prices After A rally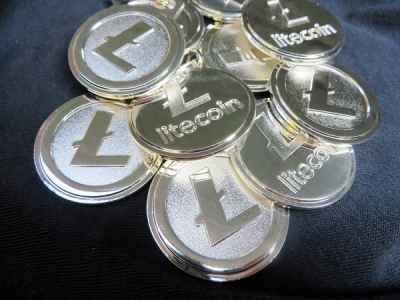 Millennials are becoming more interested in cryptocurrency. A cryptocurrency is a form of digital currency that can be used to buy things on certain websites. Because of how unpredictable cryptocurrencies can be, not everybody accepts them. Unlike conventional money, the value of cryptocurrency is calculated by the market. Although Bitcoin remains stuck in a predictable range below Binance Coin, Cardano, Litecoin, and Chainlink have developed bullish trends, implying that they will continue to rise. - As the price of cryptocurrencies continues to fluctuate, let's take a closer look at what's going on in the crypto sector.
Litecoin
This week, Litecoin (LTC) prices soared by up to 35% to a one-year high versus Bitcoin (BTC), leading analysts to forecast further upside momentum for the remainder of the month.
Ether
Ethereum on Tuesday rose after slipping from record high and was seen trading at $4,070at the time of press.
Bitcoin
During the sell-off, the bitcoin price had dropped by more than 5% in the previous 24 hours. As of press time, it had recovered to just over $55,993.
Doge
DOGE most recently made a 10x rise in the last week, rallying to $0.74. On Tuesday, Doge was trading at $0.50. up 1.67% at the time of press.
Crypto Wallets
Cryptocurrency wallets, as well as account credentials from other apps like NordVPN, Telegram, Discord, and Steam, are being targeted in a new ransomware attack. Trend Micro, a cybersecurity software firm, discovered the latest information-stealing malware (also known as infostealer for short) dubbed "Panda."
China
The "DOGE killer" is a new digital token that is trending (and price-pumping) in Chinese cryptocurrency circles. The new SHIB token has blatantly appropriated the name of the Shiba Inu dog breed, whose logo has become synonymous with the joke cryptocurrency dogecoin.
South Korea
The Korea Federation of Banks has expressed concern about the rise in altcoin trading volumes across the country's crypto exchanges. The banking association has asked member banks to conduct an audit on the altcoins provided by their crypto exchange clients, according to a study published by The Korea Herald on Monday.
Nebraska
Nebraska legislators are working on a bill that would authorize state banks to provide cryptocurrency services.
Africa
A crypto exchange in Africa has reported $3.2 billion in transactions ahead of its global expansion.
Ellon Musk
More BITCOIN News arrow_forward
Crypto News: Bitcoin, Ethereum, Dogecoin Price Dips
MoneyGram To Allow Bitcoin Holders Cash In Their Investments
Elon Musk's Suspension Of Bitcoin Use To Buy Its Cars Wipes Off $365 Bn From Crypto Market
Ether Market Cap Higher Than JPMorgan and Visa; Crosses $500-Billion For The first Time
What Is The Difference Between Bitcoin and Ethereum?
Ether Surpass $4K For The First Time: Market Cap Higher Than Wal-Mart And Johnson & Johnson
Top Crypto News Round-Up; Bitcoin, Ethereum, Dogecoin, And Cardano
26000% Gains In 6 Months, 12000% YTD: This Asset Seems To Be A Bubble
3 Safe Platforms Where SIP In Cryptocurrency In India Can Be Started
IndiaTech.org Proposes Bitcoins As Digital Assets; Five-Point Suggestions On Crypto Regulation
Ethereum Joins The Club Of Top 5 Financial Services Globally By Value
Dogecoin At $80 Billion Valuation; Makes It Bigger Than These 5 Well-Known Companies
Elon Musk has started a Twitter poll to see whether Tesla should consider dogecoin as a payment method.
Latest Crypto News: Litecoin, Dogecoin, Bitcoin, Ethereum Prices After A rally