Turkey's underground city of 20,000 people | bbc.com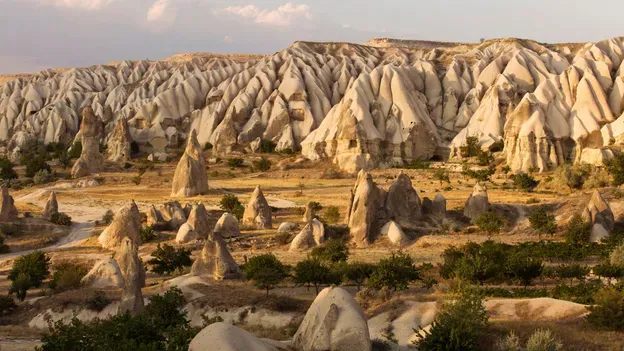 Image credit: Danm/Getty Images | source
Elengebu City is an ancient city located 85 meters below the earth's surface.
The city which is now called Derinkuyu is said to have a population of 20,000 people. Until now it has not been found when this city was built. But referring to the Anabasis written by Xenophon of Athens around 370 BC, is the oldest written work that seems to refer to Derinkuyu.
Experts believe this city was built by local residents as a fortress of refuge from foreign invaders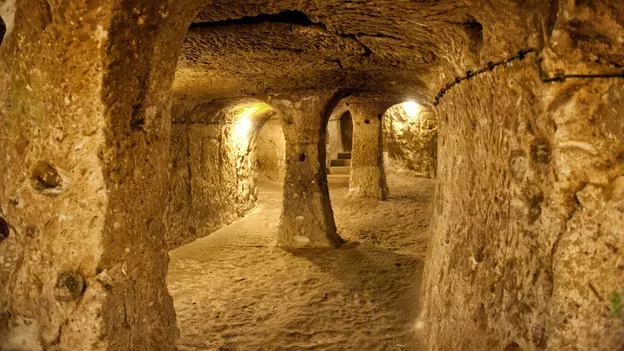 | Derinkuyu is made up of 18 levels of tunnels that burrow more than 85m underground (Credit: RalucaHotupan/Getty Images) | source
You are interested? and want to know more about this ancient City? Please read Geena Truman's article written on August 11, 2022 on bbc.com below
Violent gusts whipped loose soil into the air as I hiked through Cappadocia's Love Valley. Pink- and yellow-hued hillsides coloured the rolling landscape scarred with deep red canyons, and chimneystack rock formations loomed in the distance. It was arid, hot, windy and devastatingly beautiful.
Millennia ago, this volatile, volcanic environment naturally sculpted the spires surrounding me into their conical, mushroom-capped shapes, which now draw millions of visitors to hike or hot-air balloon in the central Turkish region.
But beneath Cappadocia's crumbling surface, a marvel of equally gargantuan proportions lay hidden away for centuries; a subterranean city that could conceal the whereabouts of up to 20,000 inhabitants for months at a time.

My Best Regards
@aafadjar