$360 YFIV Airdrop : I Claimed and you?
Most of the people like free money in any form. In crypto space they are mostly like in form of airdrops. Recent grand airdrops of tokens like UNI, MEME etc. has triggered a renewed craze towards airdrops and giveaways. So we keep coming across several airdrops.
Recently, I came across this YFIV airdrop (by @xyzashu post) that claims to giveaway $360 to anyone doing some trivial activities of joining their Telegram and retweeting their tweet. Now that sounds unbelievable.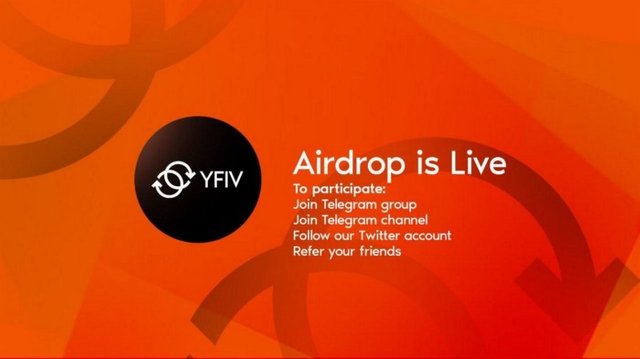 And perhaps it's actually not as real as it sounds.
Frankly, how legit it is, I realy dunno. But I signed it anyway. For me, risk to reward ratio is too good to ignore it. If you like do it..
Their Telegram bot did credit me with 1 YFIV token. But it's not worth $360. In their Pre-sale, they are selling their tokens at a price of 1 ETH = 10 YFIV. That makes it only about $35 each.
Yesterday they also did a giveaway to 50 wallets that had some specified tokens like UNI, LINK, YFI etc. I was a little late for it.
But anyway, I got the airdrop. Will you like to get it too? I think you like to take it, So do fast before it finishes.
If yes, I should tell you that they are also giving away some referral reward. So why not use my referral if you don't have any other? 😉
Here's my referral link to their Telegram bot:
https://t.me/Yfivfinancebot?start=r0281924446
tg://resolve?domain=Yfivfinancebot&start=r0281924446
Good luck and Enjoy.
P.S.:
You can also claim your 0.12 XYFI by giving out your ETH wallet here:
https://xyearn.finance/sales-dashboard?ref=1061601975184
N.B.:
Do Your Own Research!