DAILY CRYPTO NEWS AND TOP CRYPTO EVENTS for 5th Aug 2020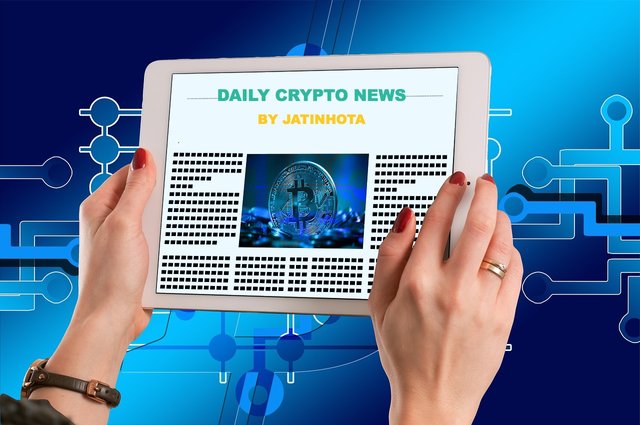 Top Crypto Events Planned for Tomorrow
1 - AdEx (ADX): Implement & Audit Token
August 6, 2020: Implementation and audits of the new contract.
Source
2 - Fetch.ai (FET): Live Online Q&A
Tune in on Thursday to the latest in our live online Q&A's. This time on our interoperability strategy.
Source
Some World Crypto News
1- Cryptocurrency exchange Bitfinex says it can pay out the equivalent of $400 million for the return of bitcoin stolen in a 2016 heist. In August 2016, hackers breached Bitfinex security systems and made more than 2,000 transactions involving just under 120,000 bitcoin, worth around $70 million at the time. It was the second heist in two years after a 2015 attack lost about $400,000.
#2 - Medalla is the final testnet before the launch of the Eth 2.0 network, which is tentatively expected by year's end. The correct number of peers joined the tesnet to consider it workable, according to a tweet from the Ethereum Foundation's Hudson Jameson.
Todays Top Gainer and Loser for Today
Top 10 Gainer (last 24 hour)
Top 10 Loser (last 24 hour)
Follow me to get the latest Crypto news & Some Other Awesome posts on your feed and stay updated with the crypto market.
---
Thank you for reading it.