Bitcoin Price Update : January 05, 2021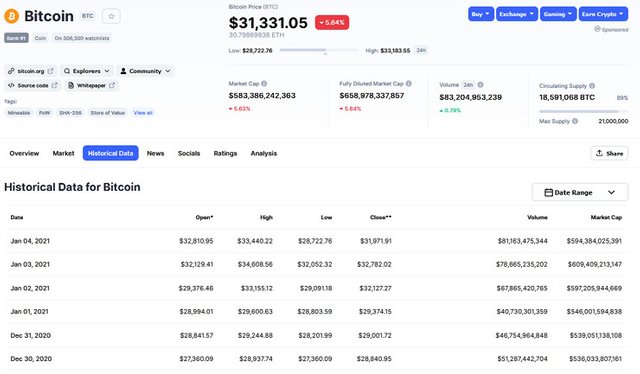 Bitcoin price update at date January 05, 2021!
Bitcoin price already breaks $30K price range and yesterday high is $33,440.22. It looks like going up more to $40K ... let's see !!!
Thank you for visiting and I hope you enjoyed reading my short post. Please remember to Follow, Resteem, and Upvote.