How can chess be used to promote Steem? What are we planning to do?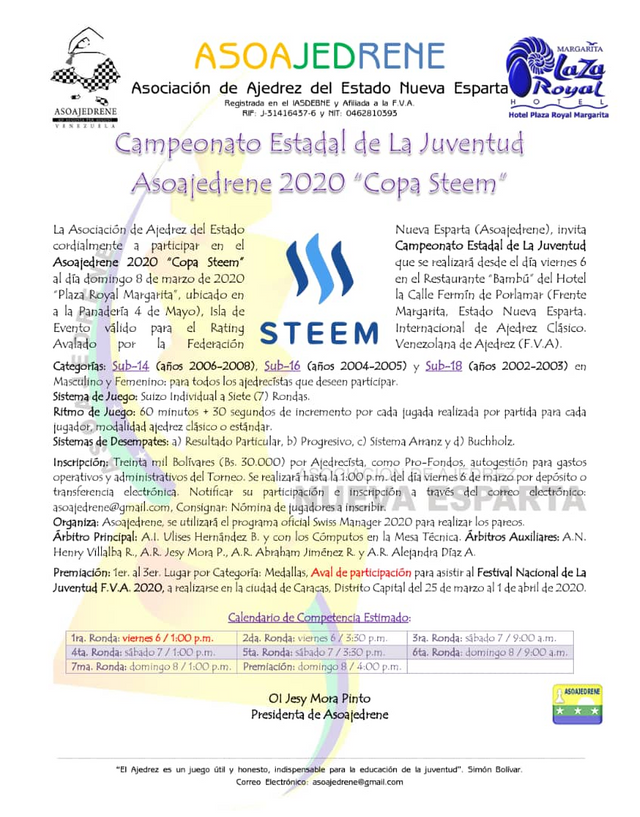 These days I've been talking about promoting Steem using chess and I launched this initiative that I've been planning for months. Many people have supported this initiative and I really appreciate it, without the support of the community this first event could not have become a reality, so as long as we can count on the support of the community, we will do even more work and make this initiative even bigger.
I want to make it clear why this initiative and all that we want/believe we can achieve with it. In this initial stage of this project, I believe that with enough work and constancy, Steem can be integrated into the whole chess community of my country. That's why I want to create this post, to make public all that I want to achieve with this initiative and so listen to the opinions/ideas that may come from you, the community.
Chess... Why chess?
When I talk about promoting Steem through chess, I mean making Steem appear in as many places as possible and thus arousing the interest of as many people as possible. Also, since my chess coach is the vice-president of the F.V.A (Venezuelan Chess Federation) and the president of the Chess Association of the Nueva Esparta State (Asociación de Ajedrez del Estado Nueva Esparta, Asoajedrene). For months I have been telling him about Steem and convincing him to start this initiative, to integrate Steem in our training club in the high school where I study (we are about 32 people) and also to integrate Steem in all the official chess events in the state (this is the main idea of the project).
And that's how the Steem Cup was born! This chess tournament is the way we want to start all these plans that I have been discussing with my coach these last months, this tournament is where we will introduce Steem and we will be establishing new guidelines for all the participants of the next events. One of the things we want to implement is the mandatory registration of users in Steem in order to give cash prizes to the winners of the tournaments, motivating them to keep their "Stake" since Steem is a project that has a promising future (from my point of view) and inviting them to participate in the community. Also, thanks to the existence of the chess community, making the participants of the tournaments join Steem to publish their experiences, share chess puzzles and talk about this sport in Steem is one of the goals I want to achieve with this initiative.
We have the necessary means to make Steem known here and there, chess is a sport with a very high activity at a competitive level, so my main idea is simply to see how all the people who participate in these tournaments start talking about Steem, that they notice that there is a place where we as chess players can enter and share all our experiences and, incredibly, have the opportunity that all this can be monetized. That people begin to notice the existence of Steem and make them begin to see this community as an everyday thing is the main objective of all this, to integrate Steem into the lives of all of us.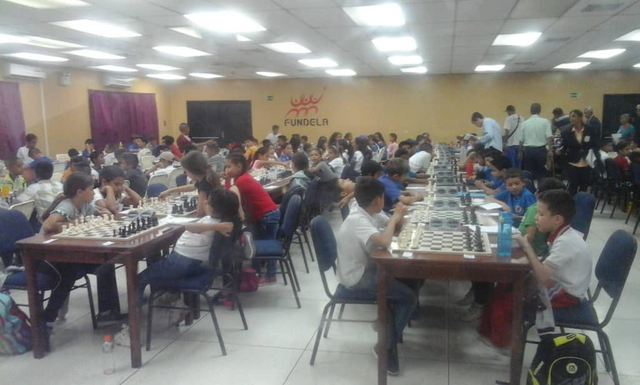 How do we plan to do all this?
As the organizer of all these tournaments together with my coach, we can make talks, add guidelines such as registering in Steem to receive the prizes that can be given in the tournament, start including in Steem in every newspaper article and in every official document that we handle. Our goal is to integrate Steem in every place we can and in this way start to make this community known.
As I mentioned before, one of our main goals is to integrate Steem in my chess club, in total we are 32 people, so from today (Monday) my coach and I will start organizing everything so that the chess players of our club start posting problems here and start using this social network for chess, so their first experience will be as comfortable as possible.
With this first event that we will hold from March 6th to 8th, our main intention is to take the first step so that people can see for the first time what Steem is and the benefits that this community can give us, the Nueva Esparta chess community, and also the benefits that Steem can give people on a personal level. This will be something very exciting and something that can be achieved with due effort and perseverance.