Tiger
Good day dear friends!
Spring is coming into its own, I want to spend more time in nature, bask in the first rays of the sun!
The whole world is waking up from hibernation. Animals, as well as people, enjoy the first days of spring!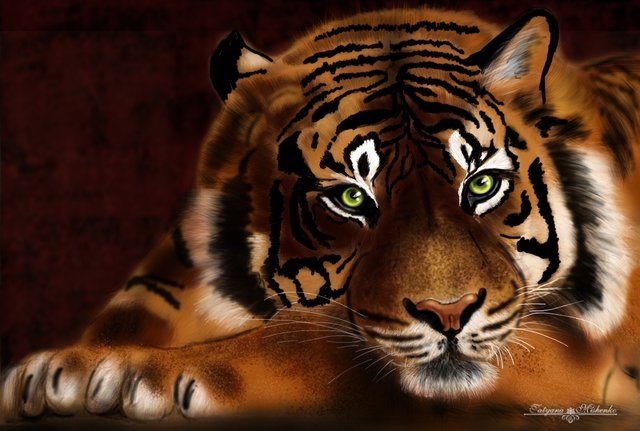 Today I want to give you my drawing- a tiger. A majestic animal and very beautiful.
It is a pity that there are fewer and fewer tigers in our world. These animals are protected by States, but still subject to extermination by poachers for their beautiful fur.
Take care of our nature and save it for our children.