Spring warmth
Good day , dear friends!
The soul sings and waits for spring. This winter was unusually warm all over the world. Because of the abnormal heat, the buds on the trees begin to Bud. Most of all, young children enjoy such an early spring.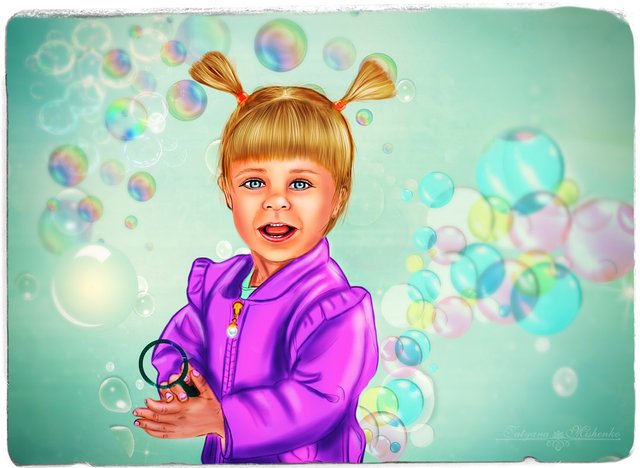 I don 't really like to draw portraits, but the beautiful weather and my little granddaughter prompted me to draw another picture.
The drawing is drawn on an X-PEN Deko tablet . Program-photoshop.