Owl. Digital drawing
Probably every artist has a drawing of an owl.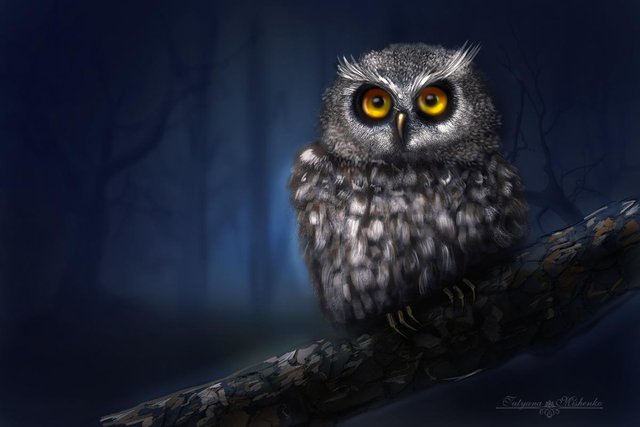 Absolutely lovely creatures.
A small flock of owls lives in the branches of my pine tree.
I have always liked the fluffy Kolobok , which in the light of day, watching from their hiding place, for every step you take.
The drawing is drawn on an XP-Pen graphics tablet . Photoshop program.