Bouquet
Good day my friends!
Today I want to present you my new drawing- a bouquet of flowers .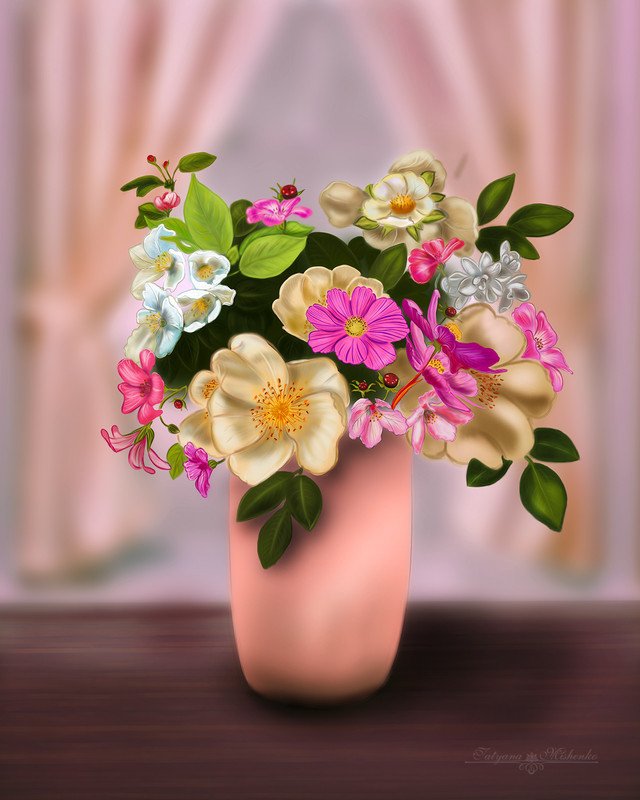 I'm not an artist, I just love to draw and devote all my free time to my hobby!
I draw on a graphic tablet XP-Pen in the program photoshop.
Spring has come and the spring mood is reflected in my drawings.
These beautiful flowers I give you all for a good mood.
Below I will lay out the drawing process by layers.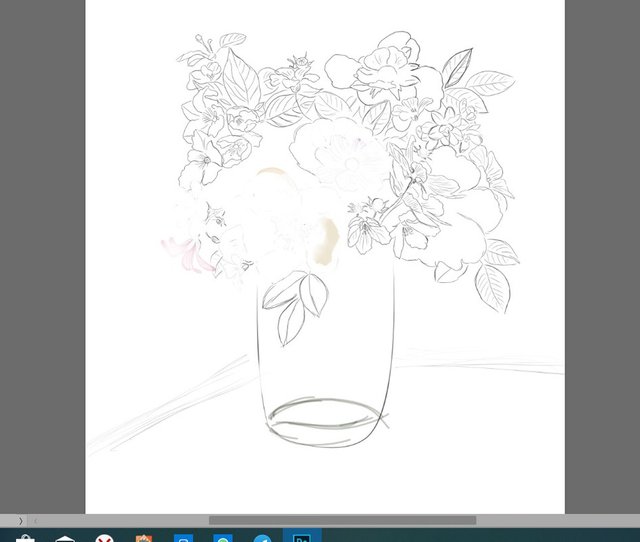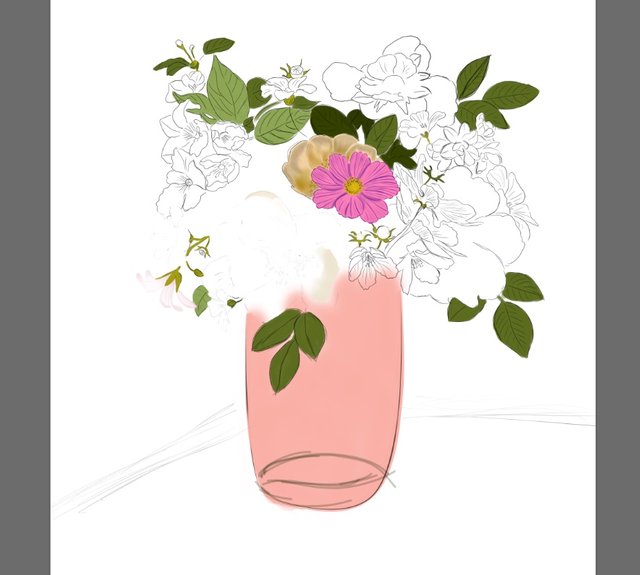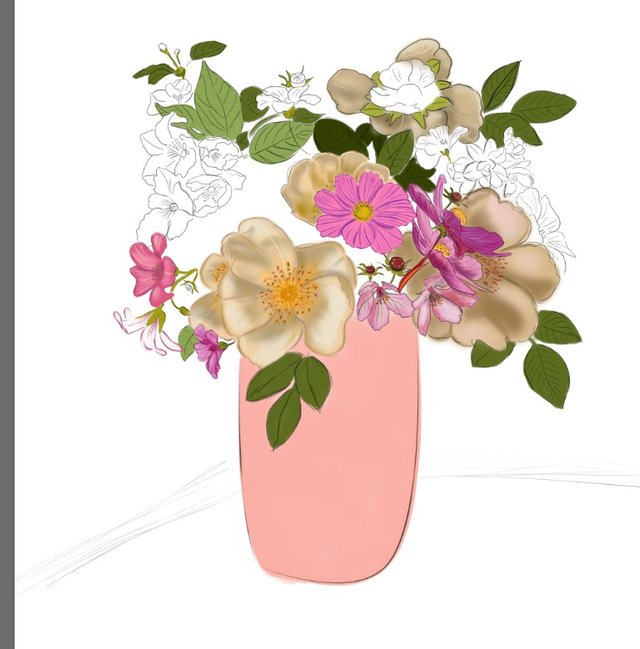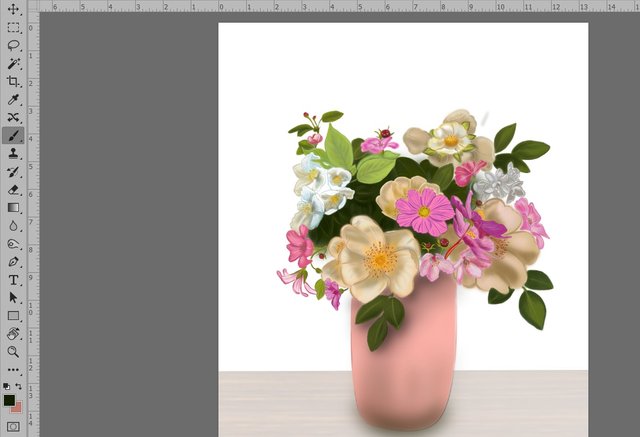 I did an experiment on the drawing , converting it to a black-and -white version. I liked the result...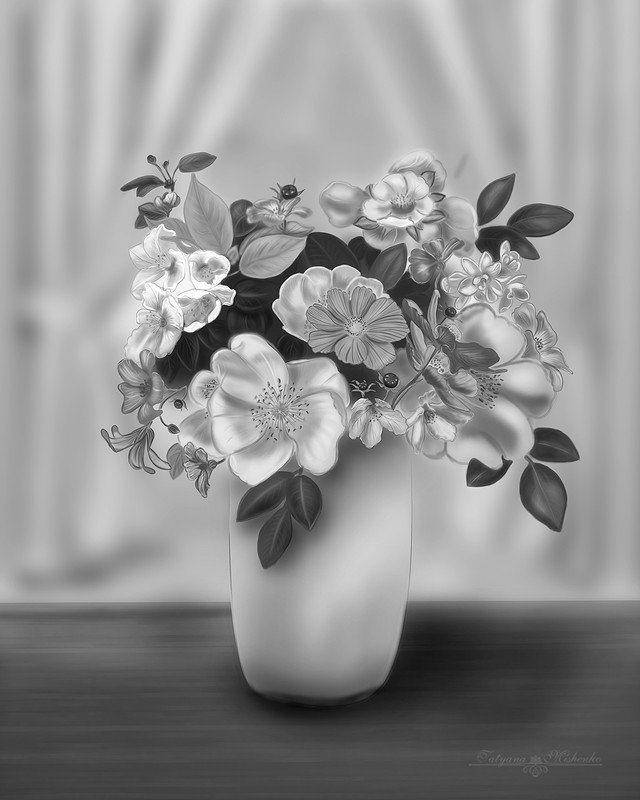 I thank everyone who supports my work. I will continue to try to put my work on your court.