It's Nice to MAKE Art, but Who BUYS Art, These Days?
I'll be the first to admit that the whole Coronavirus/Stay-at-Home thing has been pretty good for my creativity... or, at least, good for the amount of time I have had available to dedicate to it.
I've been creating something on most days, and with no spring arts and crafts shows to attend, I've also managed to build a pretty nice "Inventory."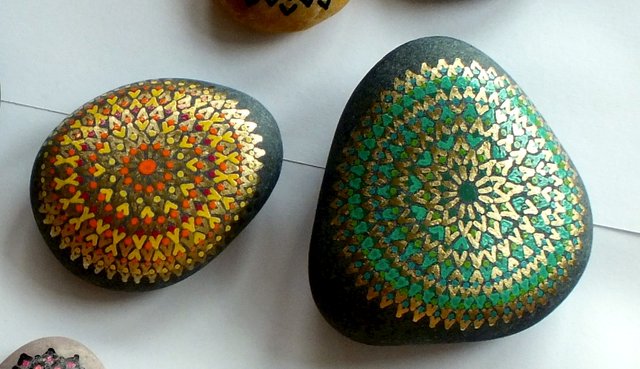 A great meditation... working with more gold in the designs
Of course, there's always a downside to look at... not to be overly pessimistic.
With all the economic uncertainty in the world, very few people are actually buying art, these days.
I had been somewhat hopeful that exploring more of the spiritual and healing angle on art would have helped create a little bit of an opening, but it looks like art sales through the first four months of 2020 will be DOWN about 75-80% from 2019.
Ouch!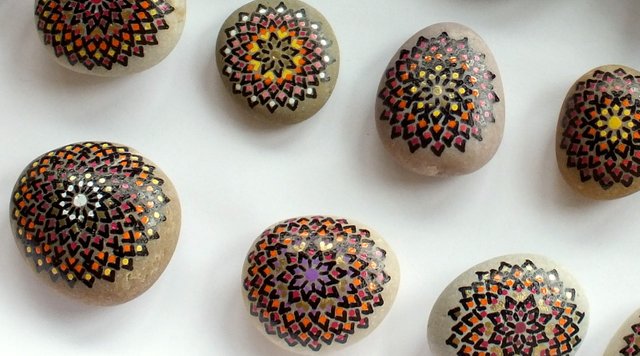 I make this particular style of design for my wife, to give to her coaching clients
I am doing my best to simply take it in stride and keep creating... knowing full well that it's not MY fault things are not selling.
Arguments that "we're not in it for the money" aside, I wonder how artists are dealing with this situation, purely from a psychological standpoint. Because much as it may be awesome to have so much time to create, we ultimately have to deal with economics, as well.
Unless, of course, you're a "Trust Fund Baby" or happen to be independently wealthy in some other way!
Hope everyone is doing well out there... and stay healthy!

Because I am trying to make some semblance of income — a living, even — I now add this footer to all my posts, in the hope that someone, somewhere, might decide to take a further look at my work, and perhaps consider supporting independent art.
Thank you, in advance, for your consideration and support!
My Alchemy Stones Patreon appeal
Alchemy Stones web site and blog
Thank you for supporting independent art!
2020.04.27 AS-TXT-x002