Caturday, Riding The Rails
Hello, steemies! It's Caturday again!
Cats tend to like to sit on top of things. In this case, Shitaki, the chubby garden cat was sitting on my little flatcar for my garden tram that I'm building, and Custer was trying to sneak up on her.
"Hey, whatcha doin'?
"Get away, this is my ride!"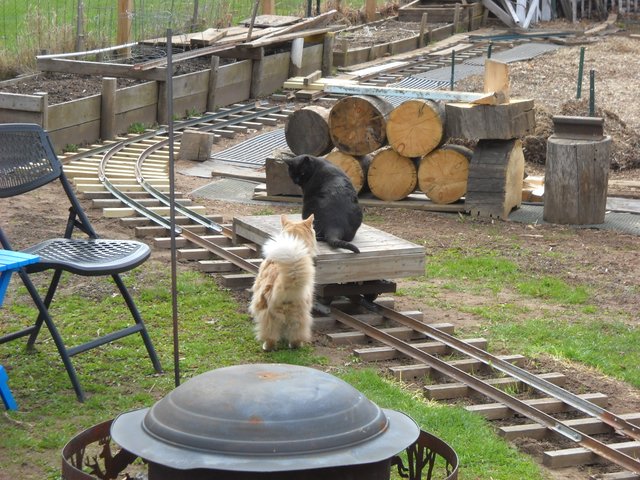 When Custer walked away, Shitaki was still watching him, in case he tried a sneak attack.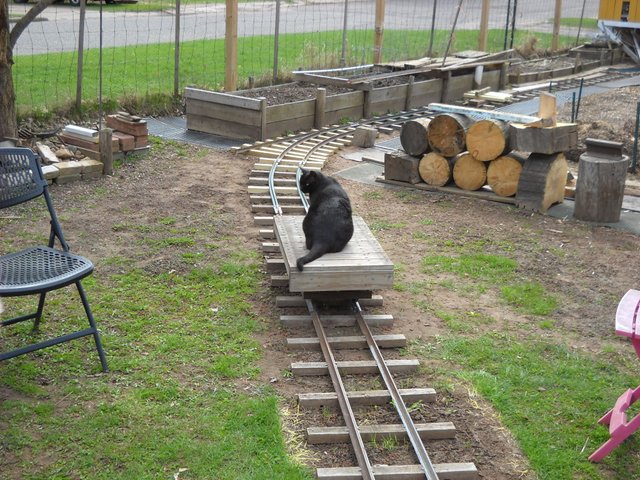 Shitaki finally settled down on the car, a bit more relaxed. You can see Custer's head behind the fire ring.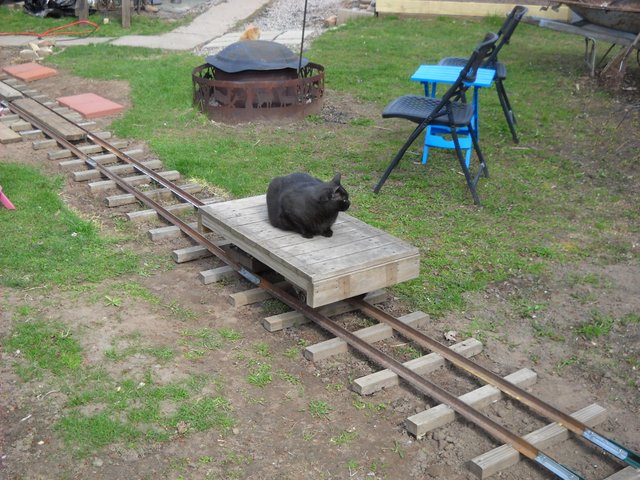 Time for a nap.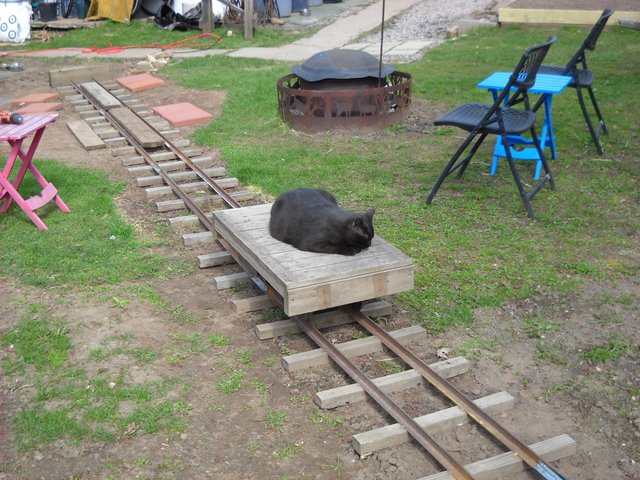 That's it for this week's Caturday post, I hope you enjoyed it! :-)