Caturday, Cats on the Table
Hello, steemians and cat lovers!
It's Caturday again!
For this week's Caturday, I'd like to show you what happens when we refill the cat food containers.
Shitaki was the first to show up after hearing the sound of the containers being filled from the big bag of cat food.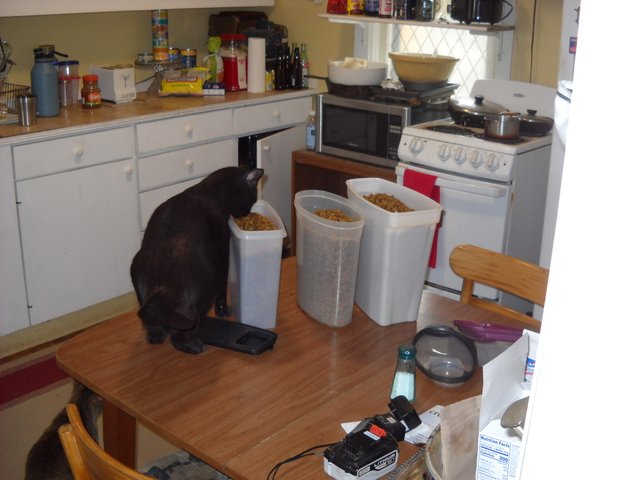 Then Sassy showed up. Pouf is on the floor, she doesn't care much for dry food.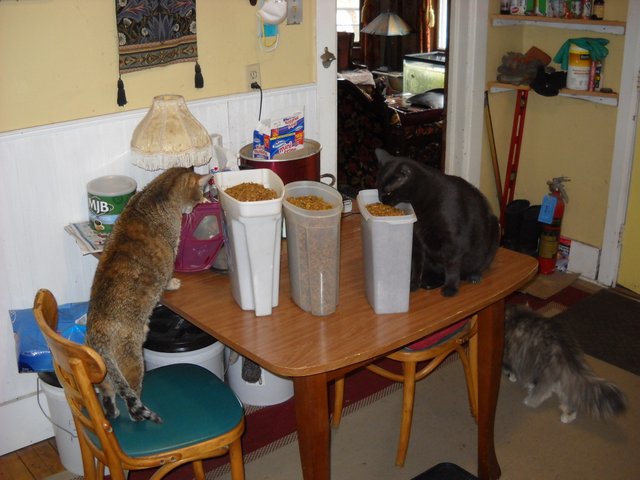 Sassy sniffed around and then walked away. She's old and has a hard time eating dry food now.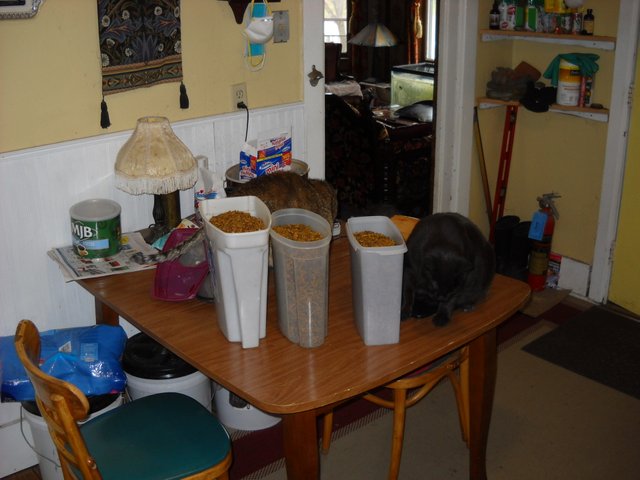 Meanwhile, Shitaki just kept on eating...she really likes the food fresh out of the bag.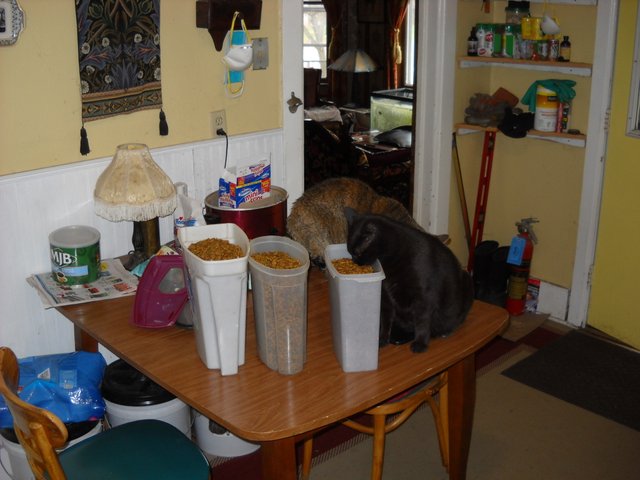 That's my pictures for this Caturday, I hope you enjoy them!