The official website of Nutbox is online! | Nutbox官网上线啦!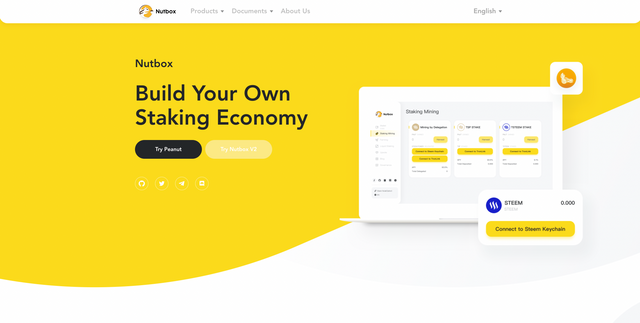 We are excited to declare that: our official website is online now!
The closer friends of ours may know that we have been following our roadmap to develop the Nutbox v2. Today is a good start. In the next 2 months, let us reveal the whole project step by step, please keep your expectation.
Before the Nutbox v2 be displayed, we have sorted out the relation between peanut and Nutbox v2. Now we can enter into the official website and click "Try Peanut" on the homepage to join the SP delegation service provided by Peanut. We can also find the Peanut service through the web address: https://peanut.nutbox.io/ .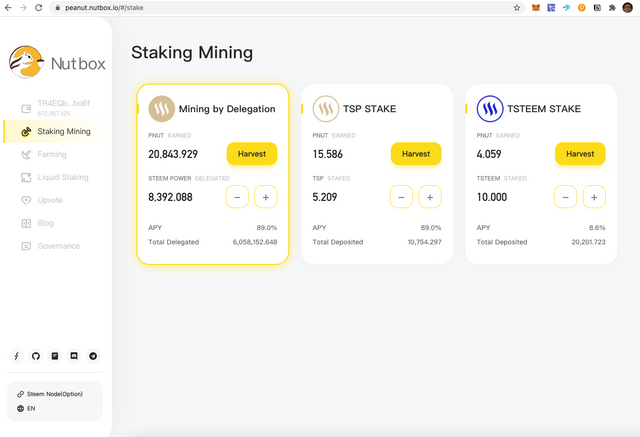 In recent months, our team is working extremely hard, many tasks have been done. THANK YOU to every community member who supports our team. Let us expect the bright future, march hand in hand, embrace the dream.
For CN
我们怀着激动的心情宣布:Nutbox官网上线啦!
与我们联系比较紧密的朋友,或许知道我们一直在开发Nutbox v2。今天,我们让Nutbox v2官网上线。接下来1-2个月,我们会为大家逐步揭开Nutbox v2的面纱,敬请更多期待。
在Nutbox v2揭晓以前,我们重新梳理了Peanut与Nutbox v2的关系。现在大家可以点击进入Nutbox官网(nutbox.io),轻点主页的「Try Peanut」参与Peanut的代理SP挖PNUT。Peanut社区成员亦可直接通过「https://peanut.nutbox.io/」进入到Peanut挖矿页面。
近几个月,我们的团队非常努力,做了很多工作。感谢Nutbox社区对团队的支持,我们一起期待接下来的精彩。携手同行,共创梦想!
Nutbox introduction
DOCS | https://docs.nutbox.io
Webside | https://nutbox.io/
Nutbox Guide
EN | https://blog.nutbox.io/@nutbox.mine/the-new-ui-of-nutbox-is-about-to-online-and-the-tutorial-of-new-ui
CN | https://blog.nutbox.io/@abcallen/wherein-1615536657147-s
Contact US
Wechat:cnsteem
Steem:https://blog.nutbox.io/@nutbox
Discord:https://discord.gg/zPkMuGY
Telegram:https://t.me/joinchat/PrBejBh_Grp6lFZEGArDpA
Vote For US
Please vote for our witness nutbox and smt-wherein:
-nutbox
https://steemconnect.wherein.mobi/sign/account-witness-vote?witness=nutbox&approve=1
-smt-wherein
https://steemconnect.wherein.mobi/sign/account-witness-vote?witness=smt-wherein&approve=1