The Diary Game : 7 September 2023 : Happy Janmashtami
Hello everyone!
How are you all? I hope you all are good and doing great.
I have missed these diary entries a lot. Today, I'm going to make a diary entry after a long time and It's a special one as It was Janmashtami yesterday.
---
I woke up at around 8 am in the morning and then I freshen up myself and I took bath. It was a festival in my country which is Janmashtami. We celebrate this festival as the birth anniversary of Lord Krishna.
Lord Krishna is Hindu god. We celebrate this festival by having a fast on this day and We worship our god and decorate our home and also celebrate with our family.
We also decorate the temple of our home with some flowers and idol of our god. Here is some photos of my temple in our home.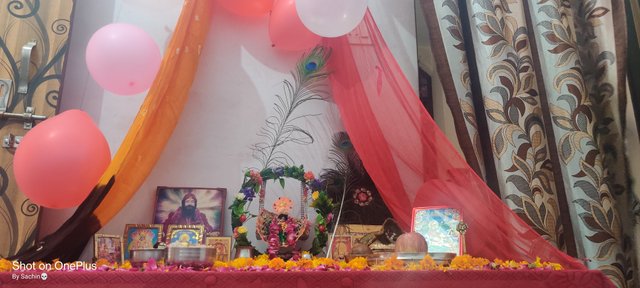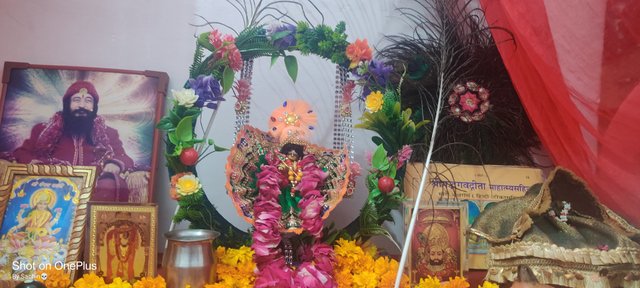 Decorated Temple with some Flowers
I was having fast. So, I just spend my day watching decoration of home as My sister decorated the temple and home.
In afternoon, I played Bgmi game for sometime as My friend called me. So, I played it for around 1 hour and then, I put my phone on charging.
My Niece was also dressed up like our Goddess Radha and She was looking very cute. Have a look at my Niece.
My Niece
---
At midnight, I broke my fast because that was the time of birth of our Lord Krishna and then, I had my dinner and Me and My family enjoyed a lot.
Then, I was tired and slept at around 2 am.
---
Thank You!!