Announcement of Joining 50/50 Club by SC01, read this before it's too late | # We also supports movement #club100
We also supports movement #club100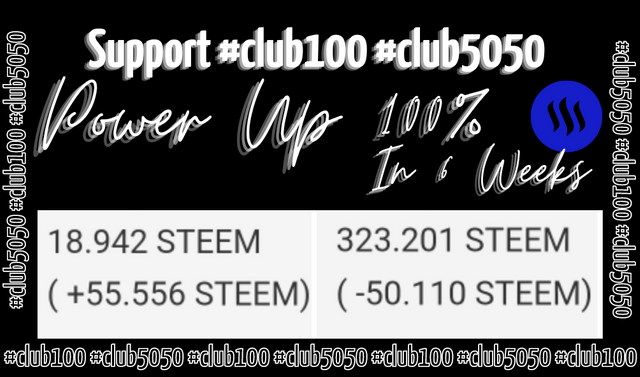 Image edited in Canva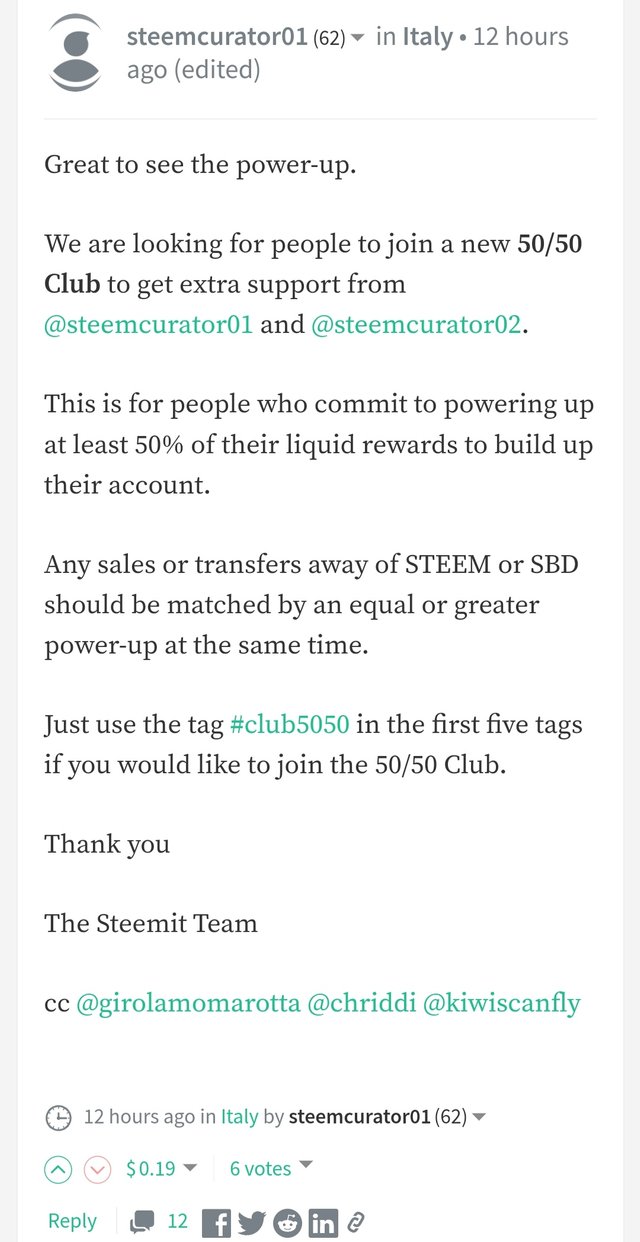 Screenshot of the announcement by the Steemit SC01 team.

Tim Steemit, in this case steemcurator01 has announced the latest information about Club 50/50. They are looking for people to join Club 50/50 for extra support from steemcurator01 and steemcurator02, this information was passed on Monday night (11/10/2021) at 22:02 WIB.

When this announcement was made, many people had joined. But very few understand about the purpose of Club 50/50, for that this article was deliberately made so that active steemian in Indonesia better understand how the correct way to join this program.

Tim Steemit also said that the program would be a full project if everyone who joined Club 50/50 was able to work fairly, accurately, and no one tried to exploit this program.

Of course this is a very good and profitable program, through this writing I would like to invite everyone who joins the Club 50/50 to maintain the trust and trust of Team Steemit, so that in the future this will run into a full project.

Club Joining Rules 50/50
The Steemit team has explained that this program is only for people who are committed to improving their account, at least you need to use 50% of the liquid rewards you have received to do Power Up.

For example, if you have received a reward of 10 SBDs from postings payments, then you must use 5 SBDs to Power Up your account. The Steemit team will check and search for whether your account has made a Power Up that exceeds any amount of sales or transfers from STEEM or SBD.

# Remember you have to commitment if you join here.

If you want to join this program you can use the #club5050 tag on your post.

Keep in mind there are no sound guarantees here, but Team Steemit will continue to search for and monitor anyone using #club5050 tags.

Until now only the two rules above are important to remember, there is not any yet rules about SP limits, account levels, and more.

So this post, thank you to my friends who have read this post. Greetings and see you in my next post.
🇲🇨🇲🇨🇲🇨
I Thank you to @steemchiller, @stephenkendal, @pennsif who have worked hard every time to develop steemit applications.