#CLUB100 || MY PARENTS' 26TH WEDDING ANNIVERSARY MASHAALLAH🥺🥺
A PROMISE OF A LIFETIME
---
The picture you above is my family's picture. We are seven in number. The only thing that I feel lacks in our perfect family is a sister. I have always wanted a sister but I reckon God had other plans for us. Well, this post is not about that. I have been thinking on what to write for 20 minutes now. I am happy and emotional at the same time right now. And why is that? It is my parent's 26th Wedding Anniversary
---
In this temporary world that we live in, I find it quite hard to believe the commitment that the generation before us had. 26 years of their lives. That is not a small number at all. If you think of it, that is more than my age. My parents have lived together for 26 years now. We have faced trials and tribulations. We have seen happy days and sad days. We have been tried and tested. But all of this has bound out family together. My mom and dad, I'd say are the best parents in this world. Of course, you will differ from my opinion, as your parents are the best for you. I think, thats the beauty of it. Parents are literally the best. Our heroes. Our role models.
---
They make sacrifices for us and for each other. In my small life, I have learned that there's no secret to a happy life. Only one. That is, to compromise. Compromising in difficult situations has lead my family to this position. All of us are Alhumdulilah, at s good place, on a right track. Although, my father would never say this on my face but deep down I know he feels proud of us. Deep down I know he's very happy for the kids he has raised. People say that fathers play a vital role in the upbringing of a child. I won't deny that, but in my opinion, it's the mother who has the most important role. From teaching basic manners to teaching the way of life. We all have come through a lot.
---
For the big day, we decided to dine out like every year on my parent's anniversary. We went to a restaurant in our city, called, Lasania.
The food there was delicious. We all enjoyed it a lot.
---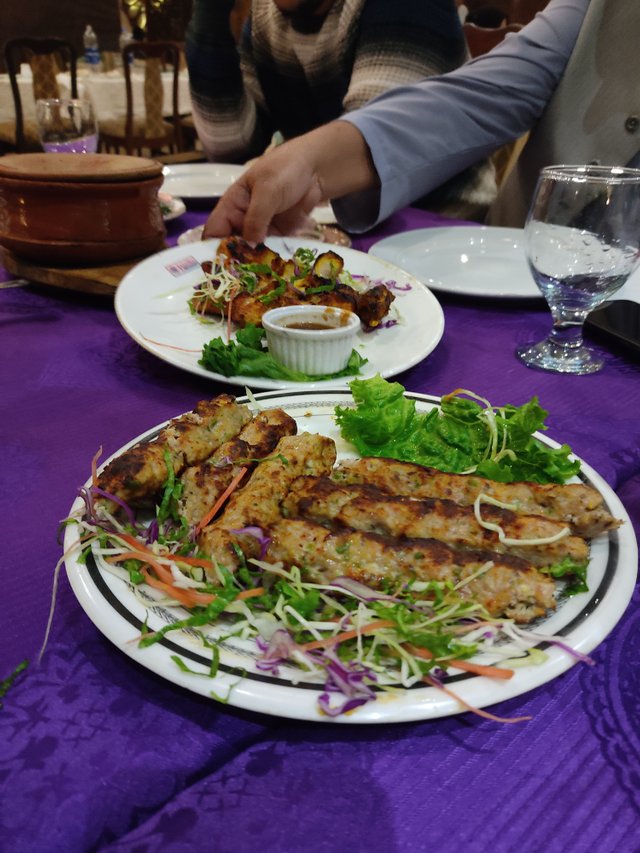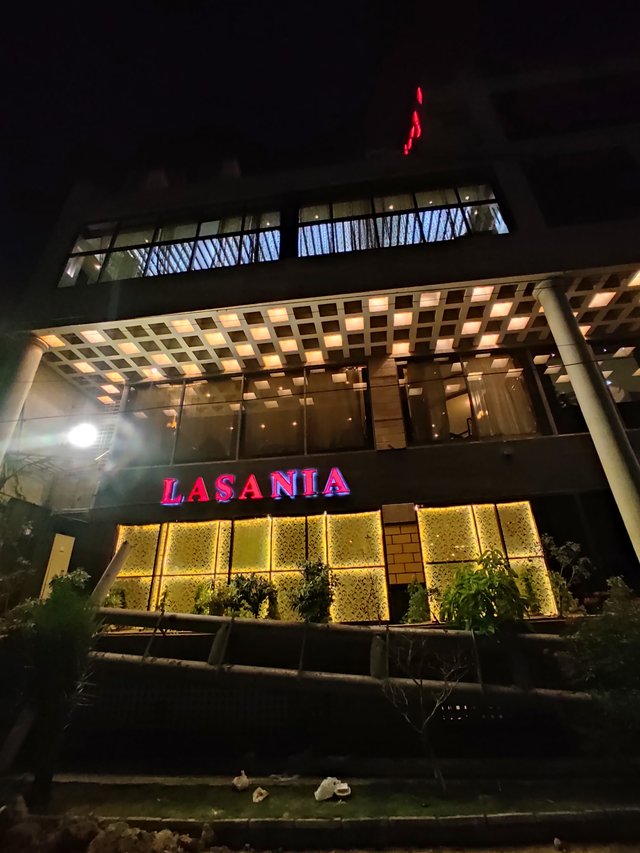 ---
I asked my brother @abdu.navi03 to take some pictures so that I could post them on steemit. This is the best he could do 😂😂
---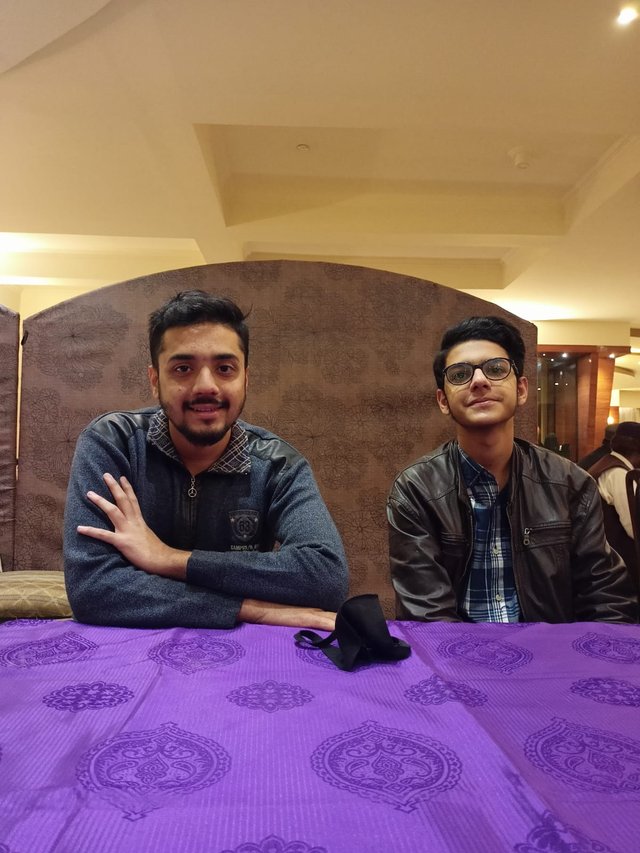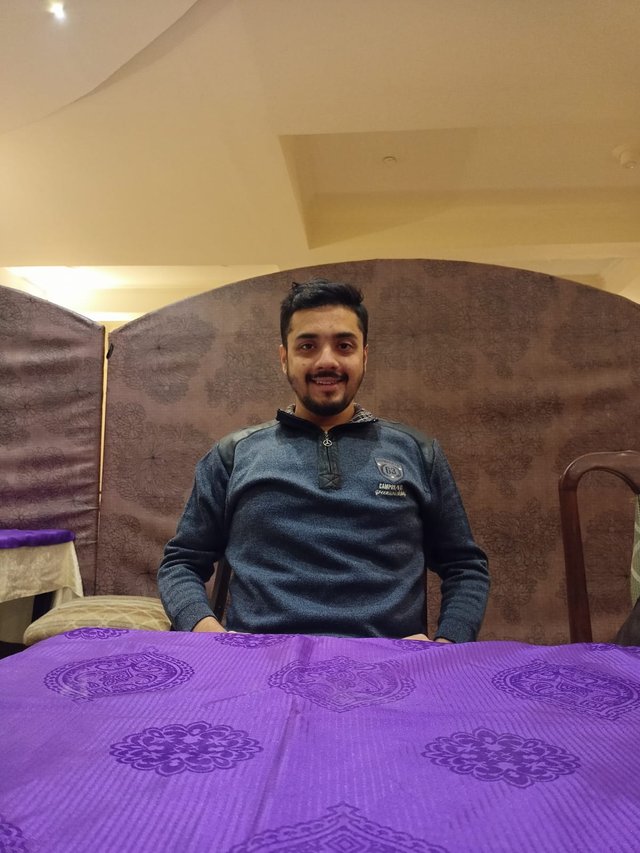 ---
I will never forget the 25th Wedding Anniversary of my parents which we celebrated last year. It was in one of the most beautiful places in this world, a Hillstation in Saudi Arabia Abha. Last year I wasn't on Steemit, so obviously I couldn't post it here but I'll take this Oppurtunity to show you last anniversary's pictures.
---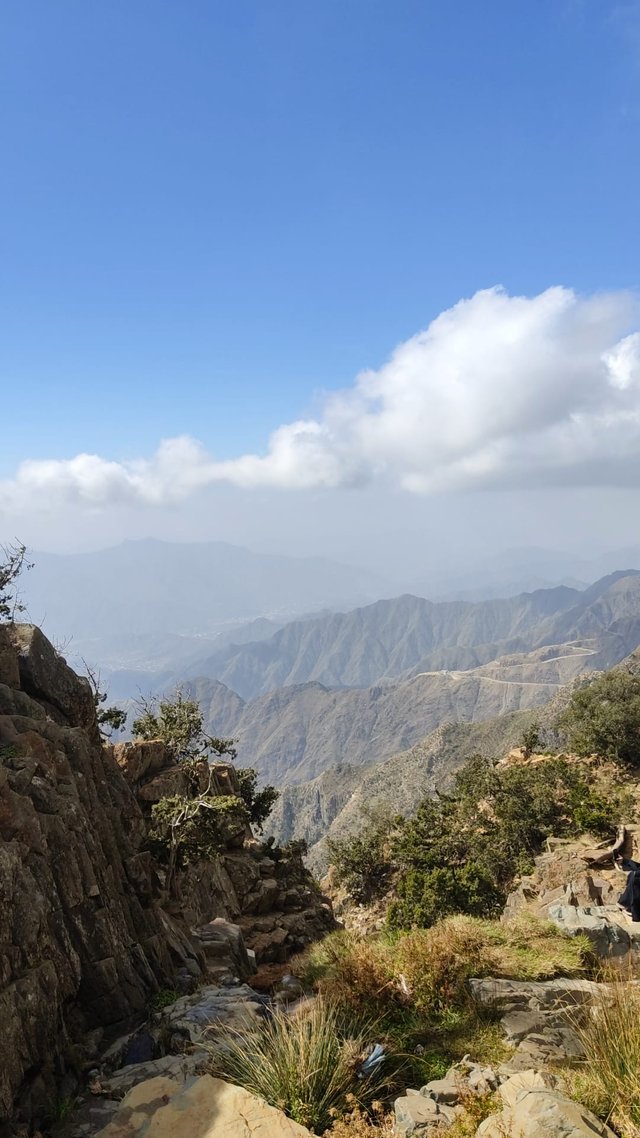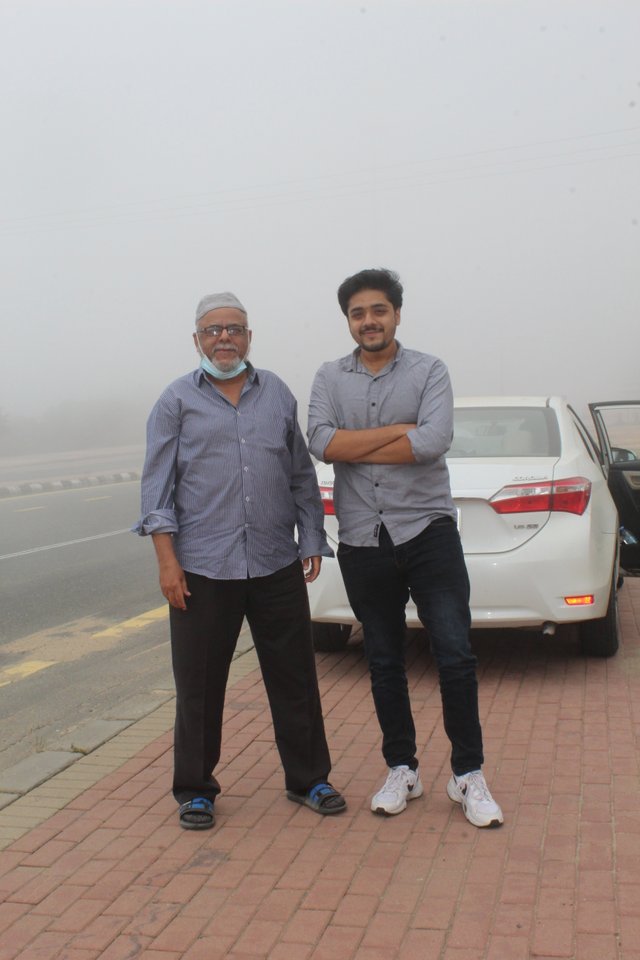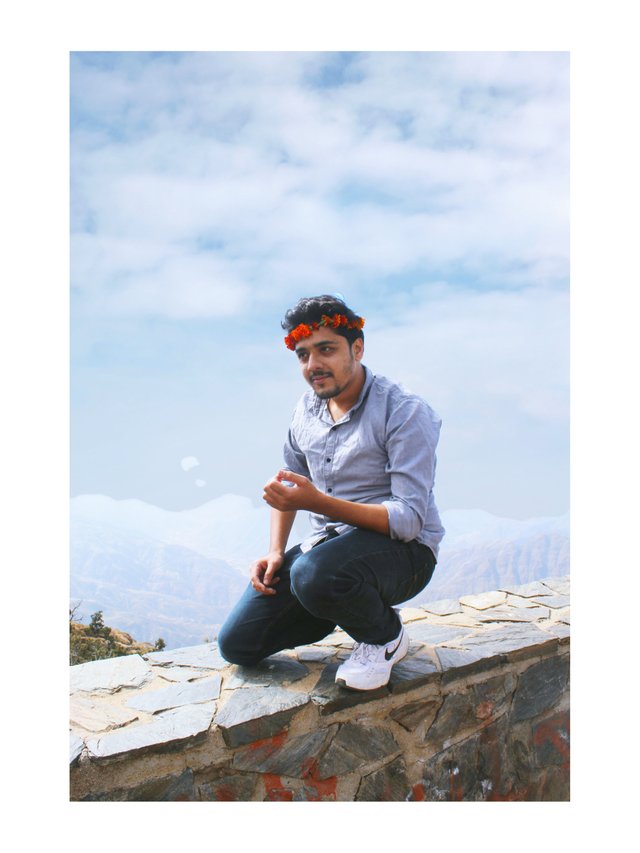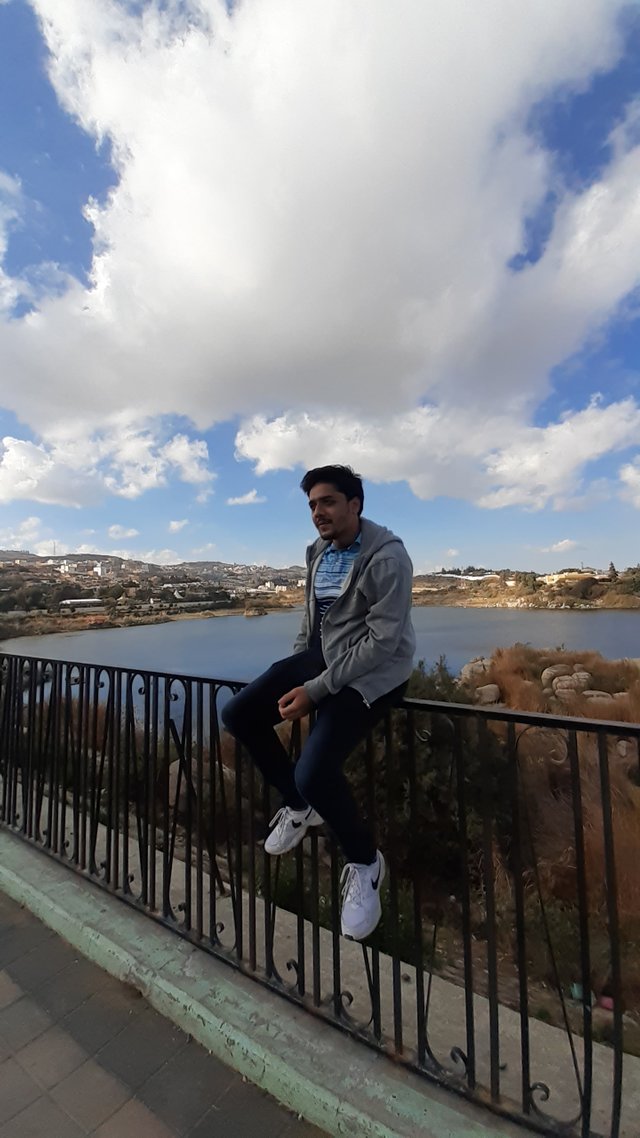 ---
That's it from my side. If you're reading this please please say a prayer for my parents that they may live all their life together. A happy life till the end. May they live alot.
---
In the end I would also like to mention the steemit team, @steemcurator01 who have always supported me on this platform. Whenever I am not getting sn upvote from Sc01 I rush to my mom and ask her to pray that I get a vote and she says Yes Son, I have prayed. You'll get it very soon.😂😂
I know this might seem a bit childish or even cringe-worthy but it is what it is. The happiness of my mom and dad is the top priority.
Thank you.
---
And as always:
---
MY POWER UP COMMITMENT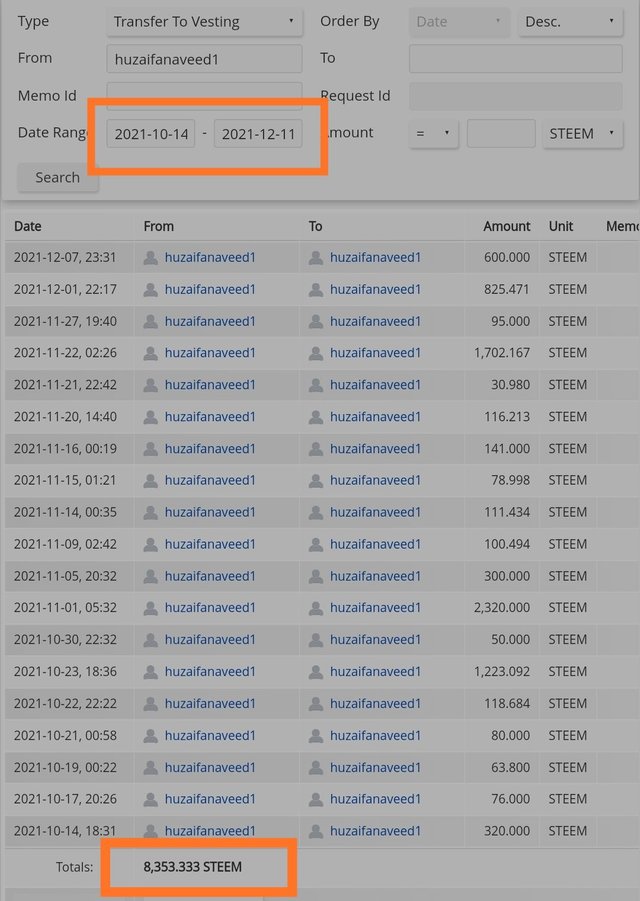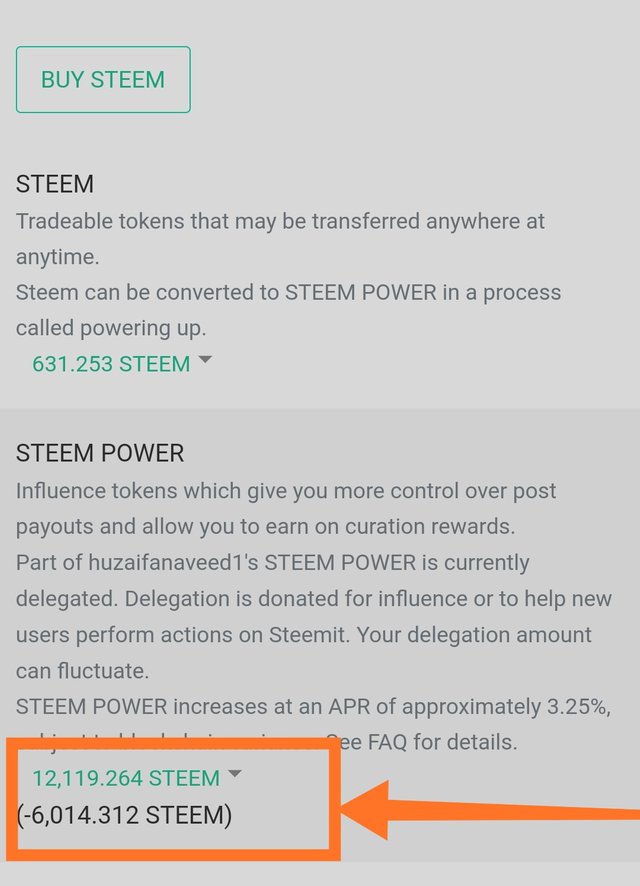 OFFICALLY REACHED 12,000 STEEM POWER
---
TRIPLE DOLPHIN BY THE END OF THIS YEAR
---
I have shown my commitment to this platform by powering up 100% of my earnings and being a double dolphin in a very short period of time. I am committed to being a triple dolphin by the 31st of December 2021 and it is very doable as I only require 2000 steem for it. It wouldn't be possible without your support steemcurator01. I'd continue posting quality content on this platform. I hope my commitment to powering up would help me in getting the much needed support.
Thank you.