Who made the POOR people of the world very POOR ?? Who made the BIll Gates and Jeff Bezos of this world very RICH ??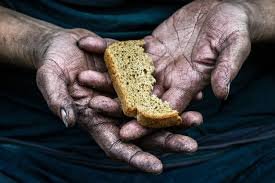 My community is a small one of several below poverty divide fellows and few super-Rich business tycoons!
But the majority poor are always at variance with the few rich , who they accuse of being responsible for their poverty while the rich believes poverty is resident in the minds and hands of the never - do - wells as a result of laziness and ignorance!
Are you Poor or Super Rich ??
Who is responsible for your/ their poverty ??
Are you wealthy ??
Did you come about your wealth by laziness , expecting the official authority to spoon feed you ??
Are the several wealthy actually more dilligent and enterprising more than the poors??