Gathering & Meet Up With Steemians - Togethers We Are Sharing & Learning Steem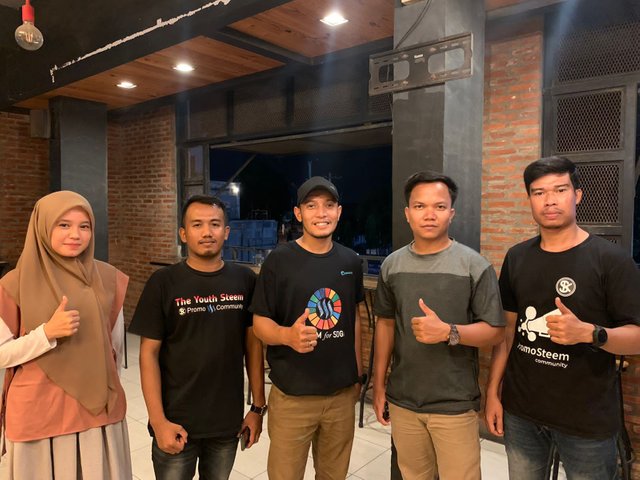 Hi Promoters..
The spirit of young people is getting hotter and very enthusiastic in promoting steem. Initiatives from the steem promo team, the Steem for SDGs team and Scout Members have successfully held meetings with several active steemians who live around Lhokseumawe and North Aceh. The purpose of this meeting was to strengthen the ties of brotherhood among steemians, and share knowledge and experiences of Steemit.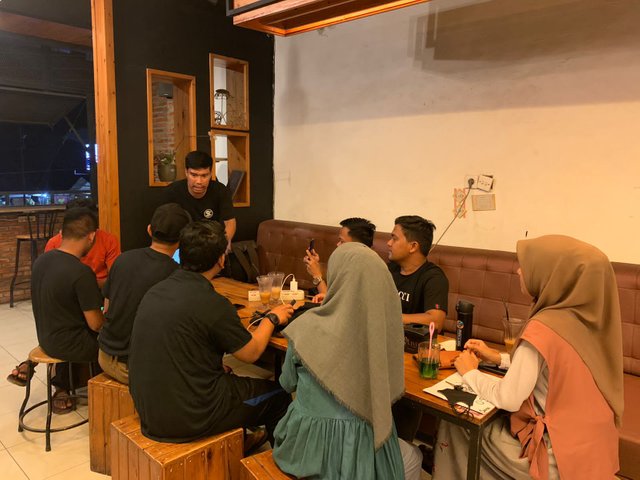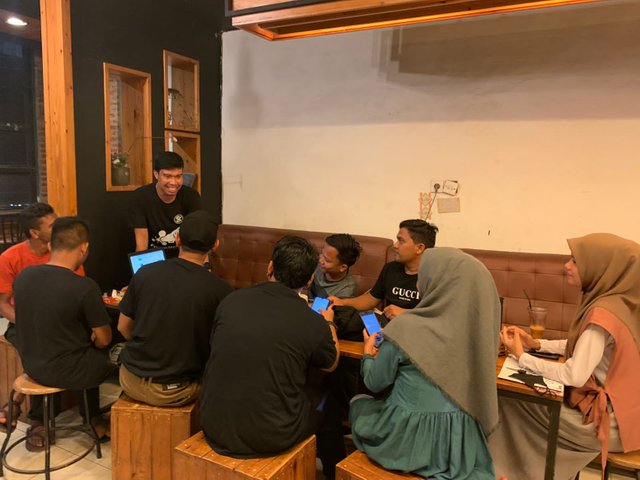 I am from Steem For SDGs team really enjoyed this meeting, apart from gaining new knowledge, I was also able to let go of the longing for fellow steemians and old friends who we used to struggle with in college. Some of the newcomers were very enthusiastic about listening to the explanations and experiences of some senior steemians. This can be a learning opportunity for them to develop in steemit in the future. Every story we share is certainly very inspiring and motivates us all to be active, creative and innovative.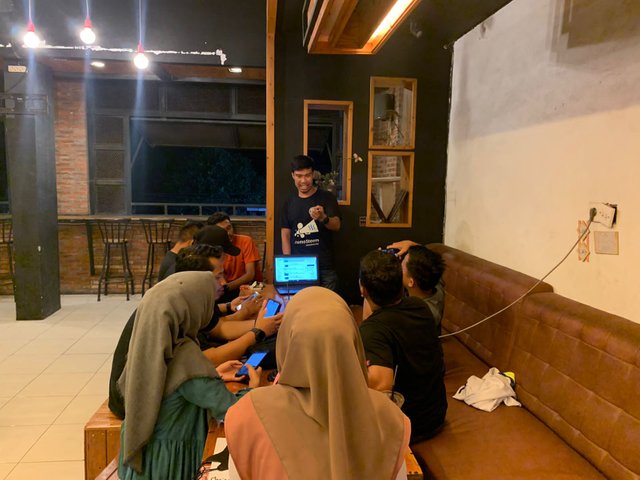 Previously, @ponpase as the speaker at this meeting, had made a meet up report in the steem promo community. During the gathering and meet up event, @pojan as the moderator invited the ponpase to present some important points about the steem promo community procedure, so that steemians and new users can understand well and can contribute to the community page. In addition, ponpase continued to explain about the provisions for membership verification in the Scout community.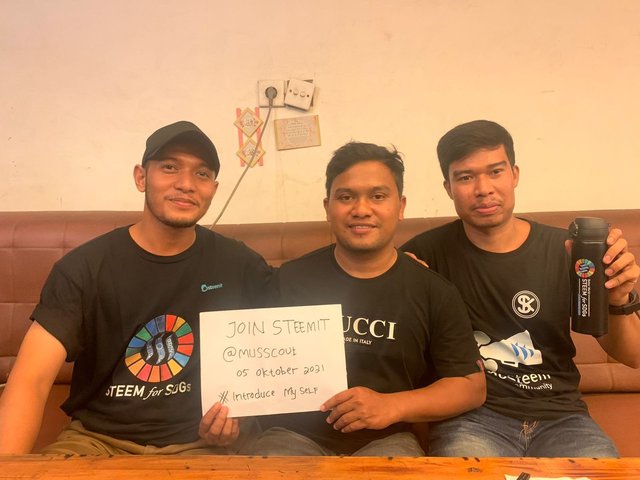 After the presentation and sharing of Steemit experiences, we continued guidance for our friends who had previously registered for a Steemit account but had never written and contributed to steemit, the reason being that they did not understand how to contribute there. Slowly we took turns giving enlightenment and understanding to our brother, until finally he immediately made the first post about self-introduction on the new comers community page. We also don't forget to remind him to continue to be active on steemit.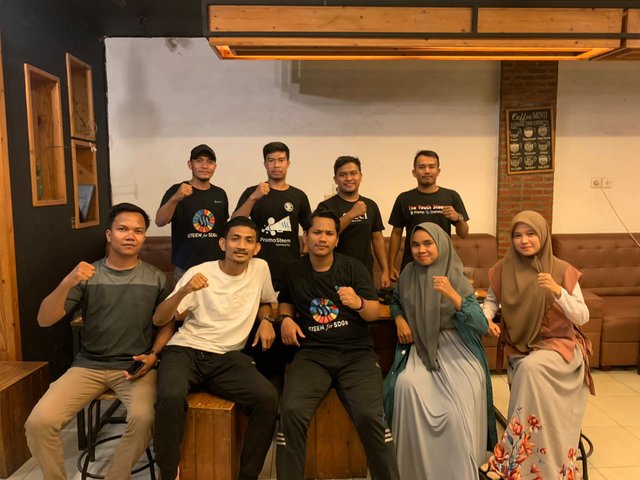 At the end of the meeting we never forget to capture this important moment. group photos have become an obligation as proof of presence and we support each other to develop in steemit. Because we believe, everything will be successful in its time, our job is just to try and continue to do our best. The hope is that we can always succeed together and we can easily invite other friends to join Steemit.

Special Thanks to : @steemcurator01, @stephenkendal, @kevinwong, @pennsif, @steemchiller @xeldal


Promosi Steem Teams
@arie.steem, @ponpase, @pojan


Promotors Teams
@julstamban Promotor - Filipina
@vipnata Promotor - Italia
@mcsamm Promotor - Ghana
@rex-sumon Promotor - Bangladesh
@nattybongo Promotor - Ghana



Salam Hormat : @teukumuhas