My First Promo Steem Delegation and 50 steem Power Up || 06.21.2021
Promoting steem to my community is always part of daily plan, but since my wife @georgie84 is very active on it...I am his biggest supporter by taking pictures, handing pamphlets and helping with a little bit of knowledge since I am not good in the dialect or language that people are using around me.
Though I haven't posted here on me promoting steem, rest assured that I am doing good with my wife with introducing our platform to everyone around me.
My First Delegation in PromoSteem
I believe that every bit of help counts. I have my 100 steem power delegated to help the community. This is just the beginning of my delegation and I am looking forward to help more.
To those who doesn't know the proce6of delegating, just follow the photos I have below. Steps are just very simple and I know you can easily do it by yourself.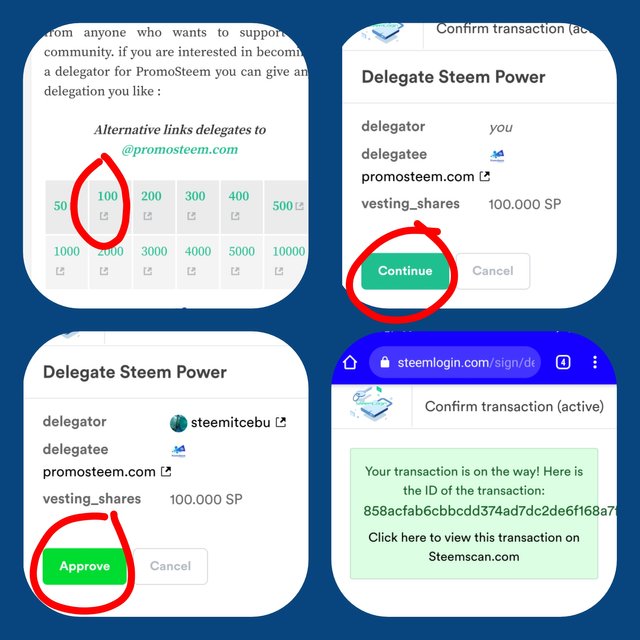 Today's Power Up
Powering up is also another way to help the platform and everyone in it... You, me, we, are part of it.
Below is the process of my power up today. This will hopefully help as well to help fellow stewmians and most especially the platfor6as a whole.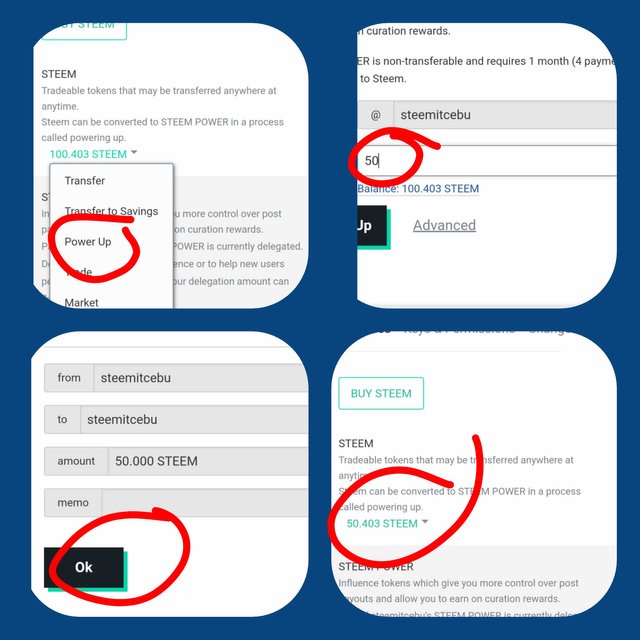 I will keep on powering up and more delegations to come... Keep on steeming!
I would like to thank all the promoters in every country for their hard work especially to the Philippines @julstamban.
God bless Steemit!