TAG A FRIEND CONTEST FOR THE MONTH OF JUNE! 100 STEEM PRIZE POOL (ALL ENTRIES WILL RECEIVE REWARDS) | CONTEST WILL RUN UNTIL JUNE 30!
10% of post payout goes to @promosteem.com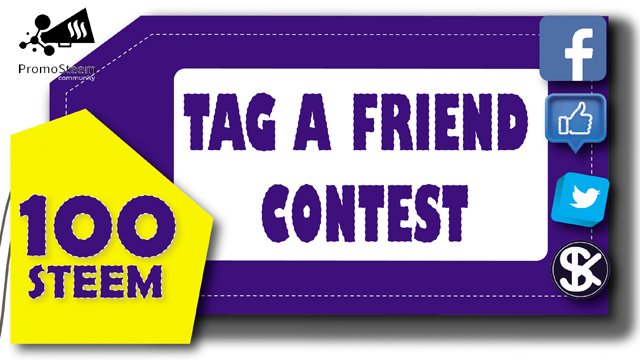 Let us make Steemit more active, particularly in terms of its promotion. With that in mind, I came up with the idea of hosting a contest here on the Promo Steem community, this will be called "Tag A FRIEND Contest". This contest was able to produce 21 new signups on steemit last month and most of them have their achievement 1 or introduction posts.
Basically, the contest entails tagging your friends on my pinned Twitter and Facebook posts, after which you will have a conversation with them about how you will persuade them to join/signup on steemit. I'll provide the link later in the article's details section.
This contest will require you to post in order to participate; you must take screenshots of your conversation with your friend that you tagged (your conversation should be under the link of my facebook/twitter post) . My rules and regulations are just down below;
🌀RULES AND REGULATION OF THE CONTEST!🌀
(DEADLINE OF SUBMISSION OF ENTRIES: JUNE 30!)
❶ Tag your friends on my facebook/twitter pinned posts(whichever you prefer is okay) The links are as follows: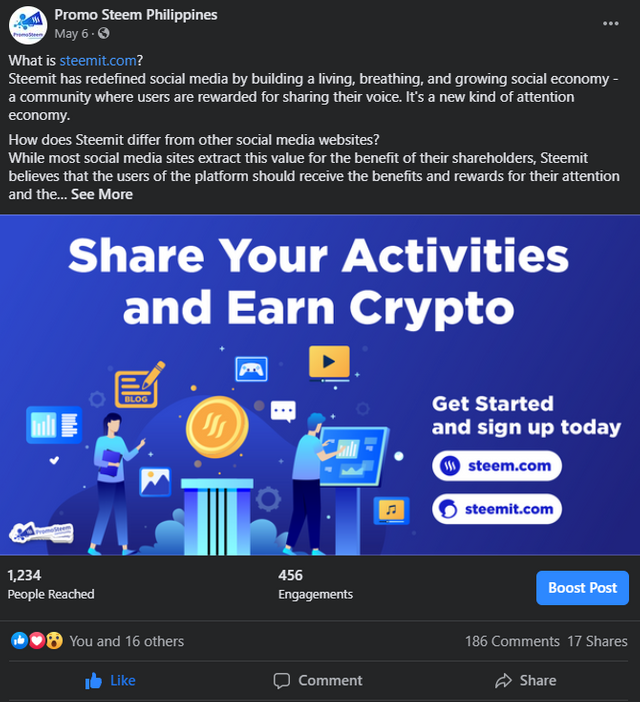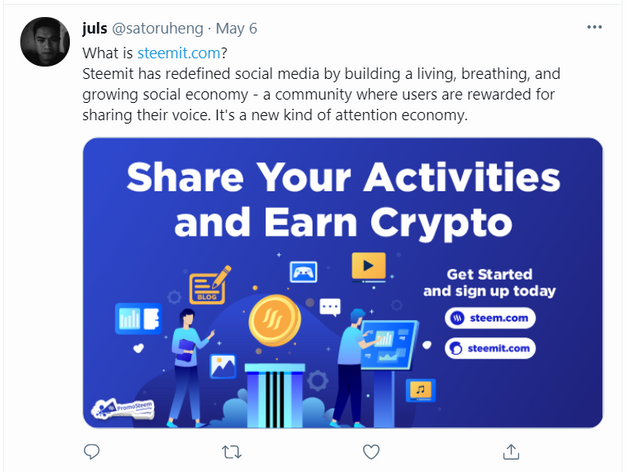 ❷ The screenshots should be about persuading friends to join Steemit.
❸ If the conversation is in a language other than English, please write it in the comments section so that I can translate it.
❹ Don't ever forget to use the #tagafriend as one of your tags on your entries, also comment the link of your entries under this post.


🌀CRITERIA FOR JUDGING🌀
❶ Only introduced Steemit, but did not succeed in convincing friends to join - point : 1
❷ Invited friends to join and verify their username by providing their username in the comment section in this post - point: 2
🌀DON'TS;
❶Taking screenshots of other people's conversation
❷ Photoshopped or manipulated screenshots
🌀NOTE:
❶ Accept wholeheartedly whoever wins the contest.
❷ 65 STEEMs will be rewarded to the top 3 winners and 35 Steems will be divided to all entries who doesn't win the contest, if there are fewer entries/winners then the 10 Steems will be divided equally. Meaning your rewards could go higher the fewer the entries
| PLACE | REWARDS |
| --- | --- |
| 1st | 30 Steem |
| - | - |
| 2nd | 20 Steem |
| - | - |
| 3rd | 15 Steem |
| - | - |
| All Entries | 35 Steem distributed equally |
| - | - |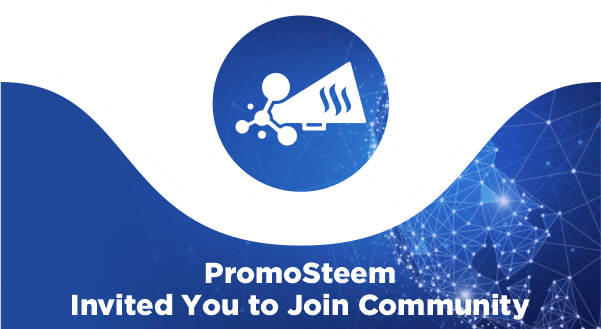 MY MAIN GOAL IS TO HELP PEOPLE BUT AT THE SAME TIME WE COULD PROMOTE STEEM TO THEM
Thanks to : @steemcurator01, @stephenkendal, @pennsif

PromoSteem Team
@arie.steem @pojan, @ponpase
Promoters Team
@julstamban - Philippines
@mcsamm - Ghana
@nattybongo - Ghana
@cryptokraze - Pakistan
@michaelchijioke - Nigeria
@oscarcc89 - Venezuela