HELPING A NEWBIE I SIGNED WITH HIS ACHIEVEMENT POST
Hi guys
I hope everyone is doing great 👍. Today I helped a newbie I recruited a some time ago do his achievement 1 post. It wasn't hard convincing him to join steemit because In our school we have a lot of steamians and also we have the country rep who is also in our school. So what happened was, one faithful morning I wasn't having any lecture so I was doing my crypto assignment and he asked me what I was doing and I told him it's steemit CryptoAcademy, he didn't pay much attention then so the next day he saw me doing the same thing and was like 'you are serious with this your thing oo is it worth your time' i told him the benefits of steemit how I have gained knowledge from the crypto academy, my writing skills have improved and also money 💰. That was what caught his attention. I helped him sign up with steemit with a user name of @atuahgh helped him through his achievement 1 post and also pointed him to the achievements and all basic things he needs to know on steemit.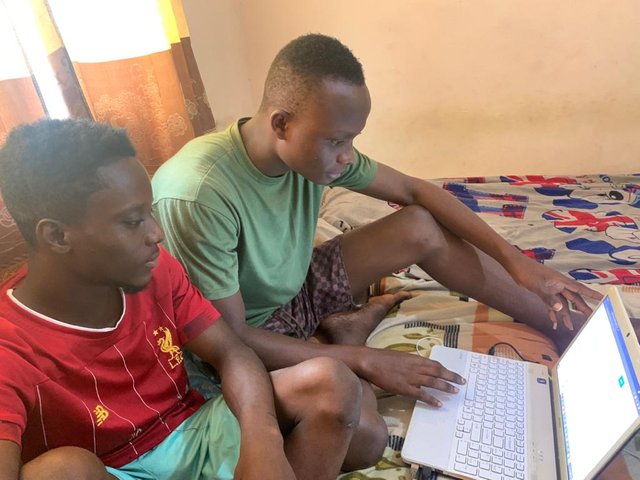 TAKING HIM THROUGH HIS ACHIEVEMENT POST
This is a not the first time I have brought or recruited someone to steemit I didn't feel the need to write ✍️ a post but now I do. My recruits are @kaydee009 who is doing wonderful in steemit and also @abduljawad002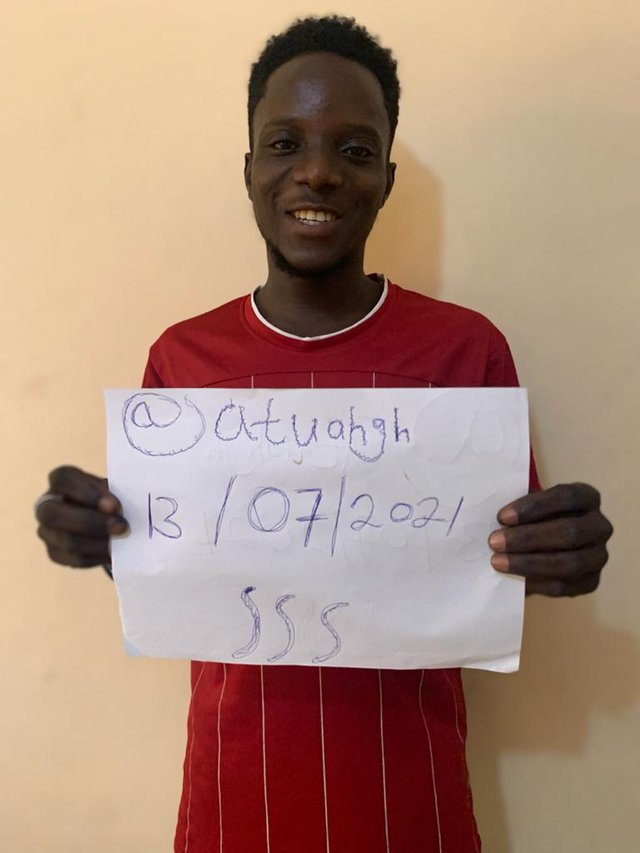 THIS IS MY NEWEST RECRUIT
I think that there a lot of people out there that need to know about steemit. We those that have the experience need to get in touch with them and guide them. With my personal experience I joined for the money and rewards but I have actually gained something more powerful than that. Which I know will impact my future. STEEM TO WORLD! this is a link to his achievement1 post Achievement1
THANK YOU.