STEEMO - SteemNFT Introduction [Steem To The Moon #1]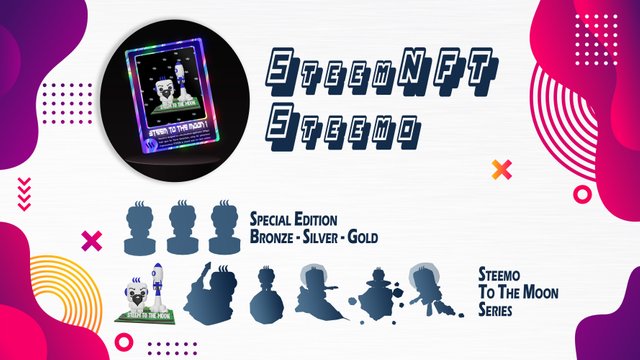 ---
Along with the development of blockchain technology, until now there have been many innovations born in the blockchain world, and one of them is NFT. you may see on social media twitter many artists/users who promote a digital work there as nft.
According to the wikipedia
NFT - non-fungible token
An NFT is a unit of data stored on a digital ledger, called a blockchain, which can be sold and traded. The NFT can be associated with a particular digital or physical asset (such as a file or a physical object) and a license to use the asset for a specified purpose. NFTs (and the associated license to use, copy or display the underlying asset) can be traded and sold on digital markets.
NFTs function like cryptographic tokens, but, unlike cryptocurrencies like Bitcoin, NFTs are not mutually interchangeable, hence not fungible. While all bitcoins are equal, each NFT may represent a different underlying asset and thus have a different value.
NFTs are created when blockchains string records of cryptographic hash, a set of characters identifying a set of data, onto previous records therefore creating a chain of identifiable data blocks.
This cryptographic transaction process ensures the authentication of each digital file by providing a digital signature that is used to track NFT ownership. However, data links that point to details like where the art is stored can die
---

Introducing SteemNFT
[STEEMO]

Steemo is a 3D character inspired by the steem logo with 3 lines. on the steemo character, the 3 lines of the steem logo are focused on the hair only. so that the characters can look simpler and can be created with more styles.
Proof Of Work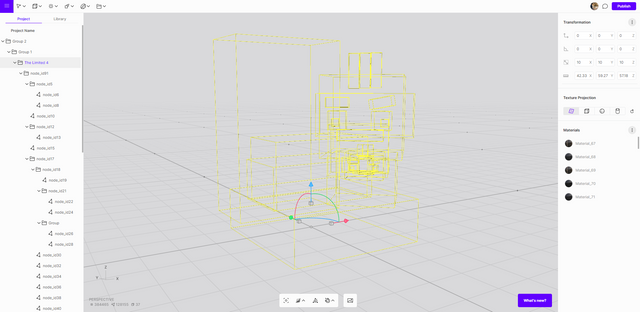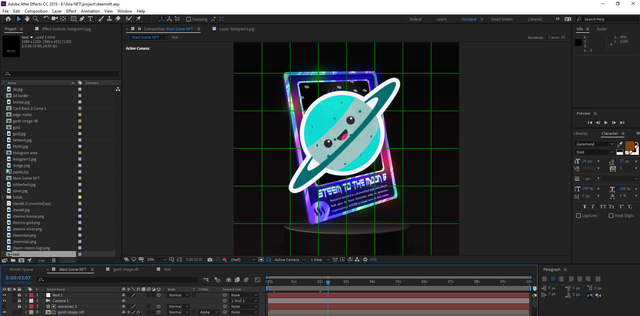 ---

The First Steemo
Steem To The Moon #1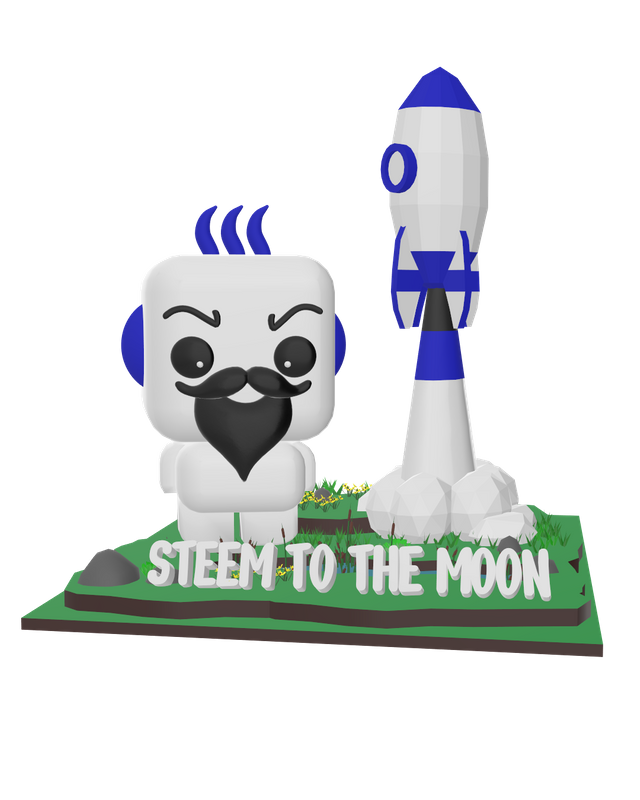 Steemo will be published one by one, now there are several that I have worked on and are ready to be published in the future. Currently there are 3 types that I have prepared, namely
Steem To The Moon Series
Production 1-25 characters
25 pieces NFT

Steemo Special Edition
Production of 1 character 3 colors (Bronze, Silver, Gold)
3 pieces NFT

NFT Result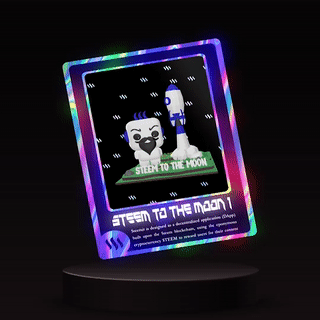 ---
Steemo's Birth Purpose
The main purpose of making steemnft is to expand steem creations and innovations even more in terms of promotion. one of them is by making this nft in order to start steemnft creativity in nft markets.
With the SteemNFT community on the outside market, it will really help the selling value of steemit to crypto users out there who don't know about steemit.
And we can also dream that steemit in the future can also start to open NFT innovation and start its own nft market in the future.
---
I will open the SteemNFT market if I get permission from the steemit team. this is just a preview and my future plans to start innovation and be an example for other users in making their art.
cc:
@steemcurator01
@steemcurator02
---
Special Mention To :
@stephenkendal, @steemchiller, @pennsif

Author : @arie.steem
Contact Discord : arie.steem#4626
Twitter : https://twitter.com/ariesteem