CONTEST "Children's Drawings": Week #7 - Fox, The prize pool is 15 Steem!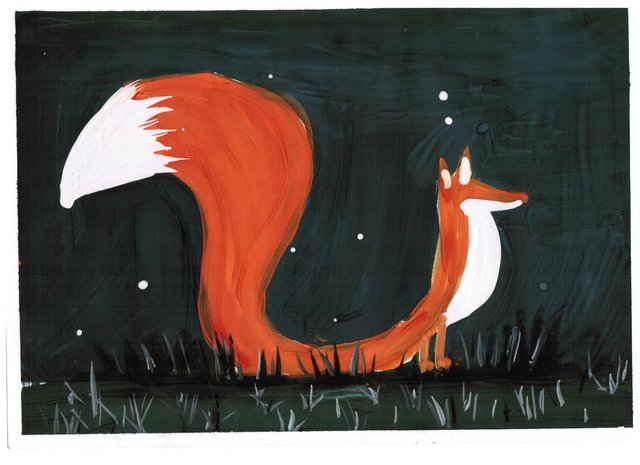 My eight-year-old daughter just drew a fox in October. It's great that her drawing came in handy.
My daughter loves to draw and I have 2 rooms full of her drawings=) I wish I had seen this contest before, I have hundreds of children's drawings!
Моя восьмилетняя дочка как раз нарисовала лисичку в октябре. Отлично, что её рисунок пригодился.
Дочка очень любит рисовать и уменя 2 комнаты завешаны целиком её рисунками=) Жаль я раньше не увидел этот конкурс, детских рисунков у меня сотни!
@alena-vladi @filinpaul а вы уже показывали рисунки своих детей?