Snake'S Party...
Snakes Gathered to Make a Party,
To have Fun & Give Poison to Everyone they think Needs It,
Although poison is Dangerous, they decided that Everyone with Poison, they think, Should be Feeded...

That is a Snake,
That Has Destiny Fake,
That Cannot Make,
Good & Positive Moves,
And with Badness has Nothing to Loose.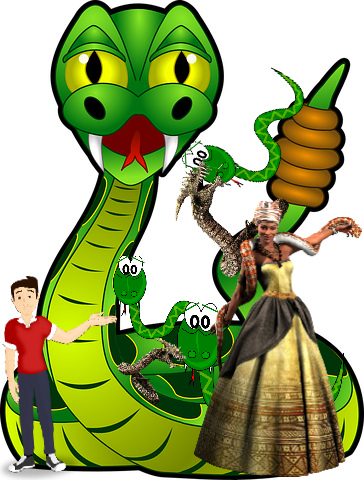 The Snake thinks it is Queen Everywhere,
That can do What She Dares,
That can Attack & Fight,
And Cut Everyone's Right.
Snakes doesn't Know that Sooner or Later,
Her tyranny will Come to an End,
The Hunter will Find Her & Kill Her,
And Sooner or Later Maybe She Will Understand...
Good Luck to the Tyranny Fighters...
Original photo by Pixabay
---

Choose to change Your life, through the Community Schools, Press and Start...See on our Discord Channel:
https://discord.gg/EVbE8Bt
.