Making The Church Part 2
The word is thought to have originated in Aramaic and was established by Jesus of Nazareth. At that time the term Church, equivalently, meant a governmental / political term, or Ecclesia (Latin: Ecclessia), assembly, gathering for public use. Literally translated means Association. Later in Ancient Greece the term was used to express a body that discusses and resolves problems that generally affect society.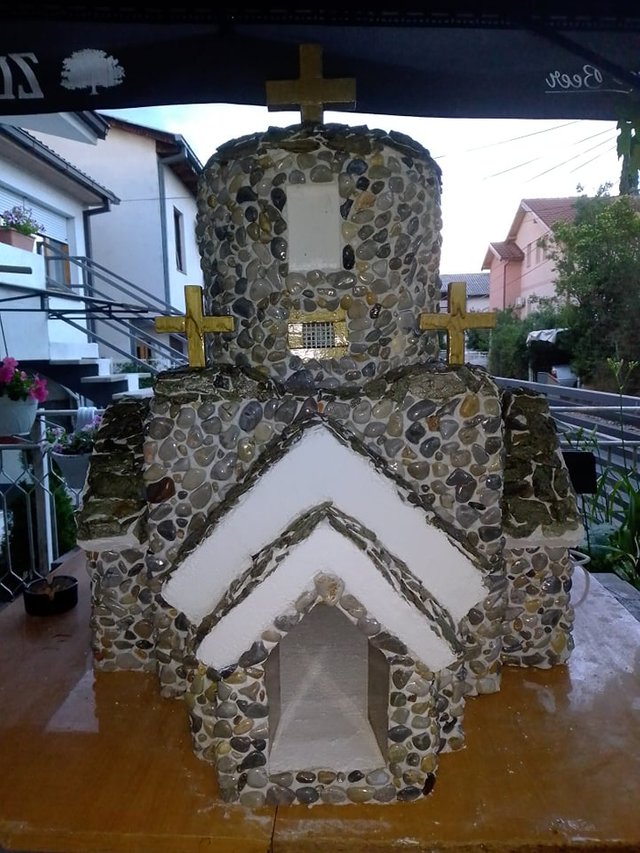 We continue where we left off in the previous blog and in this blog we end the church we started.
We make the cross out of wood and we also glue pebbles around it so that it is tight. We also paint it with gold paint on the window frames and we pass the stones with a colorless varnish to get the real natural glow that they have.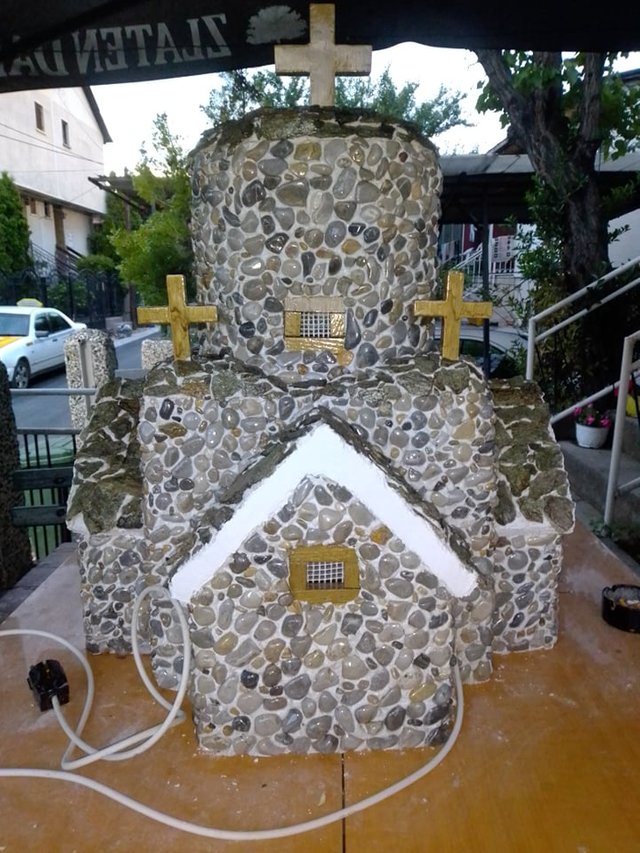 We also make four small wooden crosses and paint them in gold and put them on the middle of all four sides and cover them with small pebbles to get the right look.
Thank you very much for taking the time to view this wonderful blog and the creation of this beautiful church for your home or yard.
Follow me on Twitter
https://twitter.com/ZStrezosk
Welcome to Steem Schools
https://discord.gg/sHpXuHcyN4