Happy teachers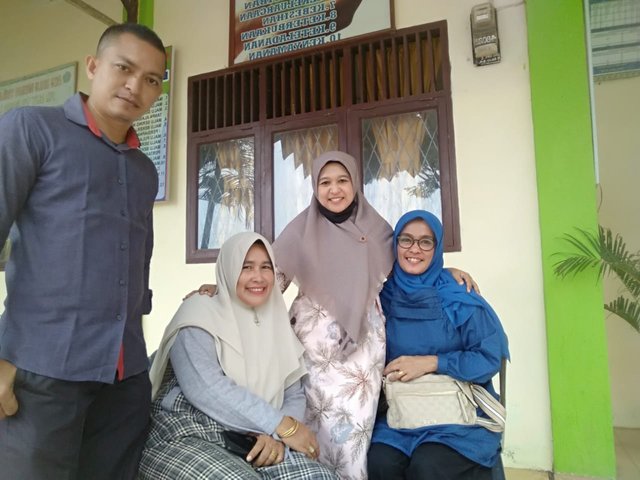 Although schools are closed because the corona virus is rampant in my country, teachers are required to come to school once a week to work as pickets. Their faces look very happy. maybe because after all this time the lockdown was not found again cases of positive covid-19 sufferers in my area, Aceh. Only 2 people died in my area while the others were declared cured. It seems they are no longer afraid to interact with friends.
Meskipun sekolah diliburkan karena virus korona kian merajalela di negara saya, namun para guru diwajibkan datang ke sekolah seminggu sekali untuk bertugas sebagai piket. Wajah mereka terlihat sangat bahagia. Mungkin karena setelah sekian lama lockdown tidak ditemukan lagi kasus penderita covid 19 positif di daerah saya, Aceh. Korban yang meninggal dunia di daerah saya hanyalah 2 orang sedangkan lainnya sudah dinyatakan sembuh. Kelihatannya mmereka tidak takut lagi untuk berinteraksi sesama teman.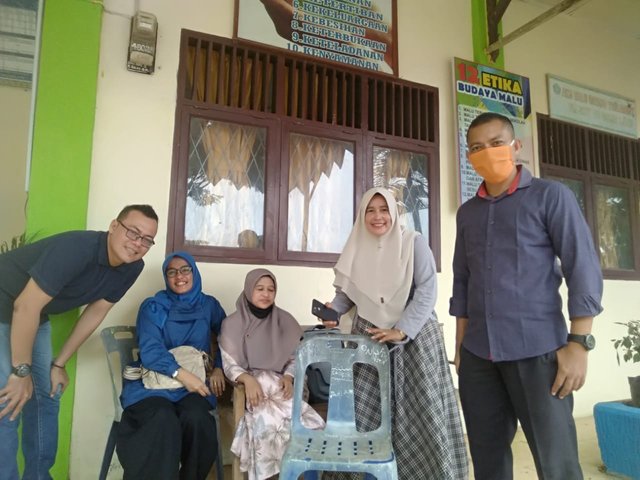 I hope that the corona virus outbreak in my area will be end. I am sad in other parts of Indonesia, namely on the island of Java, corona virus victims are increasing, making us all feel concerned. This virus is really ferocious. only to God we pray that this calamity will soon end. This is all my post this time. See you and greetings .
Saya berharap semoga wabah virus corona di daerah saya segera berlalu. Saya sedih di bagian lain di Indonesia yaitu di pulau jawa korban virus corona kian bertambah sehingga membuat kami semua merasa prihatin. Sungguh ganas sekali virus ini. Hanya kepada Tuhan kami berdoa agar musibah ini segera berakhir. Sekian postingan saya kali ini. Sampai jumpa dan salam.