Steem Has The Most Positive Attitude of Success - He Has Never Given Up On a Great Vision...
Steem has started to fall, that this is normal because Steem vision is not damaged with the fall, Steem vision is mass adoption and with that, Steem value will jump to the stars. We need knowledge, creativity and a lead character that never gives up on the goal, Steem blockchain is designed to win. We have TRX as a boost, we have emotions that raise waves of enthusiasm in which the upcoming leaders bathe. The point is not for others to do our job, the real point is for us to be responsible and to promote each of our posts on social networks. The most successful people on the planet are the ones who have had the most failures, when we understand that we will see that Steem has never given up on its idea and vision, so we users will never give up on the Steem Universe either. Victories do not come by themselves, for every step leading to the goal we invest our knowledge, our time and our money. Anyone who has worked for years as a Steem blogger can say that they are grateful, that they have become successful, only those who have given up are not satisfied. We now know that there is a platform that is evolving, that there is a path to success that is safe for all those who want to reach their maximum potential on the Steem blockchain. The joy is much greater when we can reach that level to help others, to give instructions and knowledge that motivate users to become active, to live Steem every day. Now that we are on the faith test, is it possible that the Steem value will reach $ 10? I tell you if we continue to work focused and as a team every day if we evolve that just one small idea can help raise Steem to $ 10, and I believe his value will be much greater than that.
---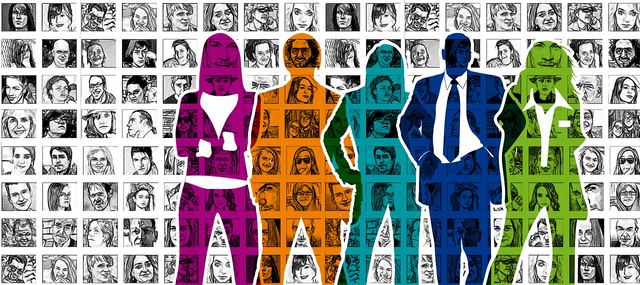 ---
The Rhythm of growth in the number of new users should only start at a high speed now, so we need to be ready and responsible to welcome new users and educate them about the rules and the ways in which they can achieve top results. Can you see successful users who did not have the money to invest in Steem, those who were active every day for several years? It's very inspiring for me to see community leaders who haven't had Steem Power and are now earning 50 or 100 SBD on each of their posts, it's a detail that inspires me to go a step further and become an even better Steemian. This means that they have managed to break through to the top, that they have gained the trust of the Steem team and the Steem leaders who support them for their activities. It's easiest to write a few posts where we don't have an award and give up, my first posts were 0 cents, but I kept going. Many times we need great inspiration to write a good post, so we need to read a lot on the internet, to be informed. It is enough to read a few posts a day from Steem users and to be overwhelmed with enthusiasm, then I come to a creative state in which I can write great posts. The best moments are when you see a lot of comments on your posts when other users mention you, it's an experience that can't be paid for with money.
Be part of a team that always wins, the Steem blockchain is always there for you and will never let you down.
---

---
Only those who are persistent reach the goal.
It's time for us all to become a powerful Steem team together, that's what I believe in, that's what we all need now.
Your future begins now, with your decision that Steem is a part of your life.
---
We Win Together
One Mission
One Goal
See you at the top

Follow Me On | Twitter
We win together | Welcome to Steem Schools
Free Image Source | Pixabay.com
Thanks to :
@steemcurator01
@steemcurator02
@steemitblog
@xeldal
@enki
@jondoe
@stephenkendal
@xpilar
@sultan-aceh