A Few Secrets on How to Become a Successful Blogger on Steemit...
Your story has the power to move people, let the words come from the heart. Tell your story, it's your job to connect yourself with the audience. Today, it's easiest to write your message, there are a lot of places on the internet where we can reach billions of people. At the same time, there is a lot of competition because everyone has a message they want to present to online users. You may have a great product or you have fantastic services, you use Facebook advertisements, youtube, forums, but the results are not great and you are not going forward. Now there are blockchain projects that give you special opportunities to make money as a writer, blogger or showman. Steemit is a great and unique project but it's not the right place to sell your products or services unless you have a good application that is related to Steem blockchain. Your story needs to raise the audience's energy, enthusiasm has the power to sell your products and services. You need to find a magic combination between your desires, ambitions and target audience. Everyone wants to feel the energy of words coming from the heart, all you do is be with lots of emotions, with clear messages that raise the spirit. To succeed on Steemit you need two skills, to be a good and creative author when the audience likes to read and to be interesting for those who have great Steem Power.
---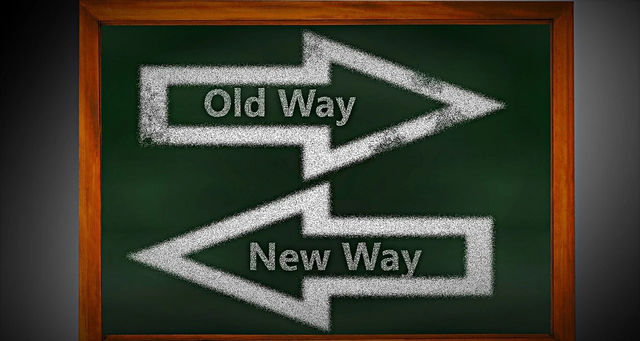 ---
Your post, title and content must be creative, to attract the attention of users. Your message has to attract attention, the second step is that the content touches the heart of the audience. Your customers are your heroes, you solve a problem or a question from your audience, the most important message is that your offer has credibility. The offer is only the first part of your successful campaign, you have to create a story in which the audience re-recognizes oneself, personal needs. The question is how to make an excellent massage, how to make a great story that will become part of your brand. Here are some tips that can help you achieve a great result on Steemit.
Write from the heart, write about what you love
Start studying viral titles, study the most successful bloggers, online strategists, and viral messages.
Write a minimum of 20 titles for the same topic, then make a mix of the title.
Write each day one different text with your story about a product or service.
Be focused on the goal you want to achieve, do not give up and always go from the beginning.
Write with your style, be original and honest with your words.
Be honest and write messages from your heart, add words to the power of enthusiasm.
Put your audience at the centre of attention, let your audience feel the power to become heroes.
---
No one likes to read boring stories, everyone likes to read, see and hear an interesting story, positive, funny, information that adds value to their life and business experience. The audience likes to hear something new, interesting, mystical and hidden secrets. Improvisation and unusual writing style can contribute to an authentic message, in that way you show that you want to give your maximum for the audience you are addressing. Everyone likes to feel important, special and it's a moment that raises the energy of enthusiasm for users to start believing in your words. If you make video versions then your energy should dominate in every word you say. You need to create a strategy for your marketing, sales, and stories that connect your brand to the audience. Your hidden weapons are small messages that touch the imagination, heart, and interest of each user. The combination that provides solution, motivation and emotional satisfaction are ideal for every type of offer. There is great competition in every area of marketing and sales, there are great similarities in stories, messages and offers. You need to choose a unique path, it's the hardest but also the most successful. Everything takes time, if you really want to achieve top results then you need persistence, discipline, will, above all you need a clear goal that you want to achieve.
---
Knowledge is expensive and we need a lot of time and money for it. Ignorance is cheap and in the end, is much more expensive than knowledge. Success means following the heart and senses the energy of intuition and begin to project messages for the audience at a higher level of consciousness. Try to get out of classical writing templates, it's not the point to write, the point is to write something that matters to a particular audience. Discipline and constant work on lyric skills and messages are vital to achieving success. I remember my beginnings on Steemit, at first I did not earn more than 1 cents per post. When I earned my first SBD on the post, I was very happy, things started to get another dimension in which I swam with enthusiasm. Persistence and discipline are the qualities of the right leaders, creativity yields results, but only if you work on goals every day. Of course, the work plan together with the focus is an important element of your career, so do what you love and give your maximum. Steemit is a great place to practice your skills, to get to know the different styles that will give you great knowledge to write fantastic messages for the audience. We can do everything when we believe in ourselves when we have the discipline to make our own plan of success.
---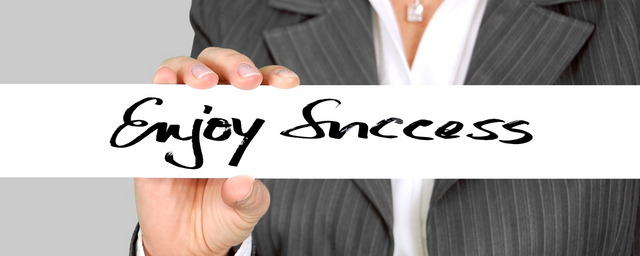 ---
Only those who are persistent reach the goal.
It's time for us all to become a powerful Steem team together, that's what I believe in, that's what we all need now.
Your future begins now, with your decision that Steem is a part of your life.
---
We Win Together
One Mission
One Goal
See you at the top

Follow Me On | Twitter
We win together | Welcome to Steem Schools
Free Image Source | Pixabay.com
Thanks to
@steemcurator01
@steemcurator02
@steemitblog