STEAM FOR TRADITION Last Seven Days Our Activity
🌟 STEAM FOR TRADITION🌟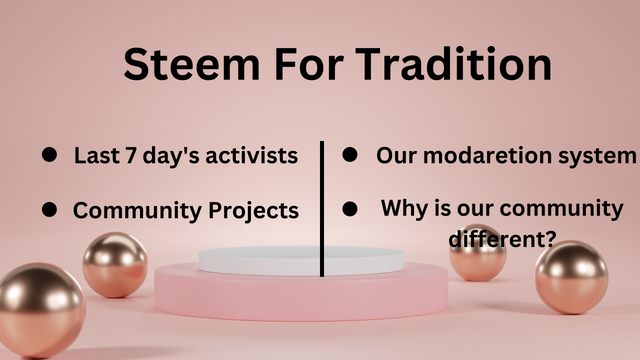 Assalamu Alaikum. I hope you are well by the grace of Allah I am also alhamdulillah I am Md. Shihab Sarar Moderator of Sting for Tradition Community Greetings to all today I will try to highlight my activities of the past one week.
The purpose behind opening steem for Tradition Community is that we can present different types of traditions and we will have the opportunity to present the cultures that are rural, urban and cultural and country based together in this community. As long as we are working with this community.
Introduce Our STEAM FOR TRADITION Project
#But in the beginning we started with very few members and gradually we added new members Two projects have been launched by our community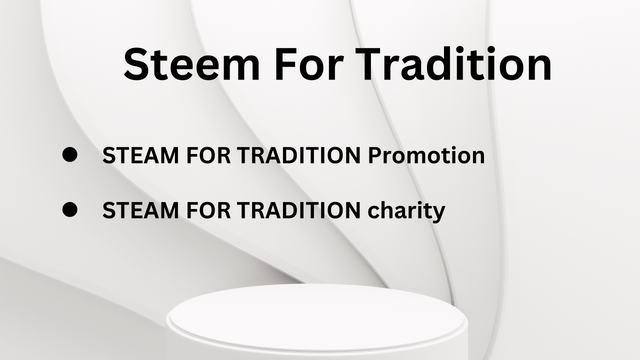 Basically our community is limited to these two things but most of the members who have joined our community are through our promotion but we have tried to gradually make our community and this platform more popular by reaching out to different people and informing them about our platform. And through this promotion we also got quite a few users but we are very proud that our community is now slowly progressing a lot.
We have several moderators of this community and they are:
Everyone has different jobs but our community is well managed with this moderator panel.
---
Post curation and all posts are handled by @shihab24 and @shamimhossain. Below is the activity for the last seven days:
🌟 Top Post Last Seven Day🌟
We are constantly working to take our community forward and are involved in various promotional activities for our community. As a result, their work interest and work speed is constantly increasing
Thank you all for reading my post, our community is keen to do the best for this platform and is constantly working to make this platform more popular by adding new members.

You can also vote for @bangla.witness witnesses

---
---
VOTE @bangla.witness as witness

OR


Thanks.