Important of Content Selection
Important of Content Selection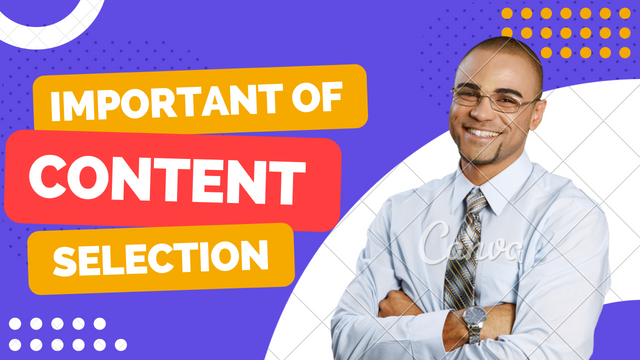 I am starting my post here with my greetings assalamu alaikum tomorrow I hope everyone is fine by the grace of Allah I am also fine Alhamdulillah we have been on the platform for quite a long time but since we all write and watch different types of content here it is very important to select our content today I I will share some discussion about content selection before you
The mischief platform is considered to be a great learning and teaching platform for us because we who write content can learn a lot by reading our content and others can learn a lot by reading the content we write. We present different types of content such as recipes, traveling, gardening, and daily life stories, but content and good content are different.
There are some content that people are already unaware of and many are aware of, but these include crypto market and various interesting recipes and also various information about countries and places that are almost unknown to people and from here. They can learn a lot but like me these are good content lists people can learn a lot from these content and the presenter can give people different knowledge about his content.
Common contents include traveling content and stories about daily life, but they do not learn much, but they can understand some wonderful stories, thereby experiencing a lot of things. It is reflected and the travel experience can be taken from the contacts about traveling to a place
But we should create content to teach people and learn something so that we can increase each other's knowledge and learn about different things from these content. The volume of learning has arisen as a result of which people are consuming different types of content and from different platforms
So to be a good blogger like me, it is very important to present good content, so that people can learn something about the content we share, so we will work as a representative.
Thanks everyone for sharing my post hope everyone likes my post bye everyone here I am ending my post

You can also vote for @bangla.witness witnesses

---
---
VOTE @bangla.witness as witness

OR


Thanks.