YEESS 🎉 ! SteemFoods Selected for September Support Program | Thanks To All Our Users!
Hello Everyone:
Today I will share with you a happy announcement. About 45 minutes ago, September Support Program Results were Announced by @steemitblog! SteemFoods Community One of 7 Communities to win steemcurator01 support pack for September. Many thanks to all our users for their support. By clicking on the link below, you can see the September Support Program Results announced by @steemitblog in detail.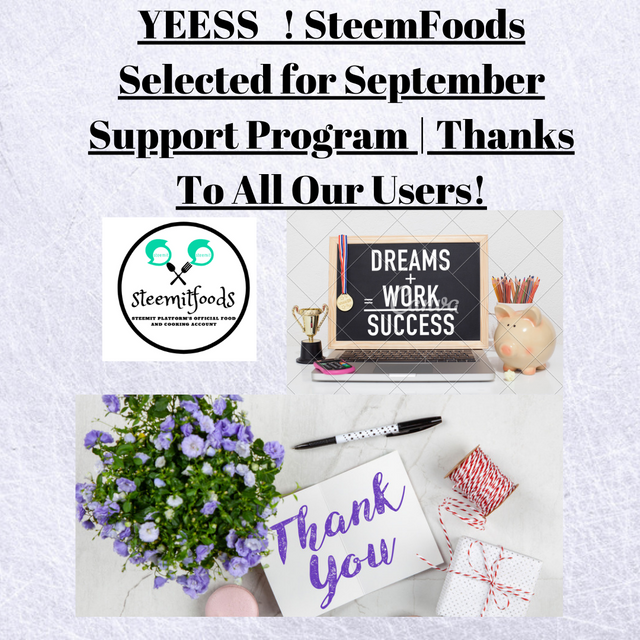 ---
About the Developments Waiting for Our Users in the SteemFoods Community in September:
Before I was selected for the support program for September, I had already prepared the SteemFoods Community Program for September. We have multiple events for Steemit and SteemFoods Community development, promotion. I will share a few of them with you.
---
Sharing Your The Diary Game Posts From September 1, you will be able to share them in the SteemFoods Community.
SteemFoods Interaction League ( Coming soon... )
SteemFoods X Product Brand Sponsorships Will Continue...
Event to Reach 1K+ Followers on Twitter
Best SteemFoods Creator of the Week - Month
Surprise Kitchen Products Gifts and More...
As of today, I will share the progress with you according to the program I prepared!
SURPRISE : A youtube - instagram video introduction about steemit and SteemFoods Community of a content producer with high followers on social media? All and more Only on SteemFoods.. .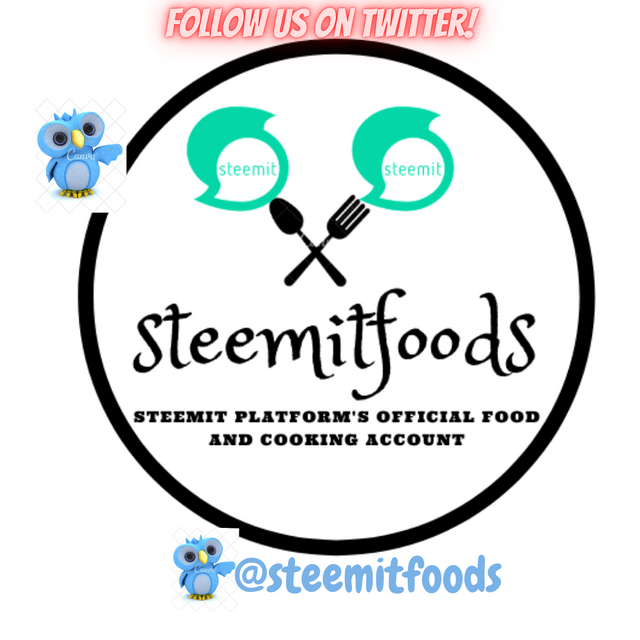 Quick Delegation Links: