Spinach for an athlete
Probably few of you like spinach, I know, spinach is bland, tasteless and has a weird texture. But I found a solution. Before I go, I would like to tell you that I am an athlete, I train judo, and spinach is extremely good for muscles, but it not only develops muscles but it is also good for us mind and reason. Scientists have also found that spinach slows the growth of cancer cells.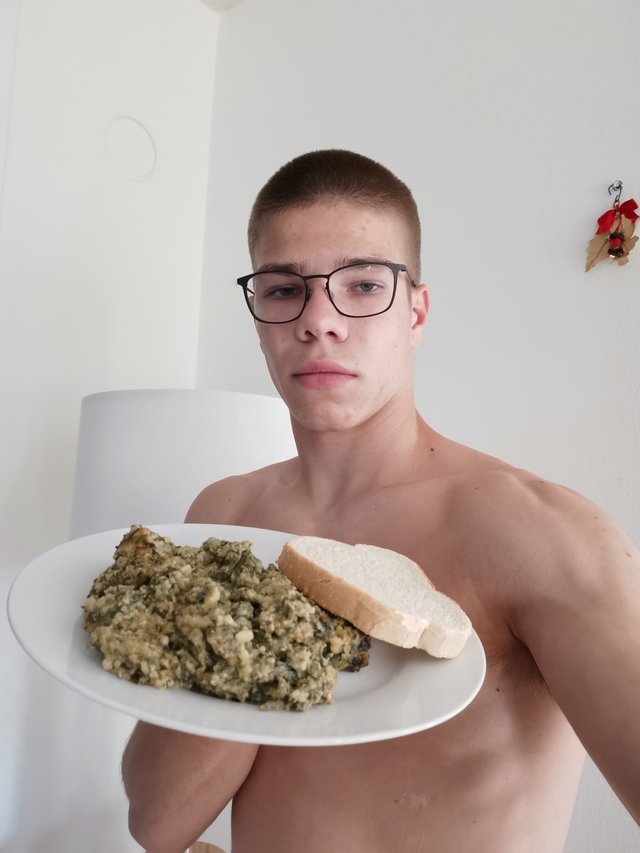 I didn't find this recipe on the internet, although I tried, and I didn't invent this recipe myself, I was with a friend to help him with painting his room, and I have to admit that painting is not an easy job, we painted for 6 hours, and after that he offered me a phenomenal lunch, I would never say that spinach can be prepared so well, I immediately asked for the recipe, he told me that his mother invented it and that only she knows, it is a secret recipe that I will tell you I discover. This recipe is very easy, but I didn't have all the ingredients, so I reworked it a bit, it wasn't as good as my friend's, but it was still great. You can make it whatever you like, I added more spinach, I put minced meat, chopped onion, salt and put in the oven to bake.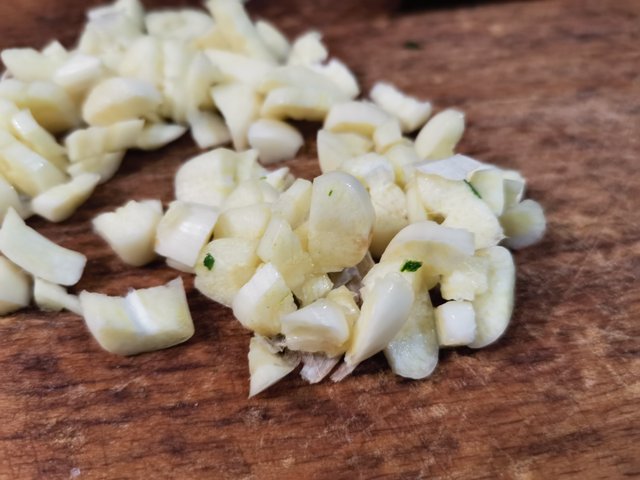 I chop the garlic. I don't like to be very small, and I don't like to be big. I cut it to some size.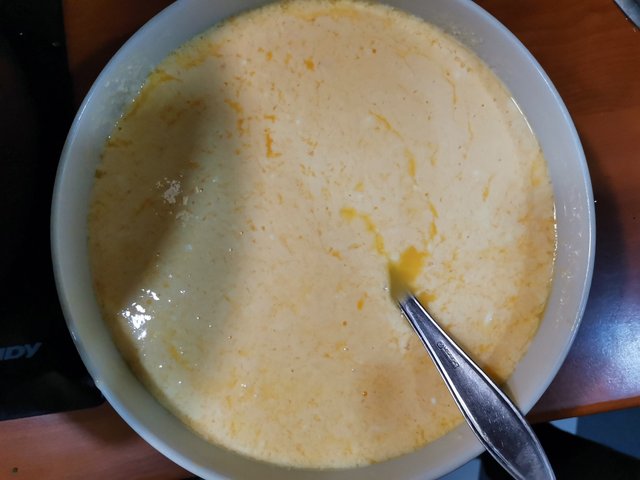 I separate the bowl and whisk the egg and milk, add a little salt and it tastes great. I set it aside while I prepare the other ingredients.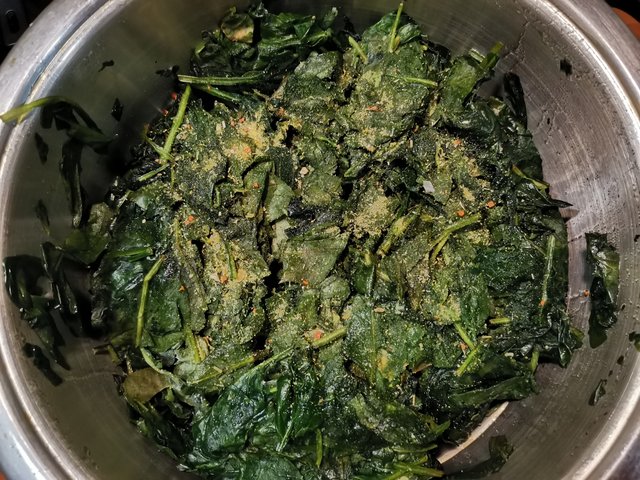 I put spinach in the next bowl and put vegeta over it. The dish is such that there are holes in the bottom and it is placed on a sickle full of hot water. I prepare spinach on steam, I don't cook it directly in water, so my spinach tastes better and it cooks faster and is softer.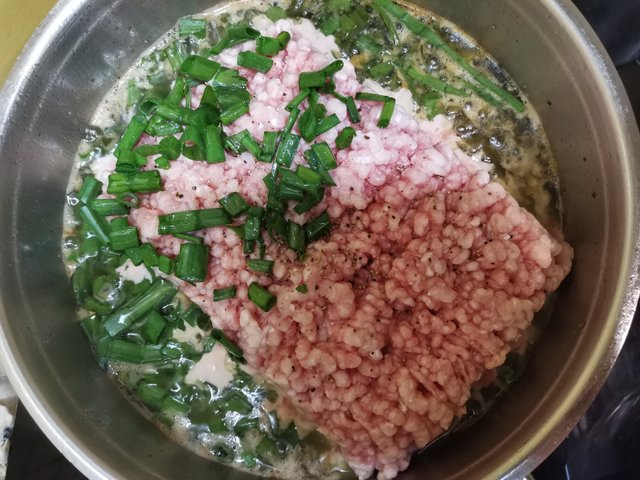 I put green onion leaves and minced meat in the pan. I fry the meat in lard. When I prepare it, I combine everything together, pour a mixture of eggs and milk and put it to bake at 180 degrees for half an hour. As you can see it is not difficult to prepare, this is prepared like moussaka, but it has no close taste. When it's done, it's ready to enjoy.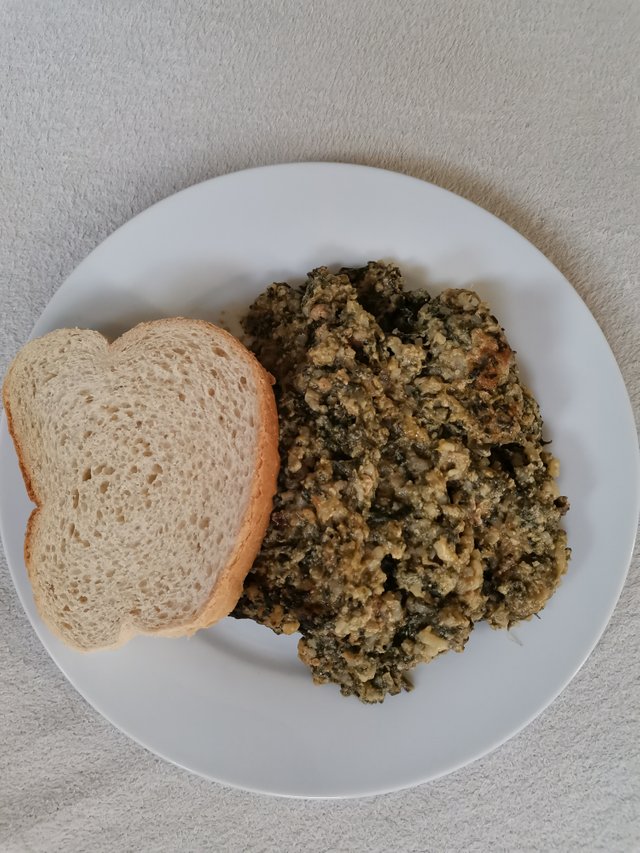 Pleasant